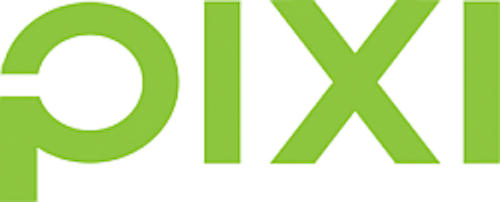 Orange, CA -- PIXI Lighting, a leader in the residential and commercial LED lighting industry, announced it will begin selling its products through Grainger. Effective June 1, 2014, Grainger will be the only supplier to offer PIXI products, including FlatLight™ Luminaires, the award winning and world's first ultra-thin, edge-lit LED, commercial-grade flat light.

PIXI Lighting reaches exclusive LED lighting distribution agreement with Grainger

In addition, Grainger will offer its customers the following lighting products from PIXI:
- 1'x1', 2'x2' and 1'x2' Beveled Ultra-Thin LED FlatLight Luminaire with a 90-130V Internal Dimmable Driver
- 1'x' and 2'x2' Ultra-Thin LED FlatLight Luminaire with a 100-277V Internal Driver

For commercial settings, the PIXI FlatLight Luminaires are perfect to replace existing fluorescent troffers and can be dropped into standard ceiling grids, providing equal or even greater lighting output compared to traditional bulbs and fixtures. Commercial-grade panels last 60% longer than standard troffer lighting with ballasts and are RoHS compliant. The completely flat luminaries, at 0.55 inches thick, are easy to install and have an internal driver allowing them to be flush mounted against any flat surface. PIXI LED lights deliver optimal light distribution, illuminating work spaces without glare or hotspots. PIXI's LEDs contain no mercury or lead, making it environmentally responsible choice.

Collaborating with Grainger, the PIXI FlatLight Luminaire is now available to a wider array of commercial businesses. The PIXI FlatLight offers many benefits including an extended fixture life (50,000 hours) reducing overall cost of ownership and enhancing product value. The products require very low maintenance, making PIXI the desired lighting fixture for building owners and facility managers, and because the panels stay cool, they reduce HVAC costs.

"We are excited to be working with Grainger, one of the world's largest distributors and suppliers," said Rey Roque, General Manager at PIXI Lighting. "This will allow us to offer commercial buildings with the perfect LED solution, blending innovation, beauty and energy efficiency not found in conventional lighting fixtures."

About PIXI Lighting
PIXI Lighting was established to introduce a passion for the art and science of LED lighting. With the creation of the PIXI FlatLight luminaire, PIXI Lighting leads the home and commercial lighting fixture industry with the world's first ultra-thin .55", flat surface mountable light panel. Using an internal driver and other patent-pending technology, the unique line of fixtures unites innovation, beauty and efficiency not found in conventional lighting products. The edge-lit LED fixtures produce smooth and evenly distributed light with no glare, flicker or hot spots, and offer the eco-friendly, long lasting benefits of LED technology for residential, commercial and industrial applications. PIXI FlatLight luminaires are at the forefront of next generation lighting and expand the range of design possibilities. All products are manufactured without the use of mercury or lead, reinforcing PIXI Lighting's eco-friendly principles.

Contact:

Samantha Garcia -- for PIXI Lighting

E-mail:

Web site:

Submit new products, case studies/projects, and other press releases at http://www.ledsmagazine.com/content/leds/en/addcontent.html and http://www.ledsmagazine.com/content/leds/en/iif/add.html.