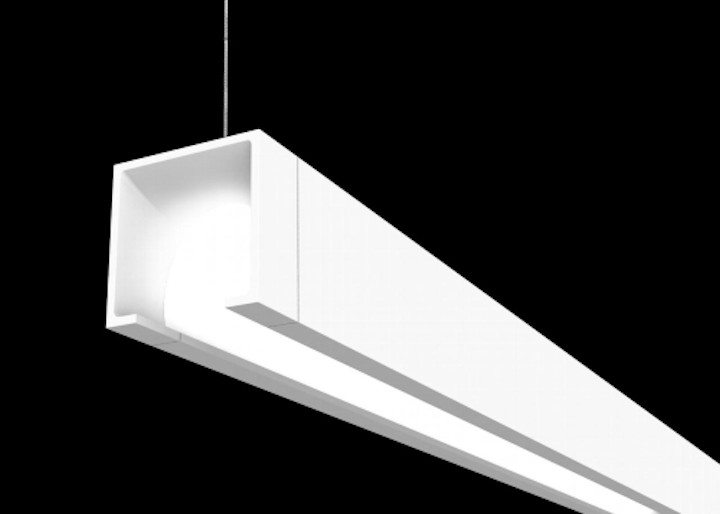 Las Vegas -- On June 3rd, the 25th edition of LIGHTFAIR® International (LFI®), the world's largest annual architectural and commercial lighting trade show and conference, opened at the Las Vegas Convention Center. Thousands of attendees flooded the largest trade show floor in LFI history ready to experience the global stage for lighting, design and technology innovation.

Preceding and setting the stage for the trade show opening was the celebrated LFI Innovation Awards®, which featured the industry's most innovative products and designs introduced during the last 12 months. LIGHTFAIR also celebrated 25 years of innovation by recognizing its 25-year exhibitors. The energy and excitement were evident and expected to continue through the close of the show on Thursday.
The LFI Innovation Awards had 261 entries spanning 14 categories, with each submission judged by an independent panel of lighting professionals. The winners were awarded for product entries that exemplify the best in innovative design and thinking.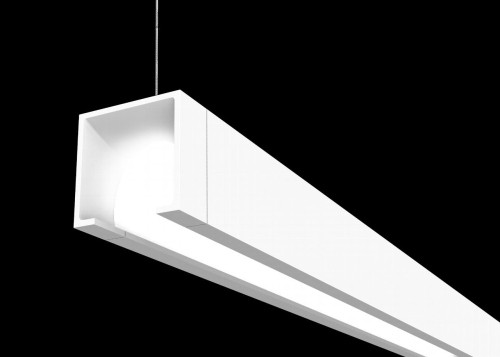 LightFair International announces Innovation Awards winners for 2014

The 2014 key award winners are:
- ACUITY BRANDS (Open; shown above): Most Innovative Product of the Year -- the program's highest award, recognizing the most innovative new product, booth 3808 / 6218;
- HESS AMERICA (MOON): Design Excellence Award -- recognizing outstanding achievement in design, booth 1316;
- DICON LIGHTING (Cielux T80 LED Track Light): Technical Innovation Award -- recognizing the most forward-thinking advancement in lighting technology, booth 2820;
- OSRAM (TRAXON Debut): Judges' Citation Award—special recognition of an innovative product at the judges' discretion, booth 3108.

Visit http://www.lightfair.com/lightfair/V40/index.cvn?id=10219 for a full list of LFI Innovation Awards 2014 entrants and winners.

LFI has also awarded exhibitors that excelled in visual booth display and product presentation. The 2014 Best Booth Award Winners are:
- 100 Square Feet: BRIGHT VIEW TECHNOLOGIES CORPORATION, Booth 4447
- 200 to 300 Square Feet: LUMIUM LIGHTING, Booth 1334
- 400 to 500 Square Feet: HESS AMERICA, Booth 1316
- 600 to 800 Square Feet: PINNACLE ARCHITECTURAL LIGHTING, INC., Booth 4245
- 900 Square Feet and larger: TECH LIGHTING - GENERATION BRANDS, Booth 4830
- Building Integration Pavilion: DAINTREE NETWORKS, Booth 7614
- Daylighting Pavilion: SOLATUBE INTERNATIONAL, INC., Booth 6417
- Design Pavilion: OCL ARCHITECTURAL LIGHTING, Booth 3344
- Exterior & Roadway Lighting Pavilion: NERI NORTH AMERICA, INC., Booth 1146
- Global Light + Design Pavilion: REGGIANI LIGHTING USA, INC., Booth 3430
- New Exhibitor Pavilion: ABILUX, Booth 1734

For LIGHTFAIR International 2014, the Pre-Conference program took place from Sunday, June 1-Monday, June 2, 2014 and the LFI Trade Show and Conference run from Tuesday, June 3-Thursday, June 5, 2014. For more information about LIGHTFAIR International, please visit WWW.LIGHTFAIR.COM.

LIGHTFAIR® International is the world's largest annual architectural and commercial lighting trade show and conference and is sponsored by the International Association of Lighting Designers (IALD) and the Illuminating Engineering Society (IES). The event is produced and managed by AMC, Inc.

Contact:

Lisa Kay Bokovoy - Manager, AMC Corporate Communications, LFI Marketing - LIGHTFAIR International
+1-404-220-2116

E-mail:

Web site:

Submit new products, case studies/projects, and other press releases at http://www.ledsmagazine.com/content/leds/en/addcontent.html or http://www.ledsmagazine.com/content/leds/en/iif/add.html.