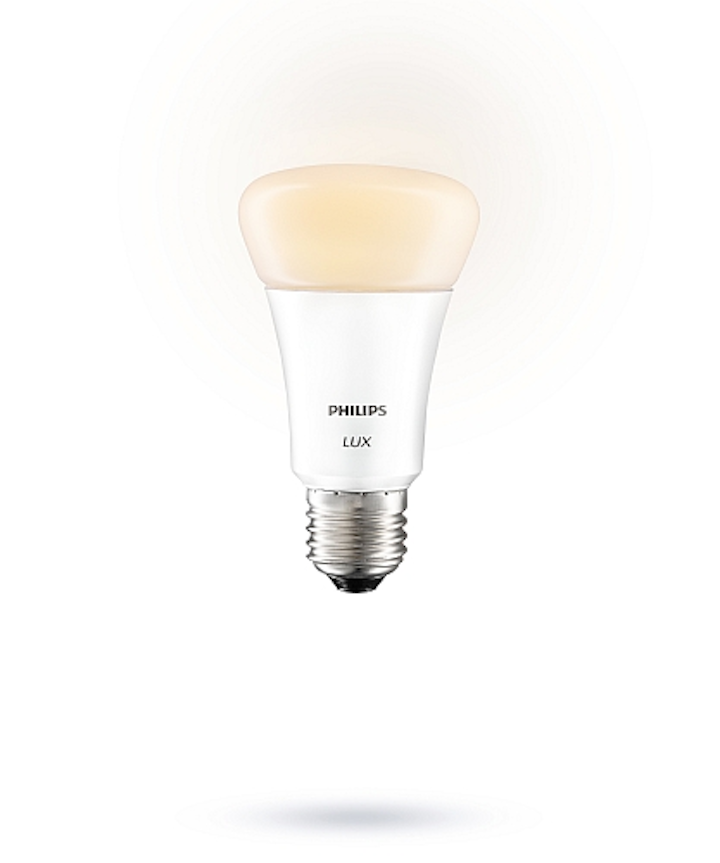 LAS VEGAS -- Royal Philips (NYSE: PHG, AEX: PHIA), the global leader in lighting, announced that at LIGHTFAIR International 2014 it will highlight state-of-the art Connected Lighting systems available for the home and outdoor applications, as well as preview the company's breakthrough Connected Lighting systems for offices and retail. In a Connected Lighting system, light points merge with a building's or city's IT network, allowing the lighting system to act as an information pathway. Comprehensive lighting management software can deliver targeted, intelligent illumination, reducing cost by providing the right light at the right place at the right time, as well as enabling users to tailor the lighting system to their preferences via mobile apps. Lighting points can also transmit their location information to smart devices so that downloaded apps can provide location-based services.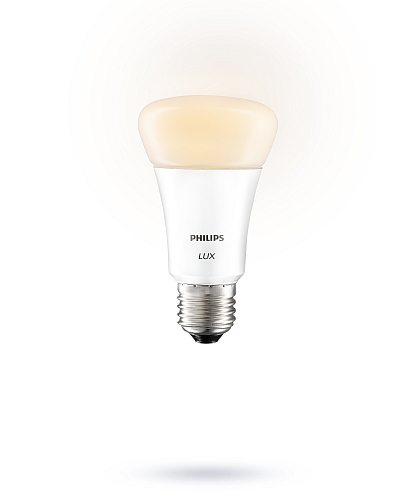 Philips demonstrates connected lighting systems for residential, retail, and outdoor lighting at LightFair

Philips Connected Lighting systems allow actionable data collected from sensors in intelligent luminaires to be made available to facility or city managers, who can then use the data for informed business decisions and greater customer insight. For indoor systems, an integrated view of a building's occupancy patterns and energy usage optimizes the distribution of resources, resulting in unprecedented levels of energy and operational efficiency. Moreover, the Philips systems demonstrate the company's commitment to delivering hybrid, customer-centric solutions that encompass both Philips and non-Philips products, non-LED luminaires, a range of power and data options, including Power-over-Ethernet (PoE), wireless communications, standard and digital dimmers and lighting controls.

Solutions for Today

For the home: Philips Hue lux -- Building off of the wildly popular Philips Hue platform, Hue lux is a lower priced, all-white Hue option that also uses the Zigbee LightLink standard. LightLink allows the system to be integrated with other home automation devices and hubs, such as Revolv or Staples Connect. Philips Hue lux also benefits from the Philips open developer platform and the over 100 third-party apps that have been created for the Hue system.

For the city: Philips CityTouch LightPoint & LightWave -- The new CityTouch asset management system enables easy access to street lighting information, recording and managing associated data. With CityTouch LightWave, remote management transforms public lighting into a flexible system that can be adjusted to a city's needs. The solution allows central control of all lights in an area, either individually or as a group and provides auto-notifications of faults, as well as accurate information on energy usage of each street light.

For architectural: An innovative White Range control interface affords new ways of transforming environments and designing with light. With point-and-click technology, designers can precisely target white light points along the black-body curve, or select from a set of popular pre-defined whites. The software automatically calculates fixture channel values, allowing simple defininition of shades of white. The White Range works with all IntelliHue fixtures, and is available in ColorPlay 3 light show authoring software and the iColor Keypad Effect Manager from Philips.

For indoor: Philips Dynalite Envision Manager -- Dynalite extends its offering of stand-alone and networked controls with Envision Manager, a comprehensive indoor lighting management platform. Philips Envision Manager offers centralized, remote management and monitoring of all system components, including reporting of maintenance issues and energy usage on floors, buildings, or campuses. Envision Manager helps to ensure optimal system performance, allowing organizations to meet sustainability goals and save money through reduced power usage.

For multi-site retail: Philips Teletrol Energy Management System (EMS) -- A complete energy management solution for multi-site retailers, Teletrol's EMS helps retailers reduce energy consumption by as much as 30%, optimize store operations, and provide detailed reporting for all aspects of store operations. The solution enables centralized facility managers to monitor and control individual as well as entire networks of stores via a web browser.

For LED drivers: Philips Xitanium SR LED Drivers -- The first commercially available drivers that provide a standard digital interface, power reporting and dim-to-off through various sensors. Compatible with both Philips and non-Philips luminaires, Xitanium SR reduces complexity and cost for customers.

Solutions for the Future*

For the office: Connected Lighting systems deliver high-quality, targeted illumination while doubling as scalable, adaptive pathways for data and services. When outfitted with sensors, luminaires can capture anonymous real-time and historical data on occupancy and resource usage. By connecting with other building systems such as HVAC and IT, facility managers can efficiently orchestrate services through a single integrated system.

For the retailer: With opt-in mobile apps, customers can benefit from indoor location-based services facilitated by retail Connected Lighting systems. With knowledge of the customer's location and the store layout, the Connected Lighting system can deliver in-context information and applications, such as indoor wayfinding and personal couponing to enhance the in-store experience, encourage sales, and ensure customer satisfaction.

*Because future solutions are being showcased separately from the Philips LIGHTFAIR International booth, please contact Silvie Casanova at silvie.casanova@philips.com for a tour. For customers who want a private viewing of these solutions, please contact your local sales rep who will schedule an appointment.

About Royal Philips:
Royal Philips (NYSE: PHG, AEX: PHIA) is a diversified health and well-being company, focused on improving people's lives through meaningful innovation in the areas of Healthcare, Consumer Lifestyle and Lighting. Headquartered in the Netherlands, Philips posted 2013 sales of EUR 23.3 billion and employs approximately 112,000 employees with sales and services in more than 100 countries. The company is a leader in cardiac care, acute care and home healthcare, energy efficient lighting solutions and new lighting applications, as well as male shaving and grooming and oral healthcare. News from Philips is located at www.philips.com/newscenter.

Contact:

Sylvie Casanova - Philips Lighting North America
+1-978-659-7467

E-mail:

Web site: