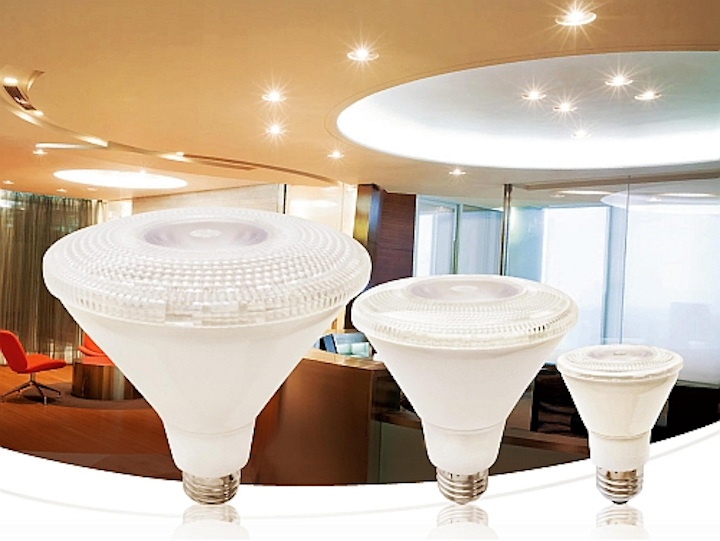 New Product Introduction: LED PAR lamps save up to 80% in electrical energy costs and last 16x longer when compared to new EISA compliant halogen PAR lamps.

LED PAR delivers uncompromising traditional PAR lamp performance, with use of LED COB (chip-on-board) technology; consistent lighting color; and central source light that looks like halogen; with nearly 4x the efficacy (lumen output per watt consumed). LED PAR has optimal-design optics, dims flicker-free and can replace up to a 90w PAR halogen.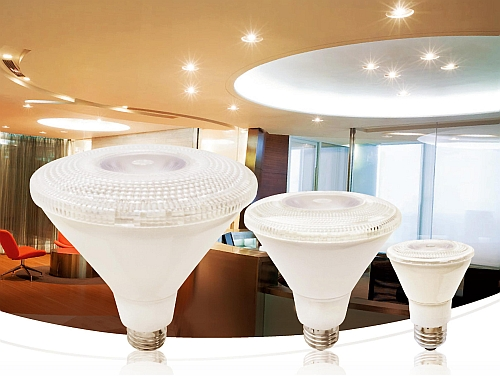 Litetronics LED PAR lamps save up to 80% in energy costs compared to halogen lamps

Design: Litetronics® In-House Design and Engineering Team.

Manufacturer: Litetronics® International, a U.S. company supplying state-of-the-art lamps to commercial markets for well over 40 years.

Product Applications: LED PAR is suited for interior and exterior (weather protected) commercial, institutional, industrial and upscale residential installations, retrofit and new alike. A family of PAR20, PAR30 and PAR38 models are available in a combination of twenty-one models, including 3 beam angles and 3 CCT color temperatures to meet scores of precise applications.

Product Description: LED PAR provides outstanding economy and performance. Each has a uniform E26 medium screw-in base for use in any standard PAR fixture.

PAR 20 model available in eight watts; PAR 30 model in 15 watts; PAR 38 models available in an amazingly economical 16 watts. Flood, Narrow and Wide beam spreads range from 25°, 40° to 60°. Lumen outputs range from 550 to 1150, depending on model. All are UL listed, FCC and RoHS certified; EISA and DOE* compliant.

Contact Information: Learn more about innovative new LED PAR, or many other advanced-design energy-saving light sources and customer capabilities, by visiting us on line at: www.Litetronics.com. Litetronics® is located at 4101 West 123rd Street, Alsip, Illinois 60803.

* U.S. Energy Independence and Security Act of 2009 (EISA), and U.S. Department of Energy (DOE).

Contact:

Litetronics
+1-800-860-3392 or +1-708-389-8000

E-mail:

Web site:

Submit new products, case studies/projects, and other press releases at http://www.ledsmagazine.com/content/leds/en/addcontent.html and http://www.ledsmagazine.com/content/leds/en/iif/add.html.