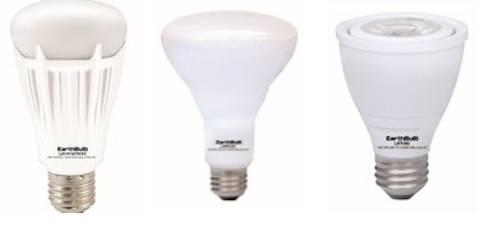 MUSKEGON, Mich. -- EarthTronics announced that its new line of EarthBulb Plus enhanced color LED light products is available for use wherever high color quality is essential. The EarthBulb Plus provides a very high color rendering index of greater than 92 and a balance of the important R9 visible red within the full lighting spectrum. The result is naturally appearing colors and skin tones. Visual acuity and eye comfort is also a benefit of the improved color quality of the EarthBulb Plus product line.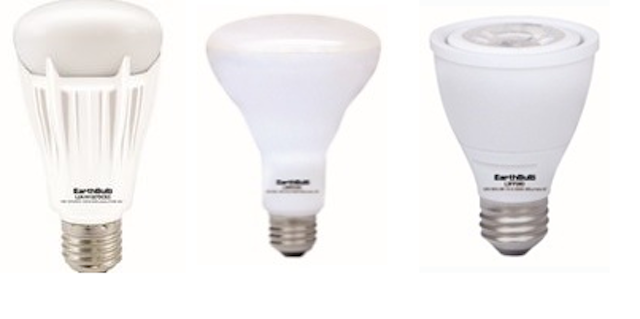 EarthTronics' EarthBulb Plus products exceed California Energy Commission LED specifications

The EarthBulb Plus enhanced color LED technology can be found in EarthTronics general purpose "A" style light bulbs, BR reflector floodlight bulbs, PAR directional display bulbs and also in a 5" and 6" recessed ceiling fixture trim kit. These lighting products have several applications found within art museums, retail stores, hotels, restaurants and personal residences. The EarthBulb Plus is a perfect solution wherever color of light and visual acuity is important to the illuminated environment.

The new EarthBulb Plus LED light bulb product line exceeds the voluntary California Quality Light Emitting Diode (LED) Lamp Specification issued by the California Energy Commission (CEC) for LED lamps used in residential applications. This specification, commonly referred to as "CEC" or "California Quality Spec," has set a LED lamp performance baseline that is more stringent than Energy Star. The EarthBulb Plus products provide a color rendering index (CRI) of greater than 92 with an R9 greater than 50. This ensures a higher quality of light and a balance of the R9 visible red within the full lighting spectrum. With all EarthBulb LED products, you can expect smooth, full range dimming from 100 percent to less than 10 percent. In addition, these lamps are rated from 25,000 to 50,000 hours life with up to a 10 year limited warranty.

EarthBulb Plus products include these popular light bulbs:
13 watt, A19 LED omni-directional general purpose bulb that provides 800 lumen that easily replaces 60 watt incandescent light bulbs.
13 watt, BR30 and BR40 LED reflector floodlights that are 700 lumen and easily replace the popular 65 watt flood incandescent bulbs.
PAR20, PAR30 and PAR30 in 8 watt to 23 watt to replace halogen PAR lamps.

All EarthBulb Plus LED products feature full range dimming capability and long service life ensures an excellent return on investment. For more information about EarthBulb products, visit www.earthtronics.com.

About EarthTronics

EarthTronics is dedicated to developing innovative energy efficient lighting products that provide a positive economic and environmental impact for our customers. Founded in 2007, EarthTronics, Inc. is a Michigan based company located in Muskegon. EarthTronics energy-efficient lighting solutions include LED and CFL lamps from 5 to 65 watts, replacing 25- to 300-watt incandescent lamps. EarthBulb LED solutions are ideal for decorative and display lighting, downlights and general area lighting. EarthTronics covers it all. EarthTronics has warehousing in the United States and Canada.

Contact:

EarthTronics
+1-866-632-7840

E-mail:

Web site:

Submit new products, case studies/projects, and other press releases at http://www.ledsmagazine.com/content/leds/en/addcontent.html and http://www.ledsmagazine.com/content/leds/en/iif/add.html.