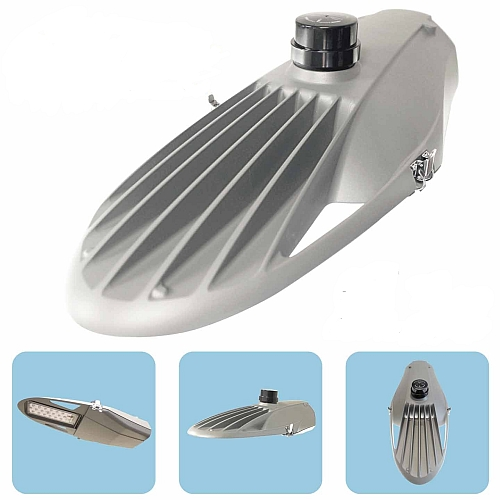 With the promise of payback in one year and a limited warranty of 10 years (for USA and Canada), the e-lite star™ SL3c Roadway Lighting received a lot of positive feedback and interest from attendees at the Lightfair from June 3 to 5 at the Las Vegas Convention Center.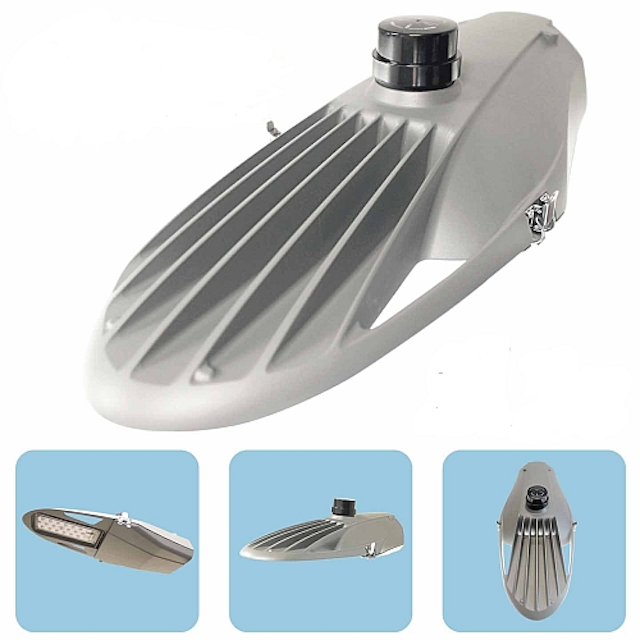 Excellence Opto LED roadway lighting hits the road at industry events

An evolution from the 2012 Next Generation Luminaire (NGL) Outdoor Lighting Competition Recognized Product winning SL2, the SL3c LED Roadway Lighting is a cobra head style fixture that delivers up to 113 lumens per watt with more than 70% in energy savings compared to HPS fixtures. Available in small, medium, and large modules with options of 28W up to 125W that can replace 70W to 400W tradition High Pressure Sodium (HPS) lamps. Equipped with the standard 120~277 VAC Power supply with 0~10V dimming capabilities, and available 347~477 VAC as option, the SL3c is compatible with any smart control integration.

Advanced design with IP66 sealed optics protect its light source from extreme temperature ranging from 40°F ~ +130°F, dust intrusion, the SL3c fixtures are 2G/3G vibration test compliance with ANSI C136.31. Available in Type II, III and V photometric distribution.

The luminaire is designed and built to last for more than 70,000 hours. The e-lite star™ SL3c roadway lighting is a reliable lighting solution with superior quality from inside out, equipped with high quality components, and built with robust die-cast aluminum housing equating to a quality finish. The advanced thermal technology design using passive heat sink maximizes power supply performance and energy savings without sacrificing the quality and uniformity of light.

Manufactured in the USA, the luminaire is compliant with the Buy American provisions set forth by the American Reconstruction and Reinvestment Act (ARRA) and is qualified for rebates, making it even more affordable. SL3c is also UL listed, listed under LED lighting facts, and DesignLights Consortium Qualified Product List (DLC QPL).

Lower in price, but with uncompromised quality and performance, it is evidently by the interest of the attendees at the Lightfair.

Next week, Excellence Opto, Inc. (EOI) will be showcasing its LED products in both Colorado and Northern California. On June 16-17, EOI will be at the 2014 APPA Public Power Expo. Taking place at the Sheraton Downtown Hotel in Denver, CO, attendees can see lighting fixtures such as the SL3c displayed at Booth #502. Occurring also on June 17 is the BACC Next Generation Street and Off Street Parking Lighting Workshop in Berkeley, CA. This event will be at the Berkeley Central Library in the Community Classroom at the third floor.

About the Company:

Excellence Opto, Inc. (EOI), based in California, is a manufacturing company established in 1995, specializes in LED traffic signals, LED roadway and area lighting, LED industrial lighting and LED automotive lighting. With vertical integration of optical, mechanical, electrical and thermal design, EOI's Solid-State Lighting (SSL) solutions are proven for high-quality illumination with lower energy usage, cost-efficient, and ease of maintenance.

e-lite star™ is a registered trademark of Excellence Opto, Inc. for LED outdoor and industrial lighting. For more information, please go to www.e-litestar.com.

Contact:

Excellence Opto, Inc.
+1-909-784-3333

E-mail:

Web site:

Submit new products, case studies/projects, and other press releases at http://www.ledsmagazine.com/content/leds/en/addcontent.html and http://www.ledsmagazine.com/content/leds/en/iif/add.html.