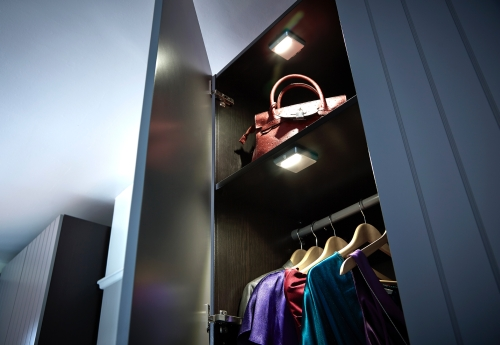 Leading lighting specialist Sensio is excited to introduce its latest innovative bedroom lighting solution, the Prisma rechargeable LED light.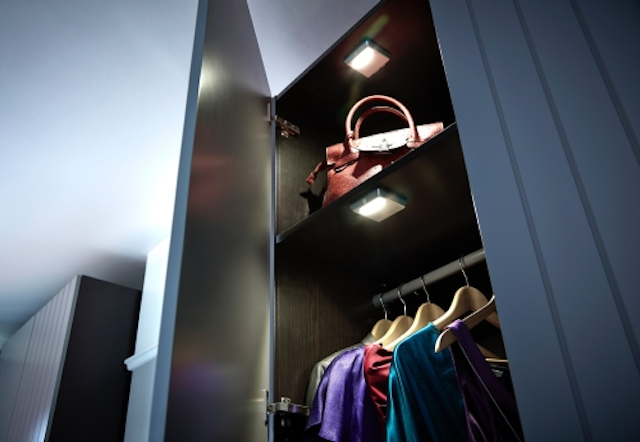 Sensio offers Prisma rechargeable and tiltable LED wardrobe light

A stylish and practical lighting solution for use in wardrobes and cabinets, Prisma features Sensio's pioneering Lithium-ion battery which can be charged in just three hours via a USB outlet. Because Prisma is charged in this way, the design is completely cable free, so can be installed easily by anyone. Furthermore, the high energy density of the battery means that it lasts for approximately 8 months in between charges (based on 2.5 minutes usage each day).

For added convenience, Prisma has a tiltable LED centre, enabling the light to be angled as required within the wardrobe or cabinet.

Prisma retails from £33.84 including VAT and a pluggable USB charger is also available which is priced from £8.04 including VAT.

Contact:

Sensio
+44-0845-5919-691
Web site:

www.sensio.co.uk

Submit new products, case studies/projects, and other press releases at http://www.ledsmagazine.com/content/leds/en/addcontent.html and http://www.ledsmagazine.com/content/leds/en/iif/add.html.