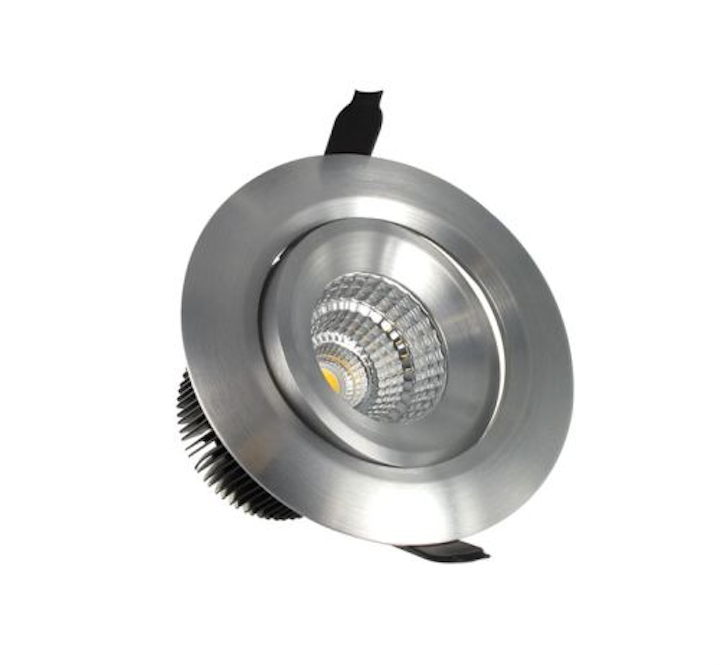 Integral LED has extended its impressive range of LED lamps, strips and panels by launching a much-anticipated line-up of 'Metropol LED' downlights. Extensive research and testing, which has become the hallmark of the Integral brand, has resulted in this new range of ultra-stylish downlights. Every aspect of the 32 models, which are available now, has been conceived with the electrician and maintenance professional in mind. The Metropol LED Downlight range delivers a no-fuss, no-nonsense solution, which reduces time spent on-site when installing a new lighting scheme or converting an existing installation.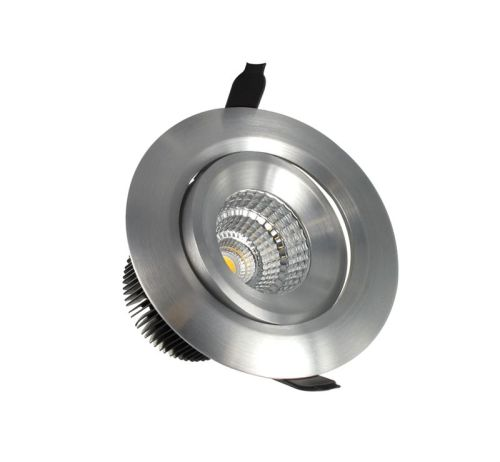 Integral LED launches Metropol LED downlights to simplify new installations and conversions

A thorough review of products currently available in the market place, combined with feedback from the trade and electricians steered the Integral LED design team toward a practical approach across a spectrum of important features. The products incorporate the excellent Sharp brand chip-on-board LED technology delivering uniform and consistent light levels whilst avoiding undesirable shadows. Special attention has been paid to the problem of glare which was one of the main problems identified; glare has been the most common complaint and cause of negative customer experience in residential and commercial applications. The accurate positioning of the recessed LED combined with a unique and optically designed reflector creates a range of low glare downlights with UGR rating of 10 or below, no more squinting.

The range development, inspired by feedback from electricians and contractors has allowed Integral to incorporate many unique features and characteristics in to the range. Integral have continued the use of the simple 'push and lock' connector design, first introduced in their hugely successful LED panel lights.

Integral LED downlights have a generous amount of space between the cut-out and the trim, engineered to allow for the many variations of ceiling, this also provides a margin for error during installation. The robust heavy-duty spring clips which are protected with durable protective covers were similarly inspired by the electrician's on-site experience.

The durable bevels are designed to withstand the knocks of a hectic installation and all of the new designs incorporate a clear diffuser to protect the LED, not just from the installation, dust etc., but also for the life of the product as the diffuser ensures the LED is kept clean, even in the most demanding environments, ensuring optimal lighting performance throughout the life of the product

Integral LED products provide proven reliability as well as excellent energy saving whilst substantially lowering running cost compared to incandescent products and the fact that all Integral products are fully tested at the integral lighting laboratory, based in London, ensures that consistent quality is delivered every time.

"The principle of the new LED downlight range is to save money from the point of installation through to the operational life cycle of the product, just as important was to provide the installer with a "no fuss" product in terms of wiring and final fit, electricians don't want over complicated fixings or wiring to contend with and Integral LED downlights provide the ideal solution with proven performance and a 5 year guarantee" comments Gerald Burke, Sales and Marketing Director at Integral LED.

Range details;

The downlight range is supplied in 3 cut-out sizes finished in either powder paint white or brushed aluminium. The range provides both dimmable and non-dimmable models; both cool and warm white versions are available across the product line-up, which delivers up to 550 lumens, all with high CRI and power factor. Finally there are fixed and adjustable versions in all three size formats.

Integral LED have a highly trained team to provide you with a complete specification on all products, this includes downloadable IES data and performance files that are ready to use with Dialux and Relux light planning software. A dedicated customer support team is ready to answer any questions regarding installations or technical questions

"Our vision is to deliver the real benefits of LED technology but shaped by the practical know-how from professional trade feedback. "Proven energy saving, durability and easy-fit are top of the list in terms of customer demands and we provide solutions to ensure this is achieved" comments Sunil Kotecha, MD of Integral LED.

To see the complete range of LED downlights, please visit http://www.integral-led.com/downlights/halogen-replacements.
Contact:

Integral LED
+44-(0)20-8451-8700
Web site:

Submit new products, case studies/projects, and other press releases at http://www.ledsmagazine.com/content/leds/en/addcontent.html and http://www.ledsmagazine.com/content/leds/en/iif/add.html.