Municipality Slovenske Konjice replaces obsolete outdoor lighting with Grah LED luminaires
Nov 4th, 2014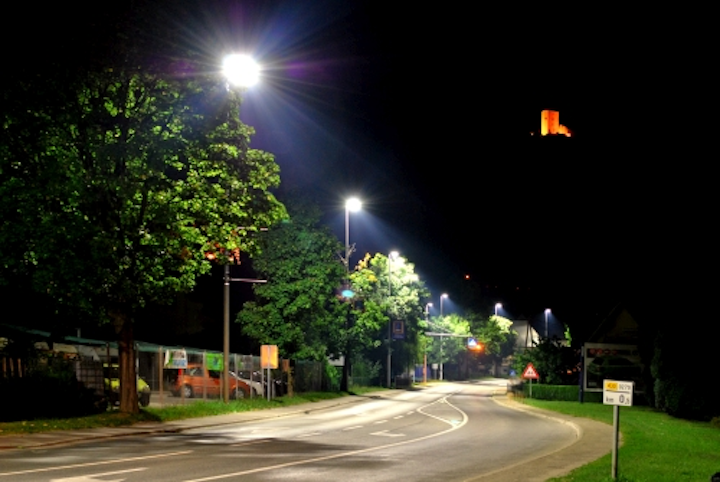 Municipality Slovenske Konjice, Slovenia, has replaced a large part of old and inefficient public lighting in cooperation with the leading Slovenian manufacturer of street, interior and industrial LED lighting, company Grah Lighting. Since 2010, when in the municipality local authorities started to perform an action plan for replacement of public lighting, they have been successfully implementing different measures for reduction of energy consumption. At the same time, they are reducing light pollution and improving light-technical elements in traffic and other public areas.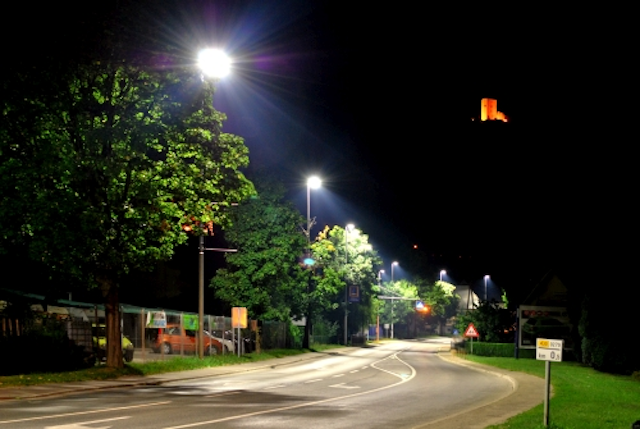 Municipality Slovenske Konjice replaces obsolete outdoor lighting with Grah LED luminaires

High costs of electricity and maintenance of public lighting encourage municipalities to replace incandescent, technologically outdated luminaires with new, environmentally-friendly LED technology. Worth mentioning is street Toneta Melive and Liptovska cesta, where wasteful mercury lamps have been replaced with high efficient luminaires Grah® LED Lighting.

In both cases, savings exceeded the expected values. Old, wasteful 900 watt lamps on street Liptovska cesta were replaced with 122 watt LED luminaires, produced by Grah Lighting. On street Toneta Melive they installed additional control system beside replacement of 550 watt lamps with 35 watt LED luminaires. The system controls the operation of the lamps. Using the control system costs of electricity consumption have lowered by approximately 20 percent. Only on these two streets, the electricity consumption fell by almost 90 percent compared to the previous condition.

Regulated and efficient public lighting does not only mean lower power consumption, but also lower maintenance costs, regulation of public lighting in accordance with the latest EU regulations and standards, reduction of greenhouse gas emissions vandalism and light pollution and better road safety, as well as improvement of the citizens' life quality.

GRAH® LED LIGHTING
Grah Lighting has combined its 15 years of LED technology expertise in automotive industry, overall know-how from street lighting science with own integrated 360° approachTM to develop one of the most advanced LED street and commercial lights, which are breaking all records in quality, illumination and energy efficiency worldwide. Grah Lighting was established as a fully specialized division for the LED street and industrial light program of the company SG Automotive d.o.o., which is a trusted partner and supplier for leading car manufacturers.

Disclaimer
SG Automotive does not assume any legal or other responsibility, or any other liability concerning the information set forth in this or any other press release published by the Company. Certain statements concerning future growth prospects involve risk and uncertainties, especially those relating to future industry outlook and Company's ability to manage growth and intense competition within the industry. All the estimates are based on current market conditions and trends known to Company at the date of publishing the press release.
Contact:

Jasna Krajnc - Grah Lighting
+386-(0)82-801-424
E-mail:

Web site:

www.grahlighting.com

Submit new products, case studies/projects, and other press releases at http://www.ledsmagazine.com/content/leds/en/addcontent.html and http://www.ledsmagazine.com/content/leds/en/iif/add.html.