MaxLite LED Faux Cans are designed as a substitute for recessed downlighting
Nov 17th, 2014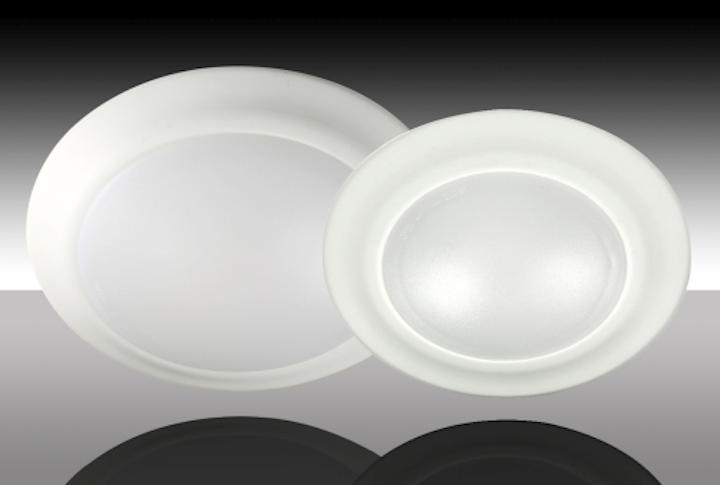 WEST CALDWELL, N.J. – MaxLite expands its line of innovative, energy-efficient lighting solutions with ENERGY STAR-certified LED Faux Cans, designed as an easy-to-install substitute for recessed downlighting.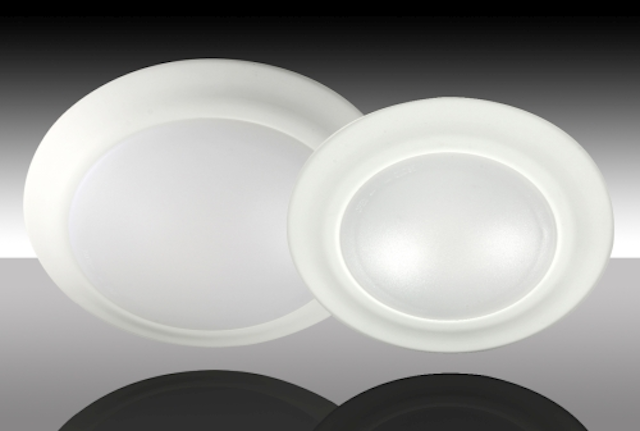 MaxLite LED Faux Cans are designed as a substitute for recessed downlighting

MaxLite LED Faux Cans mount to a standard four-inch junction box, allowing installers to achieve downlighting without the use of a bulky can, and thereby eliminate the costly labor associated with opening and repairing a drywall ceiling. An optional mounting bracket (sold separately) allows existing recessed cans to be retrofitted with the energy-efficient LED Faux Can. The fixtures are wet-listed, making them suitable for virtually any application that calls for downlighting.

Equivalent to a 75-watt Par 30 halogen lamp the LED Faux Cans offer vivid color rendering with a 90-plus CRI light standard. Available in four- and six-inch diameters, with respective 13- and 15-watt outputs, LED Faux Cans feature driverless technology that increases performance and reliability over the fixture's lifetime. LED Faux Cans are dimmable and support California Title 24 compliance.

For additional information, view the product page at: http://www.maxlite.com/products/led-faux-cans

About MaxLite
MaxLite has been committed to providing energy-efficient lighting products for more than 20 years, and was one of the first movers into LED technology in the industry. An ENERGY STAR Partner of the Year, MaxLite established the MaxLED brand, an extensive line of state-of-the-art indoor and outdoor lighting lamps and luminaires. Through MaxLite's innovative research and development capabilities in its new LEED-certified California office and product assembly center in New Jersey, MaxLite continues to be at the forefront of energy-efficient technologies. For more information, follow us on LinkedIn, Facebook and Twitter.
Contact:

MaxLite
+1-800-555-5629
E-mail:

Web site:

Submit new products, case studies/projects, and other press releases at http://www.ledsmagazine.com/content/leds/en/addcontent.html and http://www.ledsmagazine.com/content/leds/en/iif/add.html.