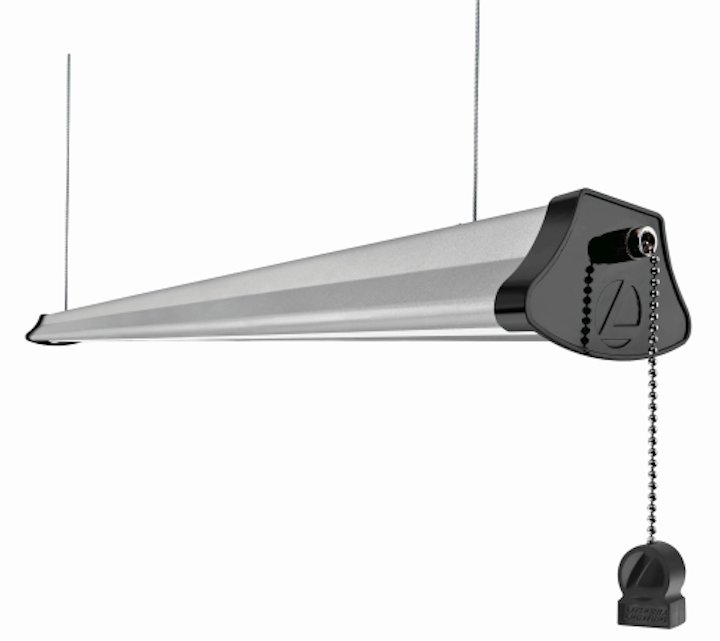 From the home to the workshop, new high performance LED shoplights provide maximum illumination for the most detailed tasks.

ATLANTA -- Lithonia Lighting® introduces two durable, high performance LED shoplights ideal for use in both home or commercial garages, workshops, utility rooms and more. Whether servicing a shiny new car, or completing an intricate woodworking project -- the sleek yet durable LED shoplights deliver maximum light output (4000K) for crisp, clean task illumination for any workshop needs.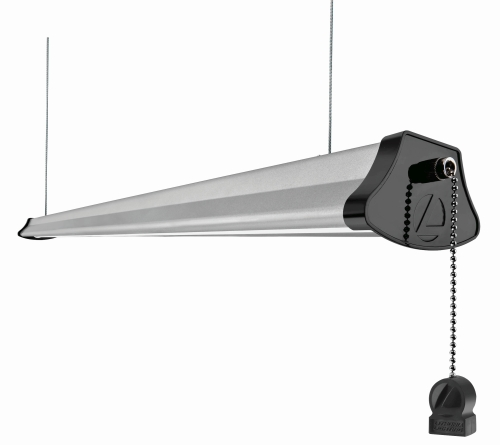 "These new LED fixtures mimic the design of traditional fluorescent shoplights, but harness the power of LED to deliver significantly improved light quality," said Ryan Ramaker, Senior Product Marketing Manager, Lithonia Lighting. "They are easy to install, and feature integrated LEDs to eliminate the need for changing light bulbs."
The LED shoplights illuminate spaces instantly with the flip of a switch, and are designed to remain on for extended periods of time with an average lifespan of 50,000 hours. Additionally, the energy-efficient LED technology offers 35 percent energy savings compared to a standard T12 fluorescent lamp fixture.
New LED shoplights are cold start-rated to 0°F to help eliminate delay and flicker, which often occurs with traditional fluorescent fixtures when the weather is cold. Available in grey with black accents or a white finish, each shoplight is corded with a three-prong plug, making installation as easy as hanging the cable-or-chain mounting kit and plugging it into a standard outlet. Adjustable "S" hooks are included to control the direction of the light, and precut inserts are available to hang the fixture at angles to provide concentrated lighting for tools or equipment.
The LED shoplights are available online or at leading hardware or electrical supply stores for $79.97 (1290L) and $99.97 (1292L).
For more information about Lithonia Lighting products, please visit www.lithonia.com or www.acuitybrands.com.
About Acuity Brands
Acuity Brands, Inc. is a North American market leader and one of the world's leading providers of lighting solutions for both indoor and outdoor applications. With fiscal year 2013 net sales of over $2 billion, Acuity Brands employs approximately 6,800 associates and is headquartered in Atlanta, Georgia with operations throughout North America, and in Europe and Asia. The Company's lighting solutions are sold under various brands, including Lithonia Lighting®, Holophane®, Peerless®, Gotham®, Mark Architectural Lighting™, Winona® Lighting, Healthcare Lighting®, Hydrel®, American Electric Lighting®, Carandini®, Antique Street Lamps™, Sunoptics®, Sensor Switch®, Lighting Control & Design™, Synergy® Lighting Controls, Pathway Connectivity Solutions®, Dark to Light®, ROAM®, RELOC® Wiring Solutions, Acculamp® and eldoLED®.
Contact:
Rachel Kaylor - for Acuity Brands
+1-910-772-1688 ext. 101