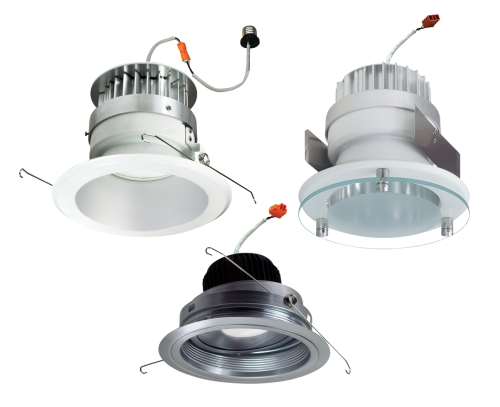 COMMERCE, CA -- Switching out incandescent downlights to energy efficient LEDs does not mean sacrificing quality of light with new Diamond II 90+ Series LED retrofit downlights from Nora Lighting.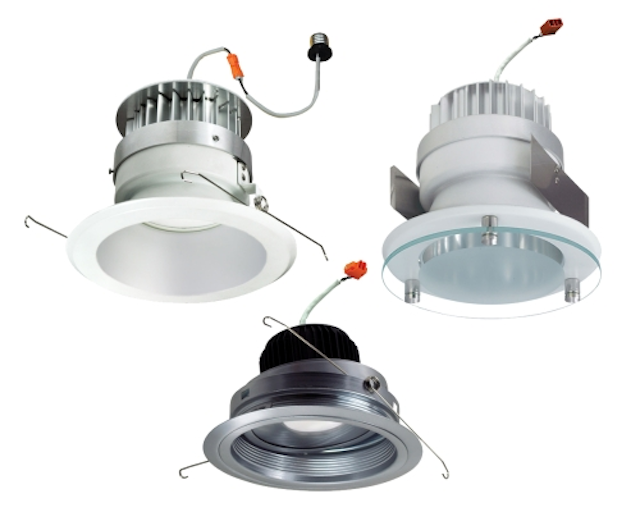 Nora Lighting's Diamond II LED retrofit downlights achieve 90+ CRI

Designed for both commercial and residential installations, Nora's high-CRI, high-lumen fixtures (NLEDC and NLEDR Series) have medium base sockets that are as easy to install as screwing in a lamp -- no tools are required.

By installing fixtures with higher lumens, fewer units need to be installed to achieve desired foot-candle levels, which can be an advantage in high ceilings.

The higher 90+ CRI (color rendition index) also allows the LED fixtures to more realistically reveal colors similar to a natural light source.

Diamond II 90+ downlights are used in all retrofits and renovations, as well as new construction. Units are cULus listed for damp or wet locations and UL classified for use in IC or non-IC housings by Nora and others.

The Diamond II 90+ Series is offered with smaller, more contemporary 4" square and round apertures (610 lumen); along with 5" (650 and 1000 lumen); and 6" round apertures (650 and 1000 lumen).

Diamond II 90+ is also available as a 6" adjustable model (610 lumen), which can be modified from 0 to 40° degrees.

The entire series has a smaller diffused lens that is deep set for greater visual comfort and features the latest CREE integrated driver and LEDs with 90+ CRI Cree True White™ Technology. Color temperatures are offered in 2700K, 3000K and 4000K.

The units are also dimmable down to 10 percent with a standard incandescent dimmer, or to 5 percent with electronic low voltage dimmers.

A complete range of reflector, baffle and flange finishes can be specified, including specular black, bronze, copper, diffused specular clear, haze, natural metal, or white. Decorative glass options are also offered in blue, clear or frosted.
Nora Lighting is a leader in the development and introduction of LED lighting and features one of the industry's most extensive selections of LED fixtures for new construction, retrofits or remodeled applications.

Nora's comprehensive LED product line includes: LED dedicated and retrofit downlights; LED track and rail fixtures; LED edge-lit panels; LED MLS (multi-lighting systems); LED linear and under cabinet lightbars; LED puck lights; LED high-output, Hy-Brite, RGB and standard tape lights; LED pendants; LED step lights; and LED emergency / exit signs.
Contact:

Nora Lighting
+1-800-686-6672
E-mail:

Web site:


Submit new products, case studies/projects, and other press releases at http://www.ledsmagazine.com/content/leds/en/addcontent.html and http://www.ledsmagazine.com/content/leds/en/iif/add.html.