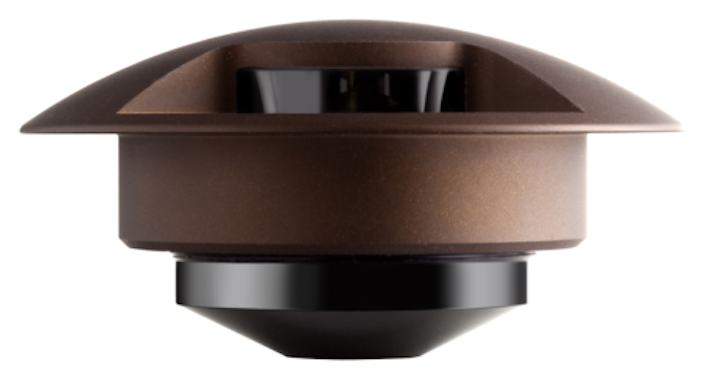 Agena is a LED floor recessed compact luminaire, walkable and dimmerable, created by B LIGHT. Agena creates a grazing light, perfect for public and private outdoor use.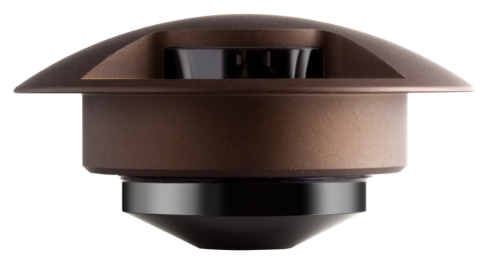 B Light offers recessed floor LED luminaire for outdoor lighting
Agena is 70 mm in diameter, 50 mm in length, with a 99 mm ring. An accurate passive heat sink technology and an operating temperature electronic control guarantee that the luminaire will last in time with an ambient temperature up to +60°C.

Agena is available in three different finishings: anodized grey, polished stainsless steel and bronze.

In the stainless steel AISI 316L finishing - thanks to an innovative resin coating process, preventing the rising damp from the outside towards the inside of the luminaire - Agena can be installed even in the most challenging exterior environment.

Agena is available in three different colour temperatures: neutral white 4000K, warm white 3000K and warm white 2700K with an excellent colour rendering index (CRI93).

Some of the technical pluses of Agena: bipolarity, ensuring the product to work even when the polarity is inverted (for example, during the installation process); hot plug, the possibility to connect the luminaire to the LED driver without previously disconnecting the driver from the power supply, thus avoiding a "hot burn" of the LED; soft start, a feature that - together with the operating temperature electronic control - guarantees a longer life expectancy of the luminaire. In fact, with our soft start technology the electronics supply power to the luminaire gradually, avoiding any damage due to over-range voltages over time.
Contact:

B Light
+39-0434-630835
E-mail:

Web site:


Submit new products, case studies/projects, and other press releases at http://www.ledsmagazine.com/content/leds/en/addcontent.html and http://www.ledsmagazine.com/content/leds/en/iif/add.html.