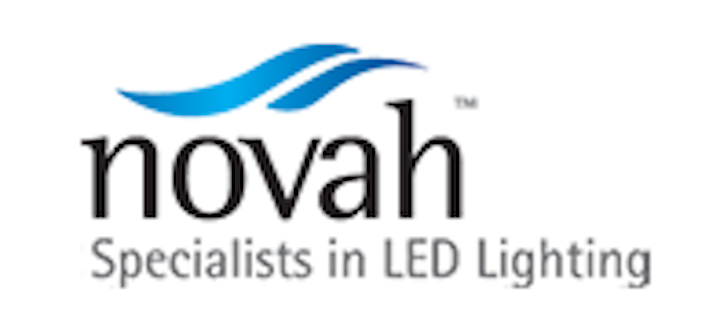 CrossCountry Trains is using a variety of Novah's LED lamps at many of its offices/crewing operations nationwide. The Novah products, which include various lamps and flood lights, have been installed over the past few years, helping the company to save costs on energy and maintenance, where lighting has been upgraded.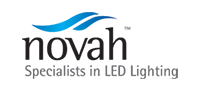 Novah LED lamps help transportation company save energy in offices

The CrossCountry network is the most extensive passenger rail franchise in Britain. Stretching from Aberdeen to Penzance, and from Stansted to Cardiff, it calls at over 100 stations. Based in Birmingham, CrossCountry connects seven of Britain's 10 largest cities and delivers 295 services every weekday, equating to some 32 million journeys a year. CrossCountry is committed to reducing environmental impacts and improving energy performance and is always searching for innovative products that ensure this happens.

Craig Lewis, managing director at Novah Limited, explains: "We're delighted that CrossCountry Trains has chosen Novah products to fulfil its energy saving criteria. We pride ourselves on our products being energy efficient and we know that CrossCountry will undoubtedly save money and energy by using our LED lighting products."

CrossCountry, the leading train company, have used Novah's LED lighting products for office lighting upgrades and to replace or retrofit into existing lamp fittings. Their products have been used in key locations including Newcastle, Manchester, Birmingham and Leeds. CrossCountry use Novah, due to being disappointed in the past with the reliability of other branded LED lighting products.

Andrew Porter, property manager at CrossCountry Trains comments: "The Novah product range is superior to other units we have tried -- we still have original Novah LED lamps that were installed over three years ago in daily use. By supporting the development of best practice and using innovative lighting solutions where we can, such as Novah's LED lights, we aim to reduce the environmental impact of our operations."

About Novah

Novah Limited is a North West-based engineering company, and is the manufacturer of AVA LED lamps and luminaires. Having worked with LED technology over the past 15 years the company has installed energy efficient lighting products in a wide array of applications in the United Kingdom. Using a tiny microchip and phosphorous, LED lighting uses significantly less energy and will last up to 10 times longer than traditional lamps.

About CrossCountry

CrossCountry started operating on 11 November 2007. The franchise, which is the most extensive in the UK, will run until 31 March 2016. For further information on CrossCountry services and future franchise plans log on to crosscountrytrains.co.uk.

CrossCountry is part of the Arriva group, which is owned by Deutsche Bahn. Arriva is a leading pan-European public transport operators with more than 42,000 employees and operations across 12 European countries.

CrossCountry facts and figures

STATIONS SERVED: 119
ROUTE MILES: 1,490
WEEKDAY SERVICES: 295
PASSENGERS CARRIED: Over 30 million passenger journeys a year anticipated
ANNUAL TRAIN MILEAGE: Approximately 16 million
EMPLOYEES: Approximately 1,600
LONGEST TRAIN SERVICE: 08.20 Aberdeen to Penzance (774 miles)
Contact:

Lisa Hitchen - Novah
+44-01928-242-918
E-mail:

Web site:

Submit new products, case studies/projects, and other press releases at http://www.ledsmagazine.com/content/leds/en/addcontent.html and http://www.ledsmagazine.com/content/leds/en/iif/add.html.