Havells Sylvania's Lumiance updates Giotto LED luminaire, adds Clio products
Feb 4th, 2015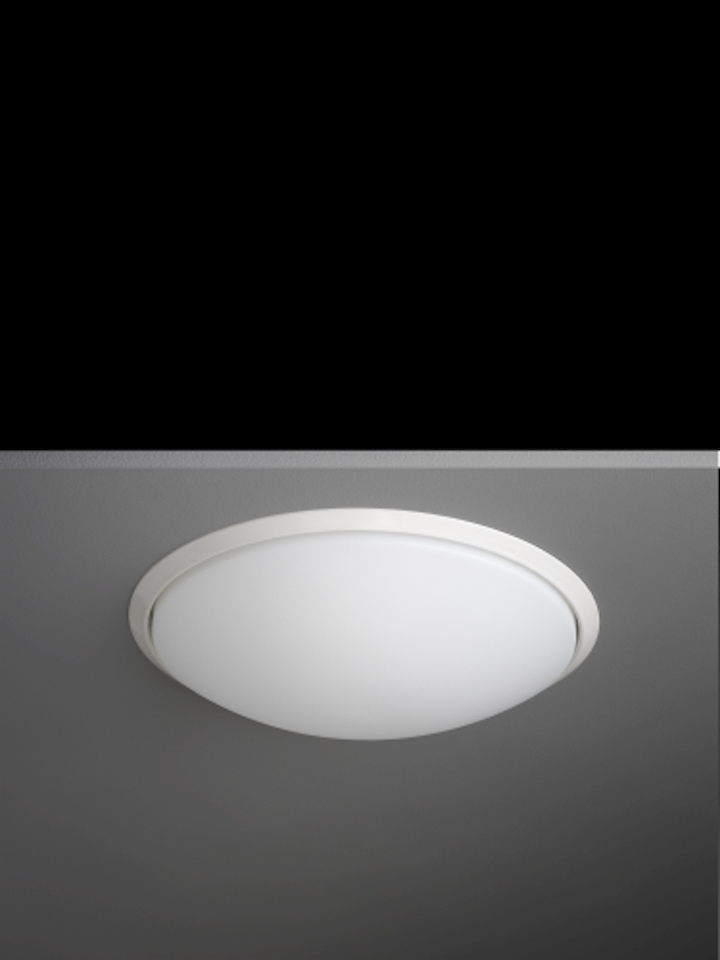 Clio LED is the latest range of wall and ceiling mount LED luminaires from Lumiance, a specialist in stylish and attractively priced mid-market lighting products. The range is ideal for applications which range from corridors, circulation spaces, to reception areas and foyers, and thanks to an IP44 rating, it is also suitable for bathrooms and wet areas. This versatility is complemented by its stylish appearance, excellent performance and ease of installation.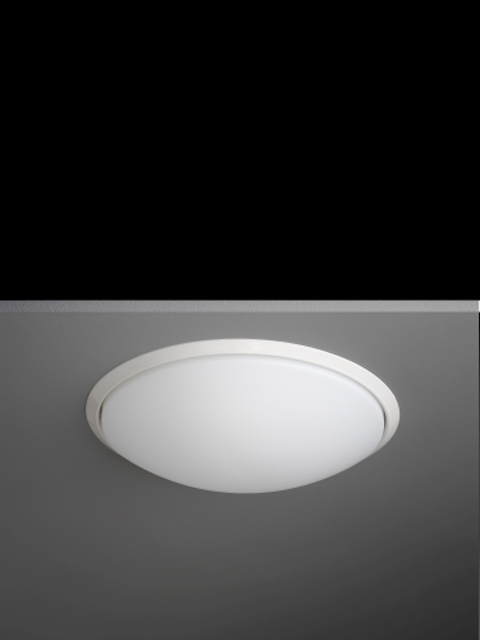 Havells Sylvania's Lumiance updates Giotto LED luminaire, adds Clio products

At the same time as Lumiance is launching Clio LED, the company is also announcing the availability of a new, improved version of Giotto LED, its flagship ambient lighting product for the wholesaler and contractor market. This joint launch is, according to Marc Lemmens, Senior Strategic Business Unit Manager Lumiance of Havells Sylvania a demonstration of how committed the brand is to providing quality products at a price point that is attractive for both contractor and wholesaler:

"Good value in our book is about providing the best possible product at the most competitive price. We have worked hard to develop products that embrace these values, and in Clio LED and Giotto LED we have an offering
that demonstrates we have achieved our aim. I fully expect Clio LED to replicate the successes Giotto has had."

Clio LED benefits from a simple, yet robust design that is ideal for high traffic areas. It has an all-white body and comes complete with an IK04-rated polycarbonate diffuser which delivers uniform light distribution whilst providing an ambient halo lighting effect on the surface. Clio LED allows for surface wiring and also has loop-in loop-out capability, making it a preferred choice for the contractor and installer. The range is available in 10W, 15W and 20W versions and in two sizes; 320mm and 280mm.

A contractor favourite for over twenty five years, Giotto is a classic of its type. Giotto LED builds on this heritage with the addition of cutting edge technology developed in-house by Havells Sylvania. The latest generation features a new chip that delivers an impressive 1,500lm output (Giotto LED 335). Giotto LED is available in five versions, differentiated by size and shape. Surface and recessed versions have integral 3 hour emergency lighting duration as standard, and there is an option to upgrade with microwave (on/off) sensor for presence detection, LUX level setting and time delay. Giotto offers energy efficient performance, minimal maintenance and excellent controllability; qualities which have combined to make Giotto the default ambient lighting choice across Europe.

For further information on Lumiance and the products in its portfolio, visit www.lumiance-lighting.com

About Lumiance from Havells-Sylvania
The Lumiance brand is part of the Havells Sylvania Group. Founded in 1934 in the Netherlands, Lumiance is synonymous with 'ease of installation' making it the contractor's first choice for timeless design, outstanding functionality and safety. The Lumiance comprehensive product range is designed for use in professional interior and exterior applications such as shop lighting, offices, public & residential buildings, hotels and restaurants throughout the world.

Formed in April 2007, Havells Sylvania is owned by Havells India Ltd, a US$ Billion plus company. With 94 branches and representative offices worldwide, and over 8000 employees working in more than 50 countries; Havells has grown rapidly since its humble beginnings in Delhi in 1958. Havells has eighteen manufacturing plants in India, Europe, Latin America and Africa; producing globally acclaimed products, including: switchgear, cables, wires, luminaires and lamps.

Havells-Sylvania is a leading, full-spectrum provider of professional and architectural lighting solutions. Built on over a century of expertise in lamps and luminaires, Havells Sylvania supplies state-of-the art products and systems to the public, commercial and private sectors, worldwide. Havells Sylvania strives to deliver the finest products, service and consulting possible. All over the world, people rely on group companies: Concord, Lumiance and Sylvania, for top quality, energy-efficient solutions to suit their individual lighting needs.
Contact:

Havells Sylvania Europe Ltd
+44-0207-011-9700
Web site:

Submit new products, case studies/projects, and other press releases at http://www.ledsmagazine.com/content/leds/en/addcontent.html and http://www.ledsmagazine.com/content/leds/en/iif/add.html.