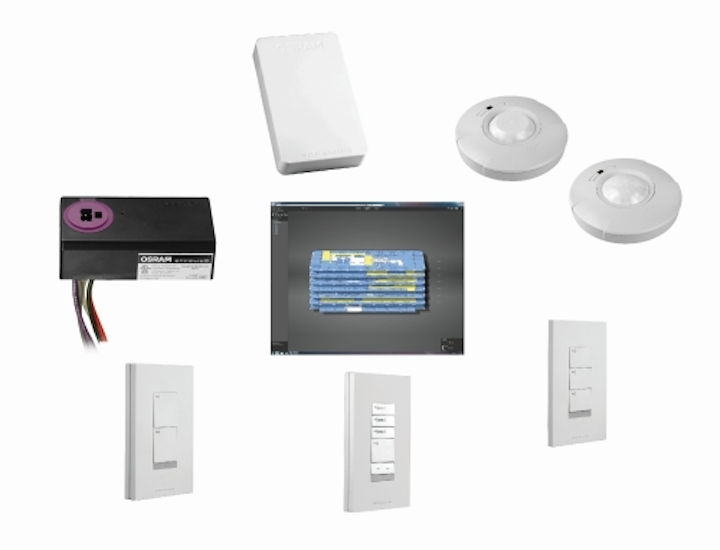 Lighting leader Osram Sylvania is demonstrating the new ENCELIUM® Wireless Energy Management System (EMS) along with enhancements to its flagship ENCELIUM® Polaris 3D® lighting management software at Booth #1922 at LIGHTFAIR® International (LFI®) 2015, the world's largest annual architectural and commercial lighting trade show and conference taking place May 5-7 in New York, New York. These latest innovations make it easy to connect existing light fixtures or third-party control devices (including relay panels) to a wireless lighting network. The lighting controls are also now enabling owners with proactive maintenance viewing options on the web-based user interface with visualizations like wireless signal paths, wireless signal strength, and battery life indication.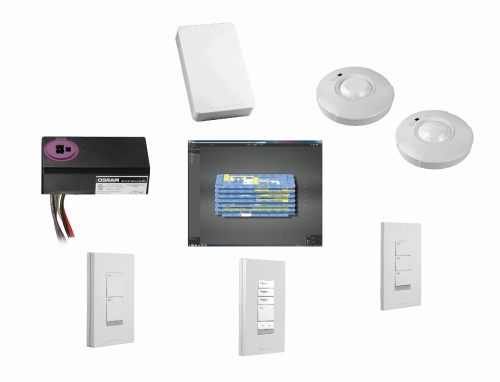 "For over 15 years, the ENCELIUM Energy Management System has offered owners the flexibility of choices to expand lighting controls to existing spaces and enhance their ability to analyze and update a facility's lighting requirements," said Tom Shottes, general manager of the ENCELIUM portfolio at Osram Sylvania. "Now with our latest update, ENCELIUM systems truly stand out in the market, delivering powerful solutions that bring existing lighting devices and spaces into a connected world."
The award-winning ENCELIUM by Osram is a scalable lighting control system that enables owners to elevate the cost effectiveness and occupant experience of their lighting spaces with just a click of the mouse. ENCELIUM was acknowledged in the 2014 IESNA Progress Report, and recognized with accolades recently by
Facility Executive
,
Consulting-Specifying Engineer
and
Commercial Building Products
magazines.
The new ENCELIUM Wireless Energy Management System (EMS) is a robust portfolio of sleek hardware solutions designed to expand lighting controls to hard-to-reach locations and simplify and lower the overall cost of installation. The ENCELIUM Wireless EMS is based on the ZigBee® Pro network stack and includes wireless managers, sensors, control modules for attaching to light fixtures, and wallstations. It is a cost-effective option for retrofitting existing spaces with the latest in lighting controls, while also reducing the complexity involved with wiring. The components also have a low-profile, sleek design that offers a 'silent' ceiling look.
The ENCELIUM Polaris 3D 3.5.3 software truly stands out in the market with new visualizations like wireless signal paths, wireless signal strength, and battery life indication, making maintenance of wirelessly controlled spaces simple and hassle-free. Users can optimize the lighting performance of spaces by zooming, tilting or panning views at the touch of a button. Scheduling light levels to astronomical time settings or typical occupancy help owners avoid extensive rewiring and have greater control flexibility to manage their energy use. Energy usage can be verified for the entire building, at an individual fixture, or be broken down by energy management strategy, so the power of lighting data can impact a company's bottom line.
The breadth of innovations from the entire Osram family including OSRAM, SYLVANIA, OSRAM Opto Semiconductors, Traxon Technologies, ENCELIUM® and SYLVANIA Lighting Solutions will be at LIGHTFAIR International 2015. For more information, please visit
www.osram-americas.com/lightfair
.
About Osram Sylvania Inc.
Osram Sylvania is part of Osram Americas, a group of Osram companies located in North and South America. As a leader in lighting solutions and services, specializing in innovative design and energy saving technology, the company sells products for homes, businesses and vehicles under the brand names OSRAM, Traxon, ENCELIUM and SYLVANIA. The company's portfolio covers the entire value chain of components, ranging from lamps, control units and optical semiconductors such as light-emitting diodes (LED) to luminaires, light management systems and lighting solutions. The Osram Sylvania and Osram Americas regional headquarters is located in Danvers, Massachusetts. For more information, follow us on Facebook and Twitter.
OSRAM is a registered trademark of OSRAM GmbH.
ENCELIUM, Polaris 3D and SYLVANIA are registered trademarks of OSRAM SYLVANIA Inc.
All other trademarks are those of their respective owners.
Contact:
Glen Gracia - Osram Sylvania
+1-978-750-2763