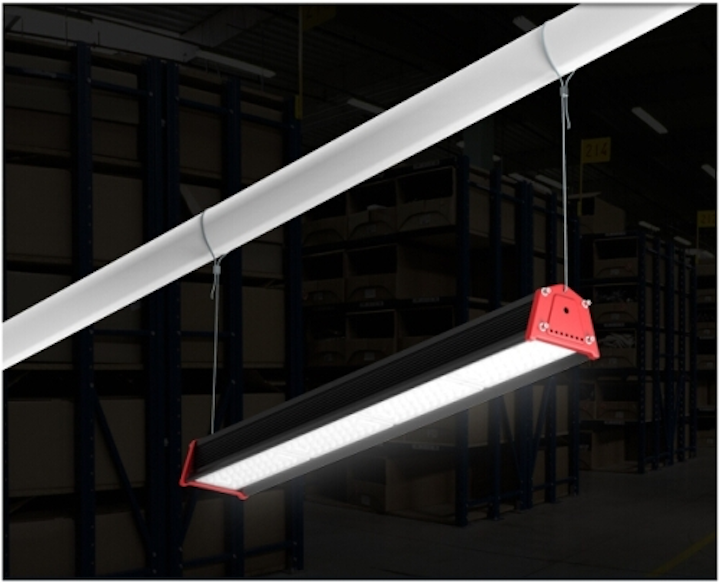 OK LED's HiRack 90W, 30°x70° linear LED luminaire has been used as the replacement for a 12-m ceiling height retrofit project in a warehouse with high racks in Warsaw, Poland. An even exchange of 55 HiRack 30°X70° fixtures replaced 55 400W metal halide (MH) lamps. Before installing the innovative HiRack, the lux on the ground at the warehouse was 90 lx. However, light levels can now reach 230 lx after installing the HiRack linear LED luminaires. HiRack meets the needs of the customer by providing sufficient luminous efficacy and energy savings of 80% compared to the previous MH lamps. The warehouse aisle lights also produce less heat than conventional high-intensity discharge (HID) lamps.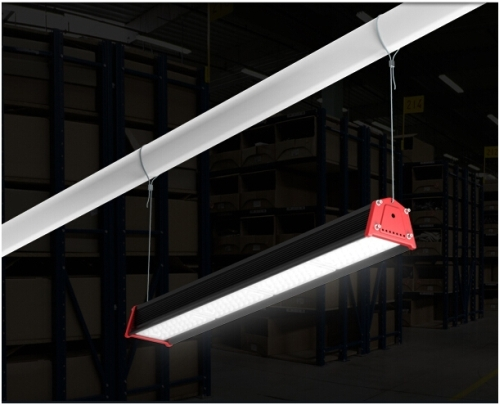 The HiRack LED warehouse aisle luminaire is designed to replace traditional HID lights in a variety of applications, especially for warehouses, chambers, packing houses, and cold storage plants with high rack layouts. The lighting pattern is rectangular, which compatible with the shape of aisles to reduce watsed luminous output on the top and upper portions of the racks. The luminaire lifespan is as long as 60,000 hours at 25° ambient temperature. With innovative optics and a thermally efficient design, the fixture achieves efficacy up to 100 lm/W.
A dimmable version with microwave sensor or DALI control is optional.
HiRack LED warehouse aisle lights adopt the most advanced LM-80/TM-21 certified Nichia LED chips as the light source and a UL listed Mean Well driver as the power supply. We also have 60°X90° and 120° versions; the 60°X90° model is suitable for rectangular applications and where concentrated light is needed. With an ideal beam angle, 90W or 120W HiRack LED warehouse aisle lights can meet the requirements of most projects. The luminaire is now available in 30W, 60W, 90W, 120W, 150W, and 180W models, and suitable for installation at 5-16m height. It comes with a 5 year full performance warranty and IP65 rating.
Contact:
OK LED Lighting Limited