Cree designs LR22 LED troffer for European commercial lighting applications
Mar 16th, 2015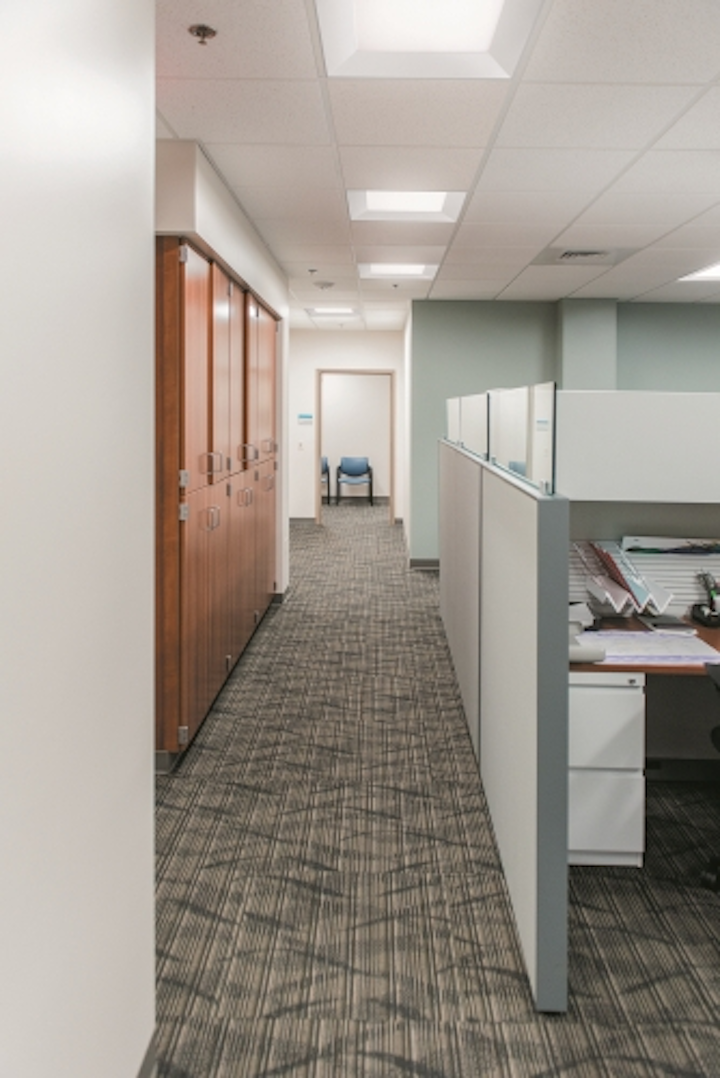 Features an affordable, ultra-thin and inspired design, high efficiency and superior color quality

FLORENCE -- Cree, Inc. (Nasdaq: CREE) delivers a new level of illumination to the European commercial lighting experience with the introduction of the new LR22™ LED troffer. A fully luminous, highly diffused fixture, the new LR22 troffer incorporates a recessed design that creates an appealing and quiet appearance to seamlessly blend into any ceiling. Featuring Cree TrueWhite® Technology, the new LED troffers offer the perfect combination of even light distribution and low glare lighting for commercial spaces looking for superior color quality and quick payback of less than two years*.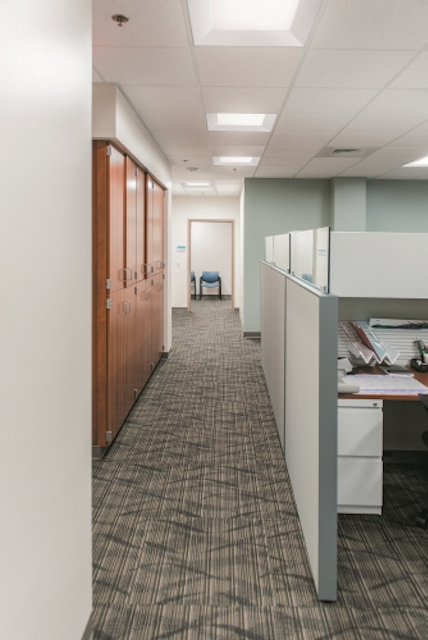 Cree designs LR22 LED troffer for European commercial lighting applications

"Cree continues to deliver on its promise of high-quality, energy-efficient LED lighting with the new LR22™ troffer, offering customers an enhanced value for commercial applications such as office spaces, healthcare facilities and schools," said Massimo Targetti, managing director, Cree Europe.

"The LR22™ troffer is Cree's newest LED troffer combining all the benefits of Cree® technology, payback, and ease of use - eliminating the need for compromised fluorescent alternatives. With its inspired design and superior performance, the LR22 troffer will enhance the visual experience of any commercial space," said Luka Lojk, vice president, Cree strategic marketing.
Offered in both warm and neutral color temperatures of 3000K and 4000K, the LR22 troffer delivers the industry's best color quality in a 595x595 mm configuration with efficacy up to 95 lumens per watt. The new LED troffer can deliver energy savings of up to 50 percent compared to fluorescent lighting and is backed by Cree's 10 year industry-leading warranty. Featuring on-board DALI® control or standard 1-10V dimming capabilities, the new LR22 LED troffer allows for individual fixture control and two-way communication to maximize customer flexibility and ease of installation, in addition to energy and maintenance savings.

The Cree® LR22 LED troffer is available through Cree lighting sales channels in Europe. For more information please visit: http://www.cree-europe.com/en/doc-tecnica-sch.php?idProdotto=55.

*Payback calculated against a fluorescent 4x18 watt troffer on 24/7 hours operating time and on 60.000 hours lifetime. The payback on a commercial usage of 11 hours, calculated on 10 years lifetime is of 3.5 years.

About Cree
Cree is leading the LED lighting revolution and making energy-wasting traditional lighting technologies obsolete through the use of energy-efficient, mercury-free LED lighting. Cree is a market-leading innovator of lighting-class LEDs, LED lighting, and semiconductor products for power and radio frequency (RF) applications.

Cree's product families include LED fixtures and bulbs, blue and green LED chips, high-brightness LEDs, lighting-class power LEDs, power-switching devices and RF devices. Cree® products are driving improvements in applications such as general illumination, backlighting, electronic signs and signals, power suppliers and solar inverters.

Please refer to www.cree.com for additional product and company information.

This press release contains forward-looking statements involving risks and uncertainties, both known and unknown, that may cause actual results to differ materially from those indicated. Actual results may differ materially due to a number of factors, including the risk that actual savings and lifetimes will vary from expectations; the risk we may be unable to manufacture these new products with sufficiently low cost to offer them at competitive prices or with acceptable margins; the risk we may encounter delays or other difficulties in ramping up production of our new products; customer acceptance of new LED products; the rapid development of new technology and competing products that may impair demand or render Cree's products obsolete; and other factors discussed in Cree's filings with the Securities and Exchange Commission, including its report on Form 10-K for the year ended June 29, 2014, and subsequent filings.

Cree® and Cree TrueWhite® are registered trademarks, and LR22™ is a trademark of Cree, Inc. DALI® is a registered trademark of ZVEI-Zentralverband Elektrotechnik-; und Elektronikindustrie e.V.
Contact:

Cree Europe
+39-055-343081
E-mail:

Web site:

Look for more general lighting vendors in the LEDs Magazine Suppliers Directory

Submit new products, case studies/projects, and other press releases at http://www.ledsmagazine.com/content/leds/en/addcontent.html and http://www.ledsmagazine.com/content/leds/en/iif/add.html.
More from Cree:
Cree introduces OSQ LED luminaire for replacement of HID outdoor area lighting
Cree highlights LED luminaires and street light at LuxLive