8point3 announces it is the sole lighting provider on Cognicity Challenge Shortlist
Mar 13th, 2015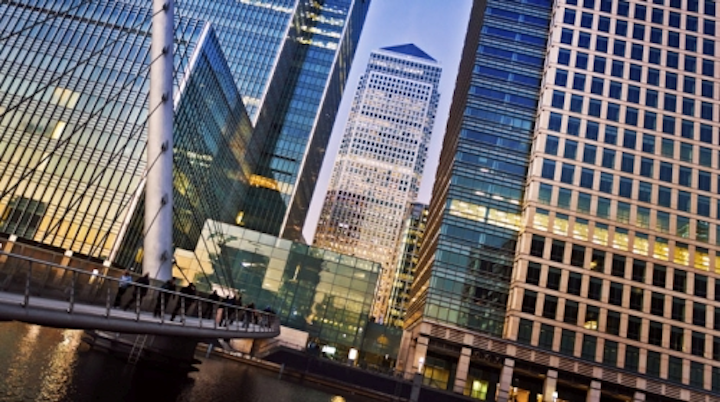 Innovative LED lighting provider 8point3 is the only lighting company to appear in the start of Canary Wharf Group plc's Cognicity Challenge programme. Designed to pilot new technologies for transport and buildings on the Canary Wharf estate, the shortlisted companies are pioneers in helping transform Canary Wharf into a smarter, sentient city.


Ashley Bateup, MD of 8point3, explains why being shortlisted is such a privilege: "The Cognicity Challenge has been launched as part of Canary Wharf Group plc's smart city initiative. As one of the shortlisted companies for the Sustainable Buildings section, we have the privilege of showcasing our Lumitel intelligent retrofit lighting solution to key industry influencers; an opportunity that would normally be impossible for an SME.

"Thanks to the Cognicity Challenge, our innovative credentials have been rewarded. As one of the six shortlisted innovators in the Sustainable Buildings stream, we will work with internal and external mentors over a 12 week period, getting them to look at, understand and help us shape this innovative lighting technology, to meet key drivers and overcome barriers to commercial property retrofit for the wider market.

"Retrofitting the built environment is vital, as more that 70% of commercial properties will still stand in 2050 . Lumitel offers a viable, cost-effective and innovative way to bring LEDs and lighting control to existing building stock. As the only lighting company chosen for the Cognicity Challenge, we have a unique opportunity to shape our technology to suit the demands of Canary Wharf's estate and beyond."

About 8point3:
8point3 successfully delivers market leading, energy saving LED solutions to a wide range of customers across the private and public sector. With a customer base that includes the likes of AXA PPP Healthcare and The Surrey and Borders Partnership NHS Foundation Trust, 8point3's business management and design teams are experts in advising on the best was to maximise the potential that LED lighting offers.

Working best in class technology partners, the company designs and manufactures its products to optimise lumen output and energy savings, whilst ensuring long product life. In addition, as a Value Add Partner of Philips Lighting, 8point3 LED can deliver end to end solutions with bespoke financing packages
to suit the majority of applications and budgets. For more information on 8point3's wide range of products and services, visit www.8point3led.co.uk

About Cognicity:
Cognicity is a Canary Wharf Group plc initiative and it is run by innovation experts ENTIQ (formerly Pivotal Innovations). This pioneering project identifies and accelerates the development of smart city technologies, transforming Canary Wharf into a smarter and sentient city.

This is achieved through the Cognicity Challenge, which is divided into six streams and is currently open for applications for stream 5 and 6 (respectively Connected Home and Virtual Design & Construction). Partners and sponsors will provide guidance to the selected companies for 12 weeks and the winners will receive a £50,000 cash prize. The winners will also have the opportunity to pilot their solutions in the ongoing development of Canary Wharf.

Contact:

Richard Whitbread - 8point3
+44-01322-270400
E-mail:

richard.whitbread@8point3led.co.uk
Web site:

www.8point3led.co.uk

Locate architectural, entertainment & decorative lighting vendors in the LEDs Magazine Suppliers Directory

Submit new products, case studies/projects, and other press releases at http://www.ledsmagazine.com/content/leds/en/addcontent.html andhttp://www.ledsmagazine.com/content/leds/en/iif/add.html.
More from 8point3:
8point3 LED provides vocational training for young offenders to construct energy-efficient LED lighting
8point3 launches remote phosphor exterior LED luminaire to replace fluorescent T8 lighting