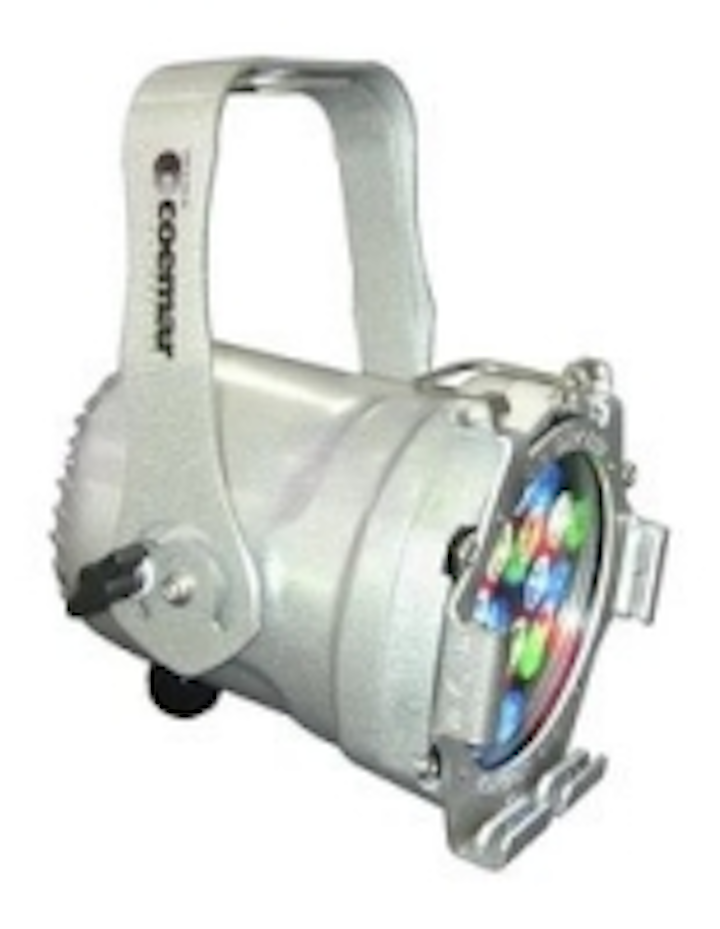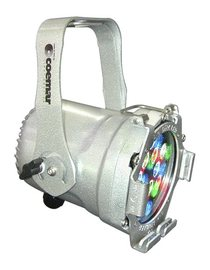 Date Announced: 19 Feb 2007
Coemar will ontroduce two new LED-based products at Prolight&Sound-Frankfurt, 28-31 March 2007.
PINLITE LED
The substitution of standard lighting fixtures with those that use led technology, started with the ParLite Led, continues.
In this case Coemar proposes the substitution of the Pin Spot with the PinLite Led: 12 multicolour leds, with their beam convergence, guarantee infinite colour generation, strobo effect and dimmer, in extremely compact dimensions.
The fixture is available as IP 20 or IP 66 (weather-proof), with XLR 3 or XLR 5 DMX connection, painted black or silver, and with beam angles of 12°, 30°, or 110°.
Product Highlights
• 12 Leds (1W)
• Infinite colour generation with RGB system
• Flicker Free
• Dimmer included
• Electronic strobo
• Bidirectional DMX, all the functions can be emulated by distance with dr1
Available Versions
• Body colour: silver or black
• Protection rating: IP 20 or IP 66
• Beam angle: 12° - 30° - 110°
• DMX connection: XLR 3 o XLR 5
STRIPLITE LED
With the continuous evolution and expansion of leds, the world of lights is experiencing a historical change: the analog to digital conversion. Therefore, Coemar presents StripLite Led, the perfect substitute for the popular halogen ribalta, and at the same time a cyclorama projector with multicolour effects.
Multicolour and white (3200°K) leds that guarantee infinite colours generation, plus the possibility to obtain warm white; the body is light and solid, and the electrical consumption is extremely reduced in spite of the elevated brightness.
The product introduces new 3,2W leds that allow the generation and the mixing of convergent colours, thanks to the emission of coloured light (RGB system) inside each led. The integration of monocromatic leds permits to obtain a white with spectral emission at 3200°K.
Product Highlights
• 24 Leds (3W)
• Infinite colour generation with RGB system + white 3200°K
• Flicker Free
• Full range dimming
• Electronic strobo
• Bidirectional DMX, all the functions can be emulated by distance with dr1
Available Versions
• Leds: all RGB or RGB+white 3200°K (alternate)
• Length mm: 1220-1000-610-500 (4' - 3,28' - 2' - 1,64')
• Protection rating: IP 20 or IP 66
• Number of leds: 10 - 12 - 20 - 24 (3W)
• Beam angle: 12° - 30° - 110°
Contact
Coemar Chiara Pellicelli
E-mail:chiara@coemar.com
Web Site:www.coemar.com