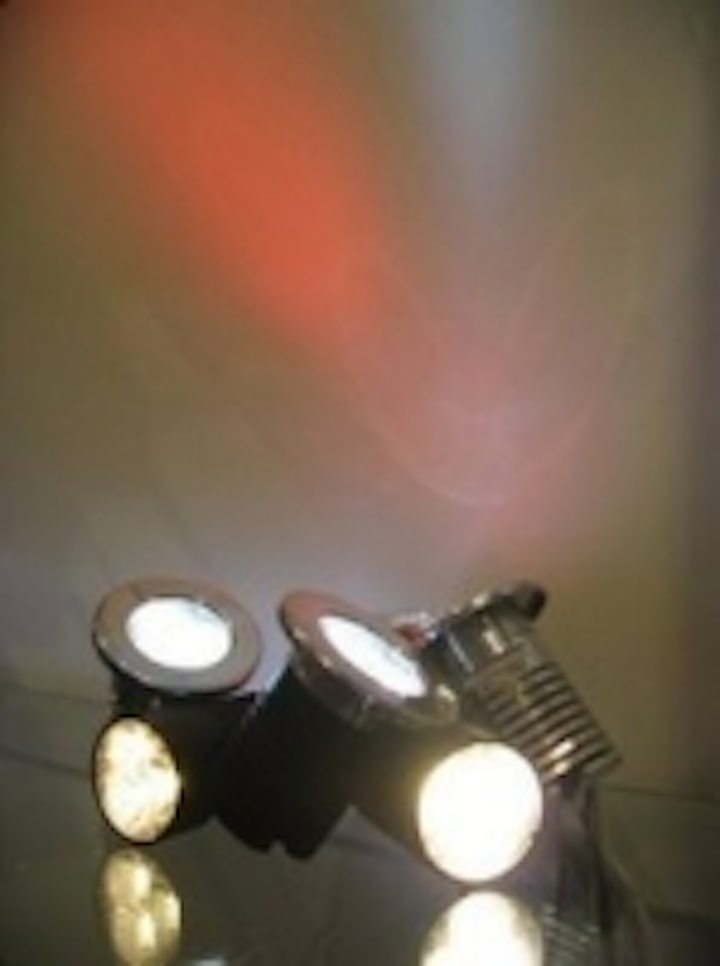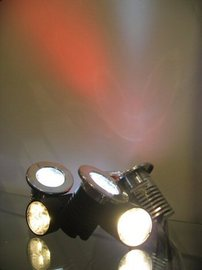 Date Announced: 27 Feb 2007
LED lighting technology specialist, EcoLEDLighting launched its new range of energy efficient, Parts L1 and 2 compliant, MR16 LED replacements to an approving audience of architects and designers at this year's ARC. The company has reduced the heat output of these new luminaries by 75% to produce an unbreakable, low maintenance unit whose performance is guaranteed for 6 years.
"This was our first time at ARC, but will certainly not be our last" commented Robin Day, managing director of EcoLEDLighting. "We enjoyed a great show meeting with a steady stream of quality visitors and generating plenty of positive reaction to our new MR16 LED replacement range. Architects and designers recognise that such high quality, long lasting, low energy fittings are increasingly the way forward in modern lighting schemes."
Compliant with Part L1 (A & B) and Part L2 (A & B) amendments to the Building Regulations, EcoLEDLighting's MR16 LED replacements are recyclable, easy to maintain fittings with no integral, breakable filament to provide improved reliability and durability. They are also available in fully dimmable and track spotlight variants.
Typical applications for the MR16 range include: replacement for dichroic and halogen light unit's; elevators; high-ceilings in theatres, offices, cinemas and retail outlets; all types of exterior lighting application - as well eco-sites where energy is limited to solar and wind generation.
Also attracting attention on the EcoLEDLighting stand was the company's SMT25 LED unit specifically designed for security, marine and task areas (equivalent to 150+W). The company also used the event as a platform to showcase its Emergency Handrail and Stairway Lighting range for the first time.
EcoLEDLighting has 22 years cutting edge LED lighting technology, design and implementation experience in the commercial and military aerospace industry. The company's designs and products reflect this experience. All products are 100% recyclable, durable, state-of-the-art, and suitable for any project where energy cost, ambient heat reduction and ultimate durability are key requirements.
Contact
Niki Molnar, EcoLEDLighting Tel. 0845 094 6010
E-mail:niki@ecoledlighting.com
Web Site:www.ecoledlighting.com