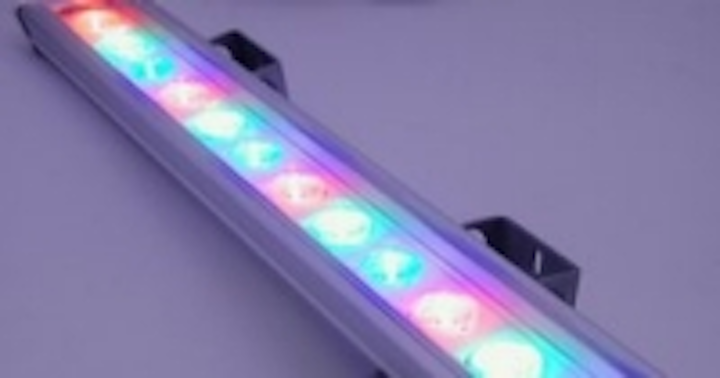 Date Announced: 06 Feb 2007
Tryka L.E.D. Ltd will be returning to arc presenting its entire range of LED luminaires and Drivers.
The new Strip Module System will be shown for the first time at the architectural show. Featuring the powerful K2 Luxeon LEDs, the new System offers a variety of Strip Modules in a choice of lengths and optional optics. Thanks to the unique airtight clip system all models in the range are sealed to a guaranteed IP65 rating, making them suitable for all interior and exterior applications.
The extended family of Intelligent Drive Systems will also be on show, as well as being used to drive all luminaires on the stand, showing its wealth of built-in functions.
Each IDS-4 and IDS-12 can run up to 144 LEDs, with the complementary IDS Wall Control DMX offering remote recall of all functions stored on the Drivers and dimming of each individual colour, in addition to a master dimmer to dim all units at the same time.
For a close look at the entire Tryka range of products please visit their stand V5.
Contact
Tryka L.E.D. Ltd Tel +44 (0)1763 244133
E-mail:sabrina@tryka.co.uk
Web Site:sabrina@tryka.co.uk