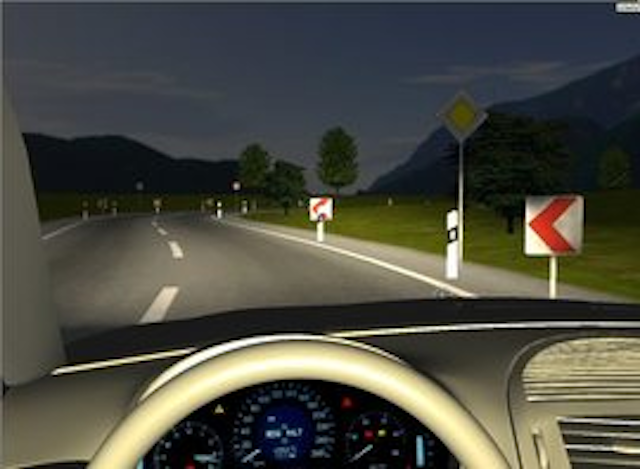 Date Announced: 22 Feb 2007
LITTLETON, Massachusetts -- Brandenburg GmbH and Lambda Research Corporation announce availability of LucidShape 1.6 and LucidDrive 1.1, new release of software for automotive illumination design developed by Brandenburg GmbH, Germany.
LucidShape 1.6 delivers number of powerful new capabilities and additions, e.g. a ray history analysis tool enabling the user to backtrack glare and other problems in the beam patterns, and new LED and lighting applications. Additionally, LucidShape 1.6 features a CAD integration tool for CATIA and Rhino enabling an easy and complete transfer of geometries and lighting properties. Furthermore, LucidShape users will now benefit from a significant increase in raytracing speed.
LucidDrive 1.1, the night driving simulation tool, supports the analysis of vehicle headlamps and illumination. New features are colored lights, new sceneries and scene elements (snow drive and traffic signs).
It provides a user with multi-view drive capability to compare and troubleshoot the resulting beam patterns. LucidDrive now renders static scenes for vehicles with multiple lamps (vehicles in agriculture sector). The software features photo-realistic and texture-based graphics and is using a complex mathematical model to convert the realistic physical models into graphics.
The LucidDrive's model takes into account surface properties, e.g. reflectivity of the street pavement and the scenery, e.g. trees, roadside markers and traffic signs. The photo-realistic appearance is accomplished by using textures. The software utilizes graphic accelerator hardware (shader).
About Brandenburg GmbH
Brandenburg GmbH is a privately held company based in Paderborn, Germany. Brandenburg GmbH is an industry pioneer in the automotive system design and analysis field. For more information visit the LucidShape, LucidDrive and the Brandenburg web site at http://www.lucidshape.com, http://www.luciddrive.com and http://www.brandenburg-gmbh.de.
About Lambda Research
Based in Littleton, Mass., Lambda Research Corporation represents Brandenburg GmbH and its product LucidShape in the Americas. LucidShape is a complementary product to Lambda's product offering. Lambda Research is an industry leader in stray light analysis, illumination system design and analysis and custom software development, and publishes the TracePro® software for opto-mechanical modeling and OSLO® software for optical design.
Contact
Lambda Research Corporation 25 Porter Rd Littleton, MA. 01460-1434 USA
E-mail:petra@lambdares.com
Web Site:www.lambdares.com