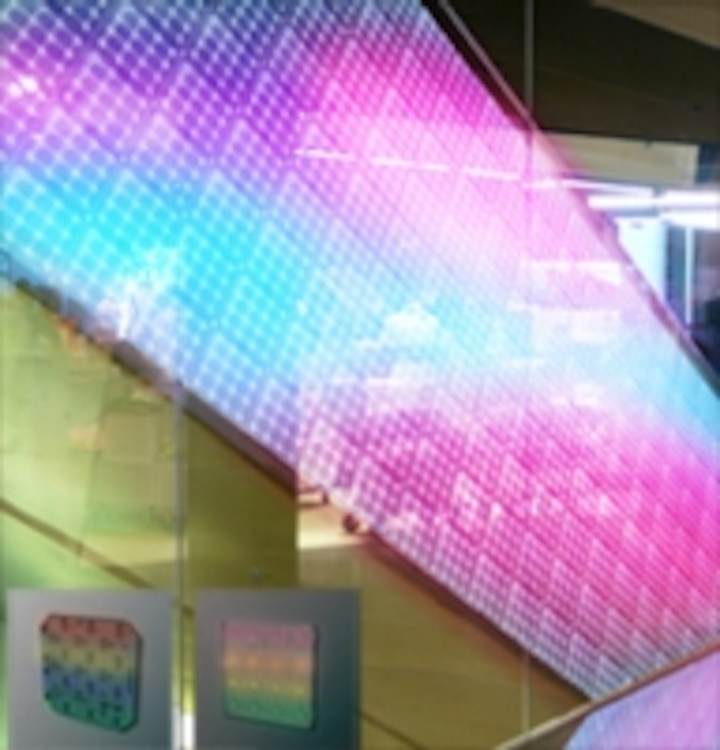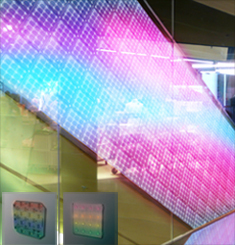 Date Announced: 16 May 2007
Hong Kong, May 2007 – Traxon Technologies releases modular elements in compact 25 x 25cm size with 16 individually controlleable pixels with which architects, lighting designers and consultants can create their own lighting scenarios and installations.
The lighting effect created by the 16PXL Board and Module with their wide beam angle of 120˚ provides intricate color changing patterns, graphical displays, scroll texts and logos. Installed behind semi-frosted surfaces, the Board unfolds its full potential, while the Module is designed for direct view applications and features a protective housing that allows for a variety design inlays.
The 16 pixel Board and Module can be easily installed on nearto any surface including walls, ceilings and ground surfaces. The Quick Clip Mounting System ensures fast mounting and demounting, ideal for temporary installation setups.
The 16PXL items enhance Traxon's existing Modules range of 1PXL Board, Module, Strip and Cove Light fixtures. All of the mentioned items are available as full-color RGB version as well as part of Traxon's newly launched White Line.
Contact
Christie Lee International Marketing Traxon Technologies Ltd. 208 Wireless Centre, 3 Science Park East Avenue, Hong Kong Science Park, Shatin, Hong Kong T +852 2943 3441, F +852 2480 4460
E-mail:marketing@traxontechnologies.com
Web Site:www.traxontechnologies.com