GE Tetra® PowerGrid LED Lighting System quickens installation
May 18th, 2007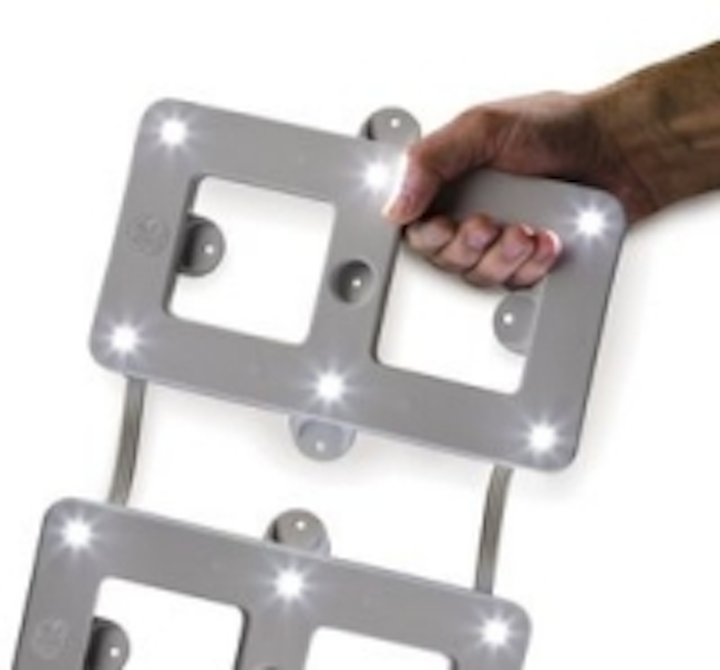 Date Announced: 18 May 2007
Time and labor savings will add up quickly for sign contractors installing the new patent-pending Tetra® PowerGrid LED Lighting System from Lumination, LLC, instead of standard LED systems or fluorescent systems.
The exclusive, new system, a GE ecomagination product, addresses needs that Lumination customers asked the company to consider, mainly a way to simplify and speed the installation of energy-efficient, high-brightness LEDs in large-scale back lighting applications such as cabinet and box signs.
In the eyes of retail and other commercial end-users of the Tetra® PowerGrid LED Lighting System, its advantages mirror other Lumination LED signage solutions:
-- Significantly lower energy and maintenance costs;
-- Robust operation in cold-weather to ensure consistent presentation of the brand image;
-- Up to 11 years of consistent, brilliant light based on 12 hours of daily operation and 50,000-hour rated life;
-- No lead, no mercury and no glass to break; and
--Quicker installation that translates as less disruption to the business and its customers.
The Tetra® PowerGrid LED Lighting System features easy-to-handle interlinking modules—an industry-first design available exclusively from Lumination. The modular system shortens installation times and thereby cuts back on labor costs. In lasting up to 50,000 hours, it delivers unmatched reliability and four times the rated life of a standard T12 HO fluorescent system (12,000-hour median life rating).
Since the LED spread pattern of the Tetra® PowerGrid LED Lighting System is fixed, due to its modular design, the light it produces across the entire face of a sign will present more brilliantly and uniformly.
The new system allows sign contractors to build lower profile 5-inch deep signs, and use less material in the process. Sign depths for fluorescent systems can be as high as 10 inches.
"Our customers put a premium on working efficiently," says Ryan Rodau, Tetra® product manager at Lumination. "We're delivering for sign contractors, commercial end-users and the environment with an energy-efficient, GE-quality LED system that is way easier to work with than other LED or fluorescent systems. It's a pure win-win-win."
Much easier to handle than standard fluorescent tubes, a particularly important factor when significant installation heights are involved, the Tetra® PowerGrid LED Lighting System comes pre-wired. It consists of fewer parts than standard fluorescent systems.
About Lumination, LLC
Lumination, LLC, a subsidiary of General Electric Company, drives innovation, energy efficiency and cost savings for customers that use LED products, systems and solutions. Fitted with robust, low–voltage, long–life LED light engines, Lumination solutions deliver world–class, GE–grade performance.
Contact
Lumination LLC
E-mail:info@led.com
Web Site:www.led.com