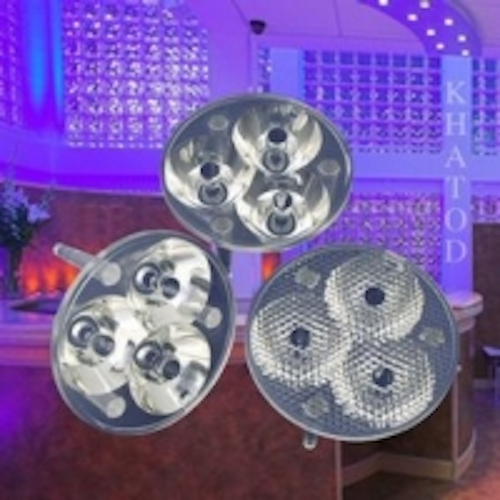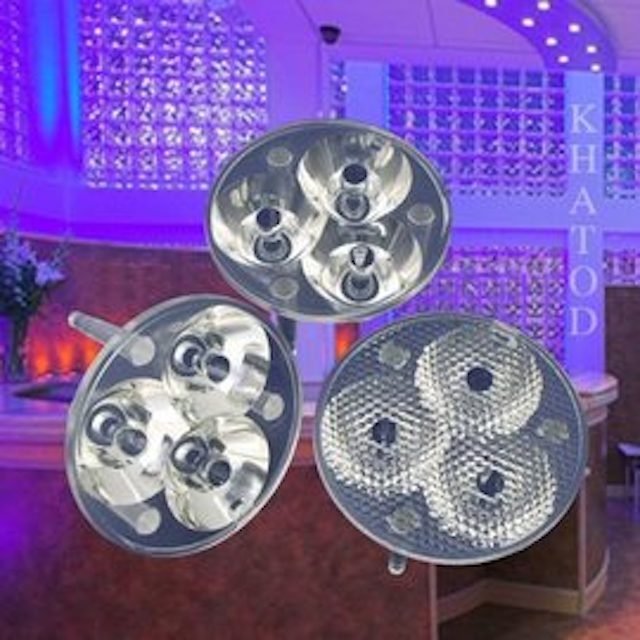 Date Announced: 18 May 2007
In business since 1982, Khatod has been pioneering some of the most innovative applications in LED technology. Since then, our designers and engineers have been successful in specifying and developing highly technical products by using some of the most cutting edge technologies.
Khatod's expertise and ability to manage the specific requirements from optoelectronics manufacturing as well as its capability to create custom products on the specific customer's requirements allow the customer to feel free to choose the product which will best meet his specifications.
Our lenses are used in a great variety of professional lighting applications, such as: indoor and outdoor lighting, furniture lighting, luminaries, signs, reading lamps and wherever uniformity and high intensity are required.
Khatod's customers can rely on our Product Quality which is constantly monitored and tested in our laboratory according to specific investigation standards of the industry, using our own equipment and sophisticated optical analysis software.
Our main focus is to offer high quality products together with services that optoelectronics manufacturers require: quick deliveries, a full range of products, custom products with quick turnaround time from our laboratories.
During these two years Khatod has been continuously launching new products while maintaining high quality customer service. This allows the customers to have a direct contact with our factory at any time as well as an immediate availability of products in our stock.
The creation of new series of products is just an example of Khatod's prompt reaction to the ever increasing market requirements. Our series of Triple Mono Block Lenses well represents Khatod's creative impulse always aiming at proposing solutions to the needs coming from the industry and from the market.
Khatod Optics has created the new Triple Lens by using NJC Technology (No Joint Construction), and its dimensions are in accordance with Standard MR16 (50mm).
The engineers and designers of Khatod have succeeded in manufacturing the lens and its collimator in a single piece so allowing an immediate collimation and an excellent mechanical coupling between the lens and the LED. Thanks to its NJC structure also its optical performance is perfect.
Features:
The Triple Mono Block Lenses respect the standard 50mm dichroic halogen lamp.
They are fixed on PCB by three legs, and they supply an excellent mechanical strength.
Their most important benefits are:
- High efficiency
- Available in different types of beams
- Useful to replace 50mm dichroic halogen lamp
Applications:
Triple Mono Block Lenses find their applications in indoor and outdoor technical lighting such as: inground luminaries, ground recessed lighting fixture, recessed lights, wall lamps . They are also used to manufacture nautical lighting, diving torches, theatrical lighting.
Six families of lenses cover all kinds of applications: from 19,70mm diameter lenses to 50,00mm diameter triple lenses. Their most typical applications are :
- Indoor & Outdoor Lighting
- Reading Lamps
- Luminaries
- Furniture Lighting
- Signs
- Most applications where uniformity and high intensity over a wide angle are required.
Contact
KHATOD Optoelectronic S.r.l. Via Monfalcone, 41 20092 Cinisello Balsamo (Milan), Italy Phone: +39.02.66.01.36.95 Fax: +39.02.66.01.35.00
E-mail:khatod@khatod.com
Web Site:www.khatod.com