Atman, Croatia's leading AV rental company adds digiLED to its inventory
May 25th, 2007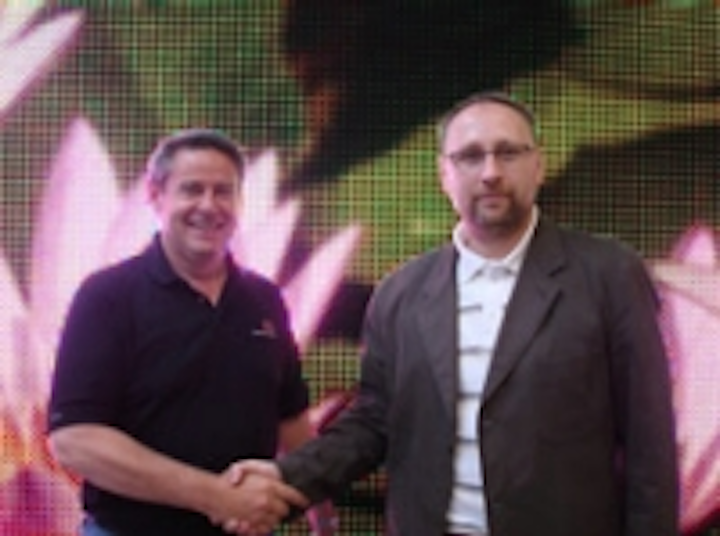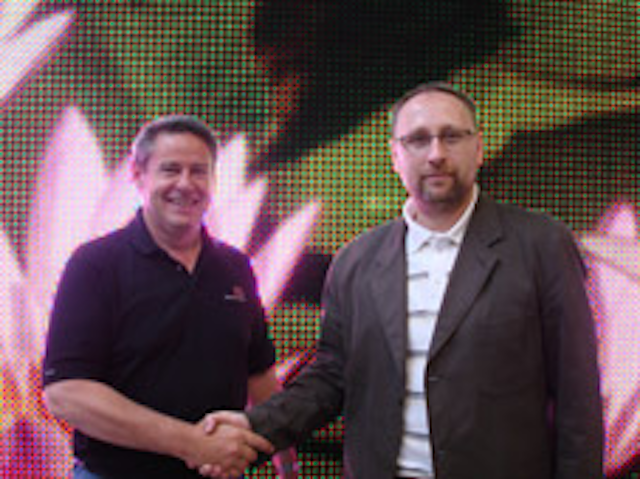 Date Announced: 25 May 2007
Atman d.o.o., Croatia's leading AV rental company, a dominant player in the large scale LED market and a successful Systems Integrator has expanded its LED screen inventory by purchasing digiLED's latest d11R modules, making it the largest owner of LED screens in Croatia.
Screen details
Darko Ljutak, Atman's Managing Director, took delivery of the 130 modules of d11R together with 4 processing systems.
The digiLED d11R fast-rig rental system offers a 22mm physical and 11mm effective pixel pitch and are lightweight at under 60Kg per m2. Individual modules measure 880mm wide x 880mm high x 140mm deep and can be used in configurations as small as 4 x 3 to provides a screen of 3.53m x 2.64m with an effective resolution of 320 x 240 pixels.
Applications and reason for purchase
The digiLED d11R modules will be out in action immediately as Atman has booked events that include political conventions, concerts and music festivals.
Atman's purchase sends out a clear message to customers that they are committed to making the necessary investment to build on their dominant position within the sports, entertainment and corporate sectors.
An excellent price/performance ratio and the belief that the d11R image quality is comparable to major brands were key reasons for Atman purchasing digiLED products. Moreover, in terms of specifications, the effective pixel enables them to make screens of an appropriate resolution using fewer modules.
The modules are lightweight compared to other manufacturers' products, a crucial requirement in the entertainment market where truss and stage weights can be critical.
Customer Quote
"digiLED was an obvious choice; the product is technically excellent and it is supported by some of the best known people in the LED screen business. Together we make ideal partners and the digiLED brand is one for the future".
With this new inventory we will be able to meet the demands of even the biggest events whether they be sporting, entertainment or corporate. No other regional supplier can match our inventory in terms of quality, quantity or value for money," says Darko Ljutak, Managing Director, Atman.
About digiLED
Manufacturers and suppliers of the new digiLED range of LED video screens and scoreboards, the people behind digiLED product range are some of the most experienced in the business. Its highly skilled team have been instrumental in identifying the market needs, sourcing the right product in China, with Asia based experts on the ground to oversee testing and manufacture of the digiLED product range.
The result is digiLED can offer a full range of indoor and outdoor LED screens and technology to suit all applications from football stadiums and concerts to innovative lighting applications for state of the art installations. The product range is based on unrivalled value but incredible quality at very competitive prices.
Contact
digiLED tel: +44(0)20 7381 7840 Atman: www.atman.hr
E-mail:info@digiLED.com
Web Site:www.digiLED.com