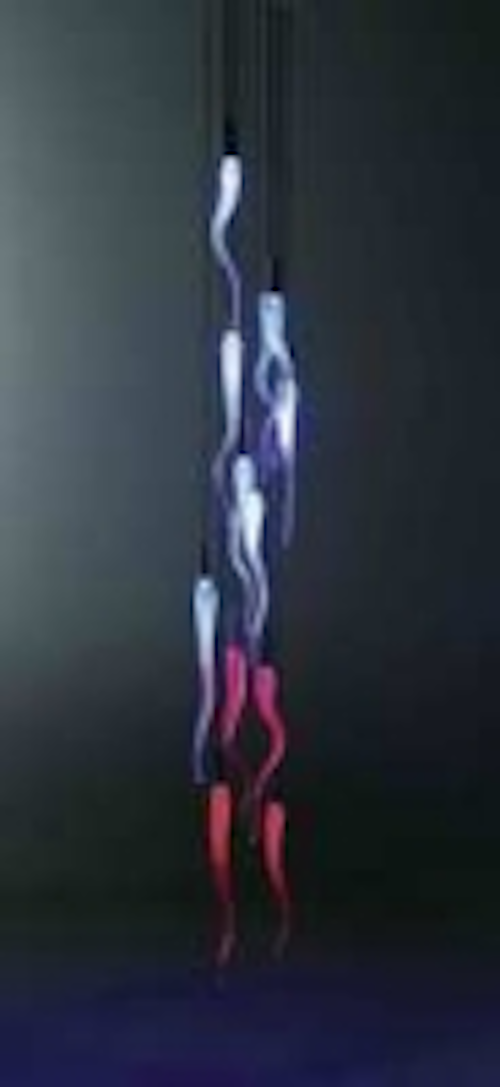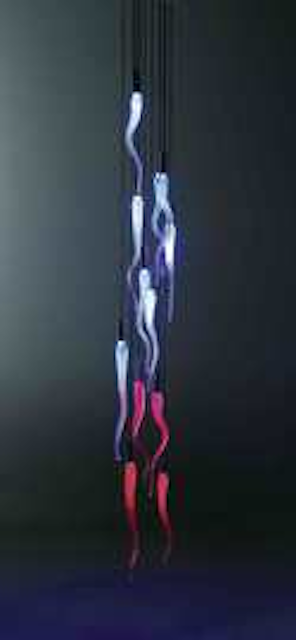 Date Announced: 15 May 2007
This dramatic light feature is taken from a stunning collection of LED Lighting, exclusive to Andy Thornton in the UK. Made with hand-made 24% crystal spikes, the Mica Spike encapsulates fine mica flake fitted to a stainless steel ferrule with an integral superbright 1W LED.
Of interest primarily to the hospitality sector, these eye-catching products have been developed to not only address the rising concern of energy costs, but to provide an innovative, stylish approach to internal lighting applications.
The dynamic partnership with leading lighting manufacturer Litefuzion has put Andy Thornton Ltd at the forefront of ambient and decorative LED lighting, with an extensive design-led contemporary range. It is this collaboration that allows Andy Thornton to work alongside clients' own design teams to offer bespoke LED fittings to meet individual needs and requirements for specialist applications.
With benefits including energy savings, longevity of the LED lamps, greatly reduced heat output, and not forgetting the amazing potential to create spectacular lighting displays, it comes as no surprise that there has already been significant interest in this offering from the hospitality sector. The full, spectacular collection includes LED cubes, tables, mirrors and wall lights.
Contact
To order your copy of the Litefuzion brochure call +44(0)1422 375595 or visit www.andythornton.com
E-mail:lucie.bartle@andythornton.com
Web Site:www.andythornton.com/interior_lighting/products/index.asp/CatID/2/SubCatID/235/name/led-lighting.htm