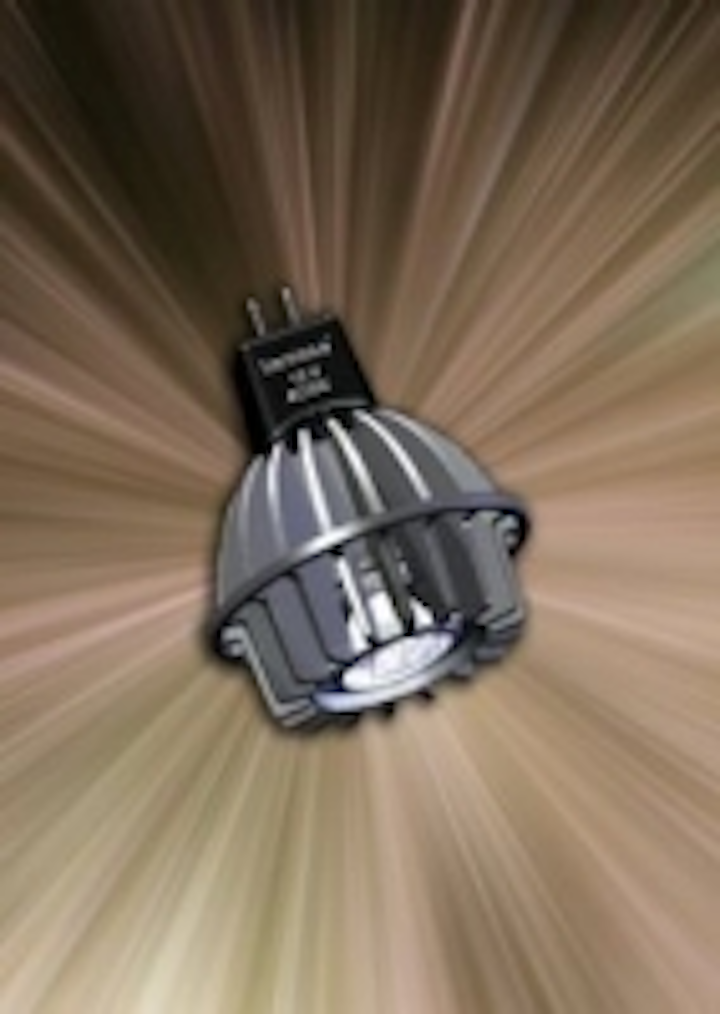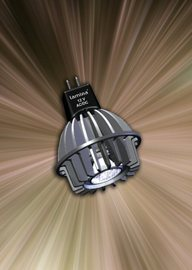 Date Announced: 23 May 2007
-- First UK showing for world's brightest LED light engine
Ulverston, UK. Marl Optosource is using euroLED as the platform for the UK launch of the world's brightest LED light engine, matching the output of a 100W R-2 flood light. Solid state substitutes for MR-16 halogen lamps and an LED solution for signage applications are also new on the stand.
Centrepiece of the Marl Optosource stand will be an LED light engine with outputs as bright as many traditional bulbs used in home, office, retail, commercial and exterior applications everywhere. The new Lamina TitanTurbo(TM) is available in "warm white" and cool "daylight white". The warm white unit matches the light output of the widely used 75-watt halogen PAR-30 and equally popular 100-watt R-20 flood light. Delivering more than 2,000 lumens in daylight white and more than 1,000 lumens in warm white light, these LED light engines offer unsurpassed performance for all general lighting applications.
Also new on the Optosource stand from Lamina is an LED-based replacement lamp for 20-watt MR-16 halogen and comparable compact fluorescent lamps (CFLs). The first of its kind, the Lamina SōL(TM) MR16 LED integrates a high power light source, optical lens and thermal heat sink shell in a traditional MR-16 halogen form-factor. Designed as a direct, ready-to-plug-in retrofit, the SōL fits most existing fixtures, produces as much light as the 20-watt halogen bulb it replaces, but consumes less than 8 watts of electricity.
Optosource is also addressing roadside Vehicle Message Signs (VMS) and other outdoor and indoor signage applications. The new white LEDs have colour temperature, luminous intensity and viewing angle attributes which are ideally suited to these applications. This solution comes from Cotco, one of Asia's leading high brightness LED makers.
About Optosource
Marl Optosource is one of the UK's leading distributors of LED components. Optosource offers privileged access to the product portfolios of the world's leading optoelectronic manufacturers, and can offer a complete one-stop solution to any visible opto electronic component requirement. The new website contains a detailed database on all LED components and accessories including heatsinks, drivers and lenses. Please visit: www.optosource.com.
About Marl
Marl has specialised in the design and manufacture of visible LED indication and illumination components and systems for over 30 years, to customers in the electronic, power generation, defence and telecommunications industries. Its highly trained and experienced team of over 100 design and manufacturing specialists operate from a dedicated technology park in Ulverston, England and stand ready to offer its customers a solution to any requirement. They are able to offer a range of standard products, customised to suit individual projects, or even design a specific component from scratch. Marl is a quality company. It is registered to BSI 2000 standard and is fully RoHS and WEEE compliant.
Contact
Marl International Limited, Marl Business Park, Ulverston, Cumbria. LA12 9BN, UK. Tel: +44 (0)1229 582430 Fax: +44 (0)1229 585155
E-mail:marketing@marl.co.uk
Web Site:www.marl.co.uk