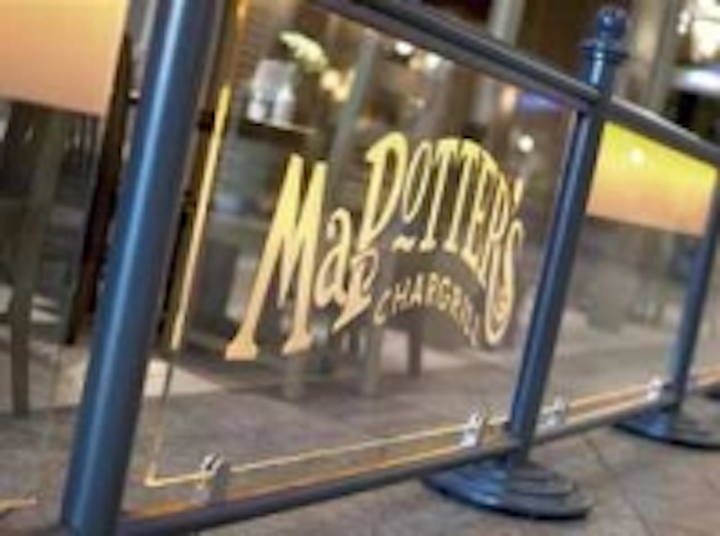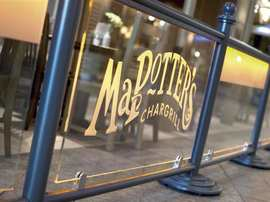 Date Announced: 15 May 2007
This eye-catching illuminated glazed railing system, incorporating the latest LED technology, is attracting hungry shoppers to Ma Potter's Chargrill restaurant in the Trafford Centre, Manchester. Designed and supplied by Andy Thornton Ltd, the railings, which are over 35 metres in length, create a screen between the busy shopping mall and the external dining area of the restaurant.
The railings, which were manufactured in Thornton's workshops, feature LED light modules underneath the top rails which provide illumination through the glass panels. The edge-lit integrated lighting makes the decorative sandblasted 'Ma Potter's' logo really stand out and even features the company's corporate colours. The aluminium posts themselves are lightweight and portable, thus allowing the restaurant staff to move or remove the railings when required.
As well as creating a stunning effect, the LEDs are much cheaper and
eco-friendly to run than conventional light sources, giving up to 85% energy savings. Ma Potter's are delighted with the result and are considering ordering the railing system for other restaurants in the group.
Andy Thornton are equally pleased with the system. They offer standard pieces as well as bespoke products to meet individual requirement.
Contact
For an LED brochure, please call +44(0) 1422 375595 or email marketing@andythornton.com
E-mail:lucie.bartle@andythornton.com
Web Site:www.andythornton.com/interior_lighting/products/index.asp/CatID/2/SubCatID/235/name/led-lighting.htm