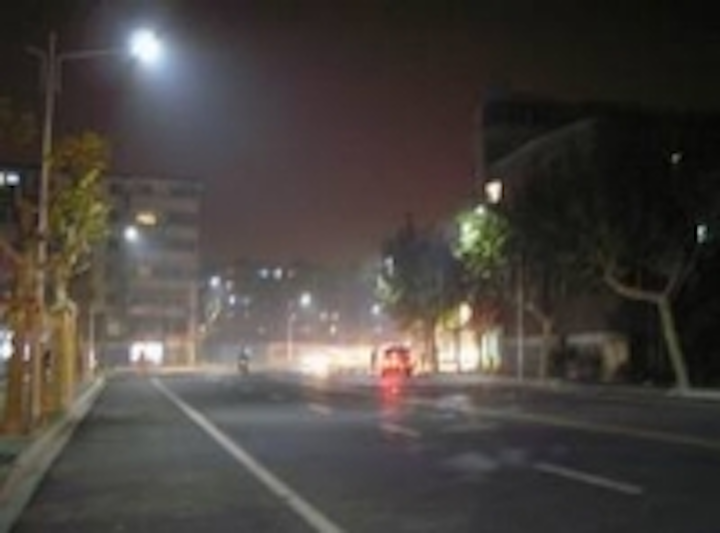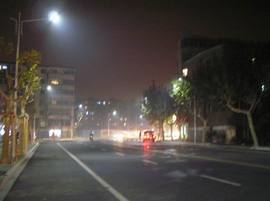 Date Announced: 24 Apr 2007
Manelux Lighting, a China based high power high-power LEDs packaging manufacturer and high power led lighting products manufacturer has launched its new Crusier series led outdoor luminaire 30W to 90W, which is special used for roadway illumination.
The Crusier is claimed to be the breakthrough of the high power led in street lighting application. The Crusier series can be operated with AC input 110-240V, and it is also adaptable for solar system with Manelux CYS intelligent computerized programable solar charging controller.
The 90W Crusier Street light is incoperated with 3 pcs Createopto 30W multi-chip packed high power led, which is capable of providing 5,000 lumens output at 6000K color temperature with 55lm/w efficiency. Aiming at the current roadway lighting market, the Cruiser can offer another 3 options for different options, 3X20W LED, 3X15W LED and 3X10W LED. Crusier also offer customer two differnent color temperature, 6000K white light and 4000K warm white, the 4000K is very close to the HPS color.
The cruiser Series street lamp head are well handled with all issues that will influence the work of the light, electrical, optic, heat.
The penetrated housing design makes the heating sink well exposed to the air so that the heat can be dissipated instantly. Three seperated heat sink are designed with angle for mounting the led, the light can spot to different to different direction, which help the light distribution on the ground evenly. Each power led is drived by one fully sealed constant current driver.
The Cruiser 90W(3X30W LED)is designed to be mounted on 9 meters high, to replace 250W HPS lamp. The Crusier 60W(3X20W)is designed to replace 150W HPS. Till now, the manufacturer also proven its high power led street lights with 90W(3X30W),60W(3X20W), 40W(4X10W)in many projects in China. It is reported that they now finished nearly 10 projects since 2005 with nealy 2,000 unit selling volume. Now all lights performance is good no shut down, no serious lumen degradation.
Besides the 30W to 90W street lights, Manelux also pays attention to the broad market of pathway and pedestrian lights. For this, Manelux think it is better to use solar system with power led light source. Manelux have lots of experience in this feild and also have many successful projects in China.
Besides products for outdoor illumination, Manelux also carrys a wide range of high power bulbs from 1W to 15W, 10W and 15W led recessed downlights, 30W led floodlights and so on.
Manelux is dedicated to serve the industry with high quality, innovative and professional high power led lights.
Contact
Contact: Jackie Cheung Tel: 86 571 8569 5395 Fax: 86 571 5676 5719
E-mail:solar_lamp@hotmail.com
Web Site:www.manelux.com