OLEDs from Osram Opto put your favourite music on display
Apr 5th, 2007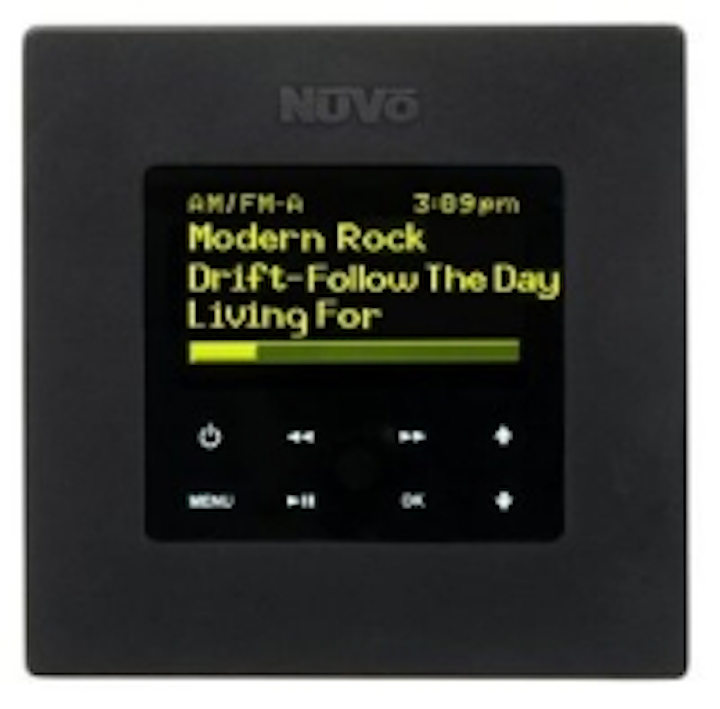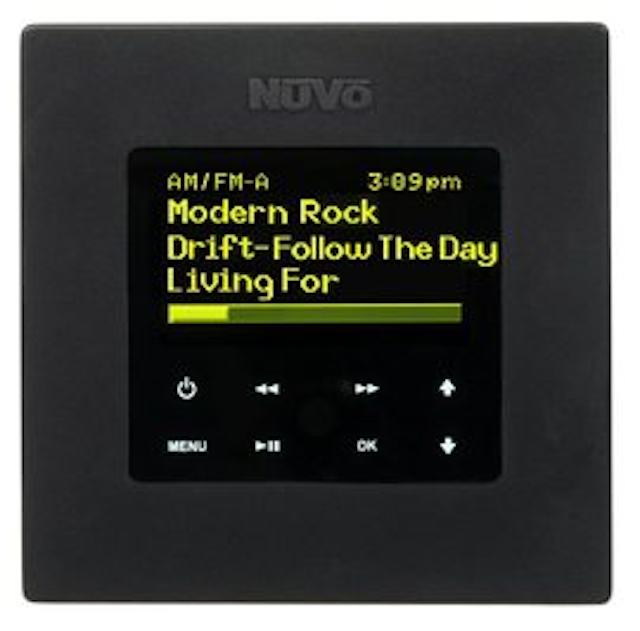 Date Announced: 05 Apr 2007
-- NuVo turns to OLED technology to light up its newest audio controller
When NuVo, the manufacturer of affordable whole-house audio systems, decided to create an in-wall, multi-room home audio controller, they went looking for a unique display that was reliable, bright and clearly visible from any angle.
NuVo chose OSRAM Opto Semiconductors' Pictiva™ OLED technology for its durability and high-contrast features. Additionally, its readability from almost every viewpoint made it the ideal display choice for a music controller.
NuVo is the first company to implement the use of OLEDs in an in-wall controller. The appropriately named "control pad" was demonstrated for the first time at the 2006 CEDIA Expo in September and is setting a new standard for the graphic user interface in home audio controls.
The Pictiva™ OLED provides a vivid 2.7 inch, "best-in-class" graphic user interface (GUI), which offers a bright, high-contrast and attractive display that is readable in a variety of environments including bright daylight conditions.
Another natural by-product of the Pictiva™ OLED's high-contrast light emissions is that the display can be viewed from almost any angle. "The display is extremely bright, making it readable in a variety of settings, even in the sunlight," NuVo president, David Rodarte, said. "Plus you can read the display from very wide angles, up to 180 degrees."
"The use of the Pictiva™ OLED in NuVo's Control Pad is something we are very proud of," John Cramer, product marketing manager, OSRAM Opto Semiconductors, said. "Our OLEDs afford designers the freedom to create displays with high readability. We are happy that NuVo has realized the potential of our OLEDs, and are integrating them into their one-of-a-kind controller."
The display provides up to eight lines of text and allows the user to change the character height to make the text larger or smaller depending on the preferences and needs of the individual. For example, those with weaker eyes may prefer larger text, while others may prefer smaller text, which allows more information to be displayed on the screen at once.
One of the major benefits of an OLED display over the traditional LCD display is that OLEDs do not require a backlight to function. This means that they draw far less power resulting in energy savings for the user.
Pictiva™ OLED displays by OSRAM Opto Semiconductors support both parallel and serial interfaces, and are available in single color (yellow, orange, green, or white) and have 4-bit grayscale capability. Operating half-life is 55,000 hours under ambient conditions for the 2.7-inch 128 x 64.
Through the use of OSRAM Opto Semiconductors' Pictiva™ OLED, NuVo brings music not only to your ears, but to your eyes as well.
Contact
For more information please contact: Kathy Brannigan at 845.223.1950
E-mail:kathy@greystonepartners.net
Web Site:www.pictiva.com