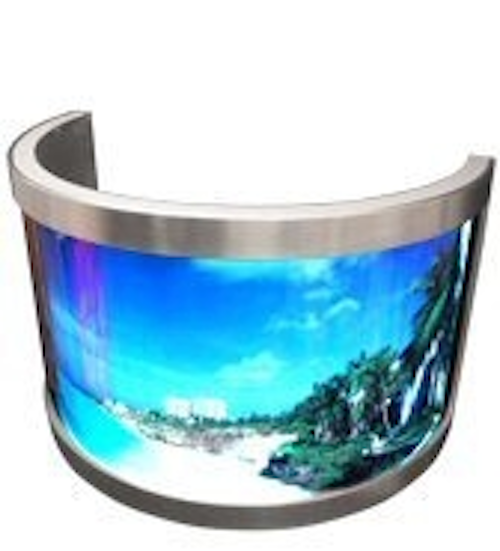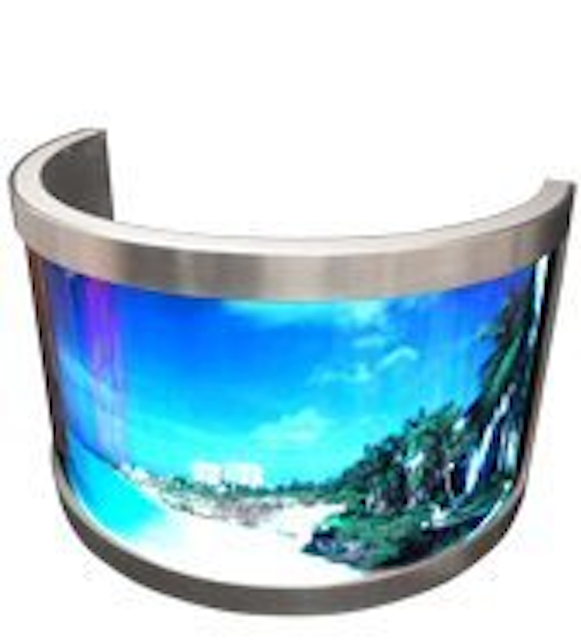 Date Announced: 05 Apr 2007
Carmanah Technologies Corp. has expanded their selection of eye-catching point-of-purchase LED edge-lit sign solutions, incorporating an innovative feature for greater versatility. The EVENLITT LED light panel gives customers the flexibility to change a backlit image within the sign while still benefiting from the use of energy efficient LED illumination.
The LED edge-lit signs are designed to improve brand management and corporate identity, while offering greater durability and lower maintenance costs than neon or fluorescent signs. Carmanah's LED edge-lit signs use an innovative proprietary combination of Ultrabrite LEDs and edge-lighting technology.
Virtually any logo or design can be engraved or etched on an acrylic panel and illuminated with LEDs. The design is bright, crisp and eye-catching, offering almost endless branding options.
The EVENLITT LED light panel is available in curved or flat variations and, at 1 inch thick, is the slimmest light box design on the market. The EVENLITT is available in standard and custom sizes, in single or double-sided design options and aluminium, black or custom finishes.
Curved signs can cover 360 degrees of any column in a retail space and curved or flat signs can be floor or pole mounted. Installation is straightforward using Carmanah's flexible mounting system, and the 12-volt system is easily installed without requiring a professional. It is simple to change the illuminated image using the snap-frame feature and a removable Duratrans.
Carmanah Technologies' proprietary illumination technologies provide more brightness using up to 25% less power than other LED-based illuminated signs. Carmanah is an Energy Star® partner and is committed to commercializing green technology.
The EVENLITT Acrylic Light sheet is also available to other sign makers, offering the brightest acrylic light sheet on the market. Benefits of LED sign products include even, long-lasting illumination, extreme durability and no maintenance costs for approximately 10 years. LED edge-lit signs offer numerous advantages over neon tube alternatives including low capital cost, significantly greater energy efficiency, higher durability and increased design versatility.
For more information on Carmanah's EVENLITT LED sign visit
www.edgelitsigns.com/content/products/evenlit
. For information on Carmanah's other unique LED lighting solutions for point-of-purchase and corporate branding, please visit
www.edgelitsigns.com
.
About Carmanah Technologies Corporation
Carmanah is an award-winning manufacturer specializing in renewable and energy-efficient technology solutions. The company is focused on three technology groups: solar power systems & equipment, solar-powered LEDlighting and LED illuminated signage.
Carmanah is headquartered in Victoria, British Columbia, Canada and hasbranch offices and/or sales representation in 11 cities across Canada, the US and the UK. With more than 250,000 installations worldwide, Carmanah is one of the world's premier suppliers of energy-efficient products.
Contact
David Davies Tel: (250) 382-4332
E-mail:ddavies@carmanah.com
Web Site:www.carmanah.com