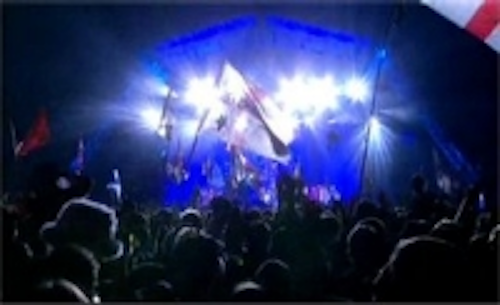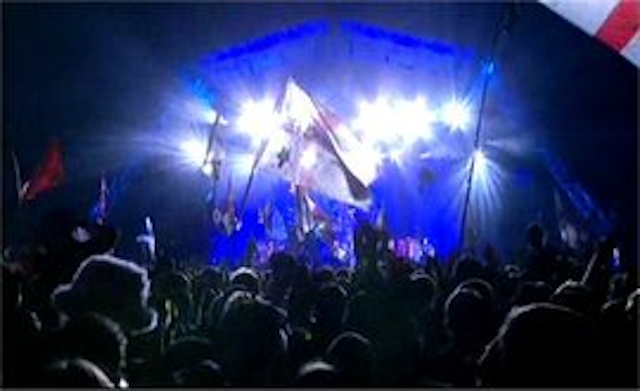 Date Announced: 05 Jul 2007
A little more light shone on this year's Glastonbury festival, courtesy of the new Procolour Comet LED fixtures.
Supplier Neg Earth required a robust colour-changing fixture to illuminate the proscenium arch and internal trusses of the Pyramid stage. The Procolour Comets flew in and took up the challenge.
Kasabian, Kaisers, Killers, Kooks and 'K'omets! During a packed weekend schedule, every visiting LD was given the opportunity to use the Procolour Comets as part of the full choice of assembled world class luminaires and effects. Pretty much all of them took up the offer and none were disappointed.
In particular, The Killers' set on Saturday evening showcased the sheer power of the Pyramid's lighting rig. As the stage became saturated with reds, blues, greens and every shade in between, the Comets ensured that the trusses complimented and contrasted, as required.
Creator of the Pyramid lighting rig, Andy 'Fraggle' Porter, commented on the performance of the Comets: "they worked very well and were certainly punchy enough to achieve the results I was after."
One of the reasons that Neg Earth chose the Comets was due to their in-built weather resistance – an essential factor for Glastonbury.
Every Comet comes complete with its own cable gaiter to raise the total overall waterproofing level to IP64. So, despite being located well within the weather zone out at the front of the Pyramid stage, no extra shielding was required.
After each show, the work of the Comets was still not done; they remained on throughout the night to allow work to continue.
Neg Earth's Dave Ridgway recognised the contribution made by the Comets during the weekend festival and added: "they were very bright and I shall be using them on future projects."
The Procolour Comets have proved their quality, power and reliability at Glastonbury. Offering a wide variety of possible applications: from permanent installation to touring, from truss toning to wash lighting, indoors or outside; the reliable and easy to use Procolour Comets are equipped to excel.
Contact
Horton Engineering
E-mail:tony@hortonengineering.com
Web Site:www.procolour.co.uk