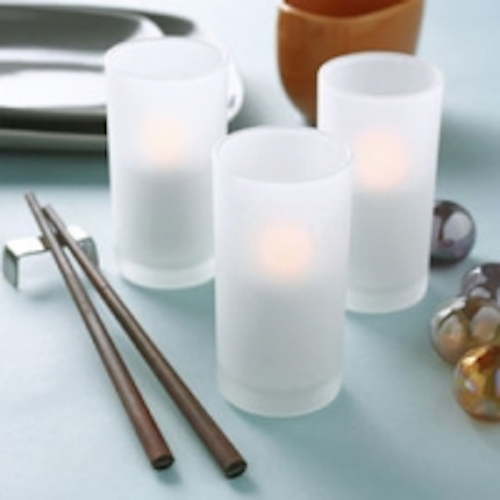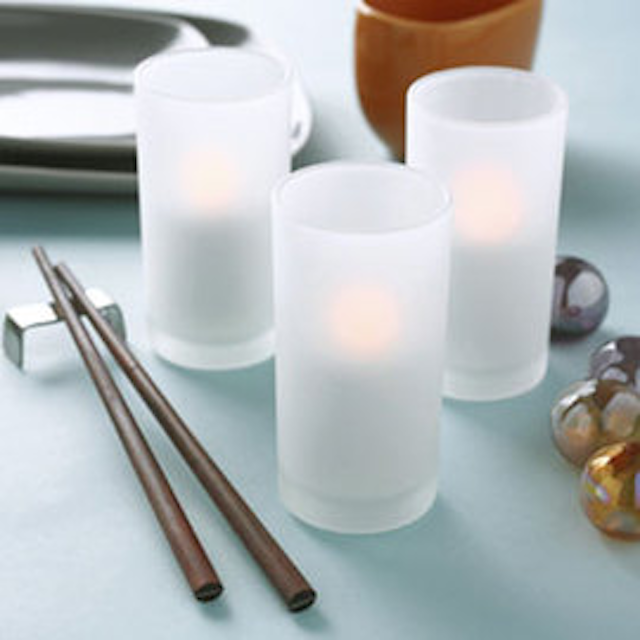 Date Announced: 10 Jul 2007
smart candle® is a revolution in lighting. Suitable for indoor and outdoor use, smart candle® uses intelligent electronics and LEDs to generate a natural, random flickering light. Ideal for use in restaurants and bars, smart candle® has all the atmospheric benefits of real candles but is cleaner, safer and more reliable.
The same size as a standard tea light candle, the smart candle® glows for between 12-14 hours from each 8 hour charge. The cost-effective candles can be recharged over 500 times and provide up to 100,000 hours of long-lasting LED. The smart candle® unit comes with 12 candles, 12 stylish frosted glass holders, a power adaptor and charging base.
Part of the smart candle® range is the incredibly realistic silicone wax candle. With all the advantages of a real flame, this attractive and convenient light lasts up to 2500 hours when used with alkaline batteries and, unlike the real thing, will never melt or burn down.
For more information on these exciting products, and to view the 4,000 additional products tailored towards the Hospitality Industry, contact Andy Thornton today on 01422 375595. Alternatively visit www.andythornton.com and download the new Catalogue 16 now.
Contact
Tel. +44 1422 375595
E-mail:marketing@andythornton.com
Web Site:www.andythornton.com