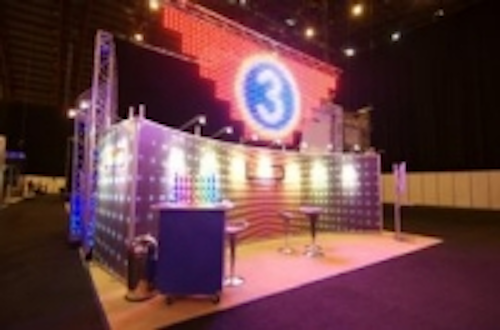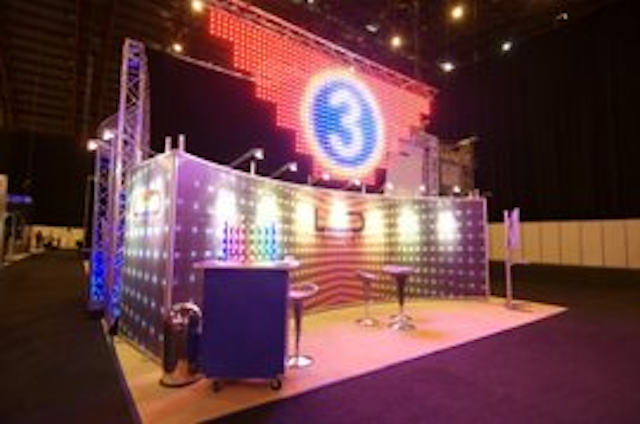 Date Announced: 04 Oct 2007
TARMLED 4x4 video tiles come equipped with 3-in-1, 3 watt, SMD-LEDs designed for indoor and outdoor use, and deliver outstanding quality video images, even in direct sunlight.
Their highly transparent (82%), lightweight, modular, aluminum, grid structures can be assembled into various configurations, such as cylindrical shells or wavy surfaces.
Individual tiles are interconnected via daisy-chaining involving just a single cable that transmits both the necessary drive power and electronic control signals.
Thanks to their low wind distortions and viewing angle of 140° x 140°, they represent top-quality LED modules for high-end applications, designed and made in Germany.
TARMLED 4x4 video tiles and their interconnections are fully IP65 compliant, thanks to their passive cooling system. They are self-contained units, i.e., incorporate all of the electronics need for their operation, measure just 418 mm x 418 mm, have a pixel pitch of 100 mm, and weigh just 13 kg (28.8 lb.) per square meter. Video signals may be provided either via a LAN or in the form of DVI signals.
Contact
Ralf Lottig, Managing Director tarm Showlaser GmbH Bochum, Germany tel. +49 234 579 37 10
E-mail:rl@tarmled.de
Web Site:www.tarmled.de