Sunday Night is Lighthouse Night
Oct 9th, 2007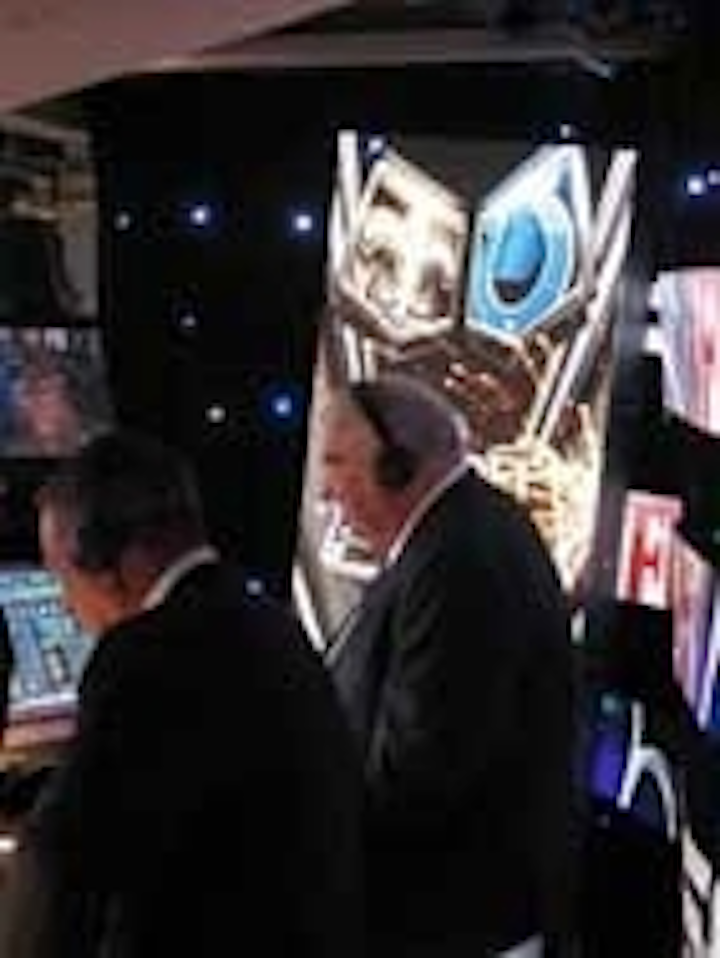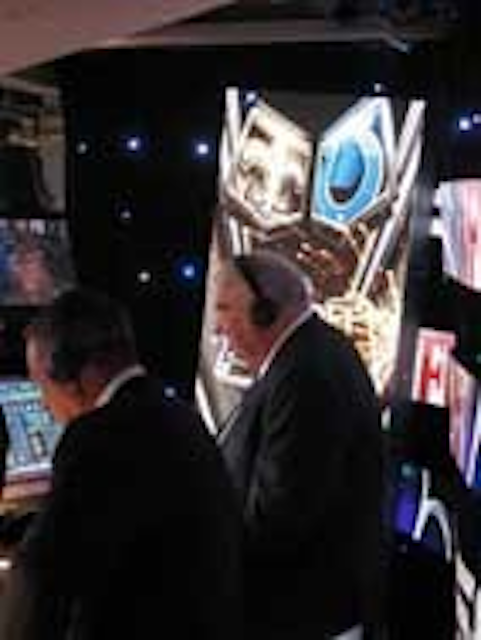 Date Announced: 09 Oct 2007
Having been used to great effect earlier this year on the National Football League's (NFL) Superbowl trophy, Lighthouse Technologies' ultra fine resolution R4 4mm LED screen is being used for broadcasting Sunday Night Football on NBC at 8pm every Sunday this fall.
Hosted by Al Michaels giving play-by-play commentary and John Madden as the color announcer, the show broadcasts Sunday night's primetime games.
New York-based full service production company AG Light and Sound Inc is responsible for the installation and operation of the screen, which measures 2.10 feet wide x 6.30 feet high (0.64m x 1.92m), and is positioned at the rear of the onsite broadcast booth.
An XClyps video playback system from Chyron supplies the video feed from NBC's mobile production studio. The system is composed of an HD background loop with a live feed of scores and HD-SDI input. This data is then fed through a Lighthouse LIP-KX Interface Processor to the screen.
"We decided on the Lighthouse R4 screen because of its very fine resolution," says AG Light and Sound Production Manager, James Watral. "It's ideal for this type of 'close up' televised application. We also have full support from Lighthouse Technologies on every project we work on, which has been invaluable."
"We are finding an increasing amount of interest in 4mm LED screen within the US broadcast industry," adds Joe Lapchick, Lighthouse Sales Manager, Eastern US Region. "The fine pixel pitch and quiet operation of the fanless design make it ideal for these environments. AG Light and Sound has full confidence in this product and is now using it on very exciting high profile projects, not least of which is the NFL, and we are proud to be associated with it."
Contact
Sarah James Gasoline Media Limited Tel: +44 1372 471472
E-mail:info@gasolinemedia.com
Web Site:www.lighthouse-tech.com