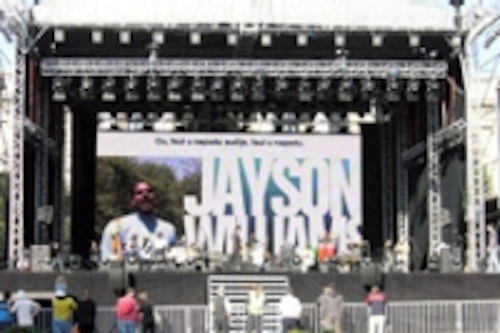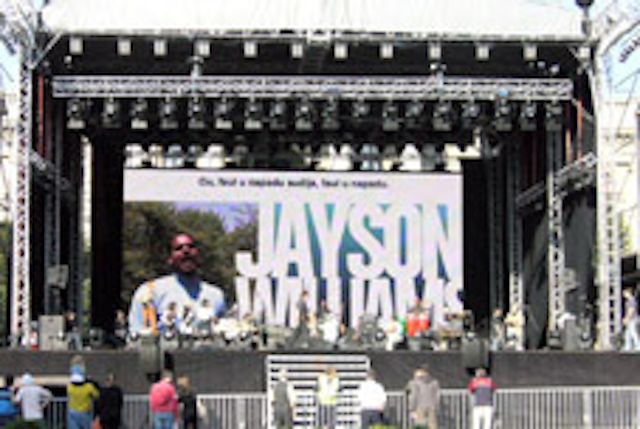 Date Announced: 04 Oct 2007
NBA stars, friends, teammates, coaches and adoring fans, all gathered at a farewell concert held in Vlade Divac's honour, marking his retirement from basketball.
A giant digiLED d11R screen, supplied and installed by Atman, Croatia's leading AV rental company, was the perfect backdrop for the celebrations.
The three-day celebrations began on Friday, September 21, with the "All Stars Party". Divac's farewell ceremony was attended by former national team representatives, his NBA co-players and former coaches. On the Saturday, children were rewarded with a unique thrill to play with major NBA stars in the streets of Belgrade.
On the evening of the 22nd, a carnival in Belgrade's Kalemegadan fortress was followed by a free concert, outside Serbia's National Parliament building.
The giant digiLED screen, supplied and installed by Atman, Croatia's leading AV company, featured performances from both international and regional artists, all celebrating Divac's career and contribution to international basketball.
Furthermore, a short movie in which several of Divac's friends and colleagues, including NBA stars Kareem Abdul-Jabbar, Magic Johnson, Bobby Jackson, Yao Ming, coach Phil Jackson, rapper Snoop Dog, Red Hot Chili Peppers, actor Billy Crystal and many others, praising his efforts and career was show on the huge screen.
A total of 128 modules created a giant 99.12m² screen. Measuring 14.08m high x 7.04 m wide, the 16 x 8 module configuration dominated the historic square in Belgrade.
The d11R fast-rig modules made installation and de-rig an easy task for the one day event. The modules are lightweight compared to other manufacturers' products, a crucial requirement in the entertainment market where truss and stage weights can be critical.
"We were very delighted and proud to be involved in this spectacular event. The giant digiLED d11R screen was a perfect back drop for the free concert which ended three days of celebrations."
Darko Ljutak, Managing Director, Atman.
Contact
darko@atman.hr www.atman.hr
E-mail:info@digiLED.com
Web Site:www.digiLED.com