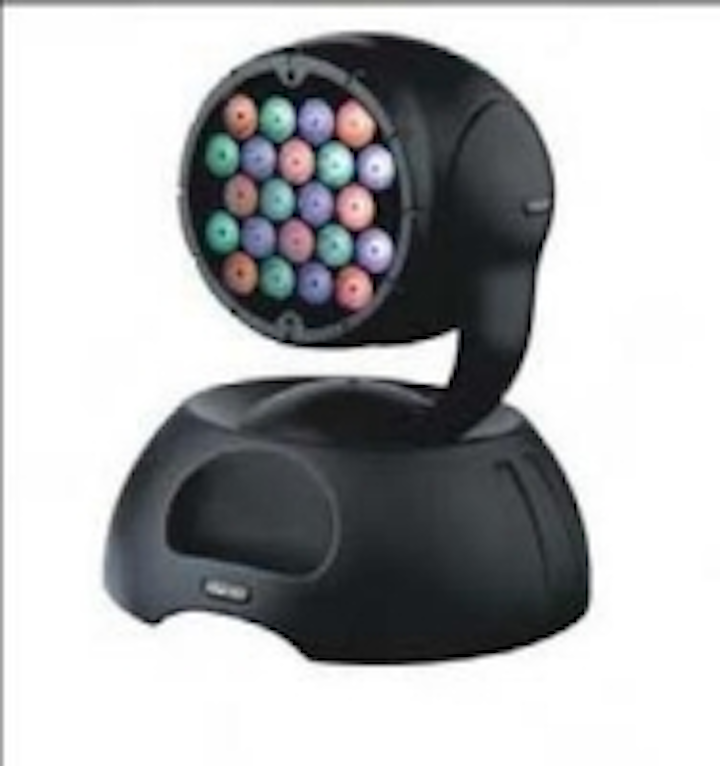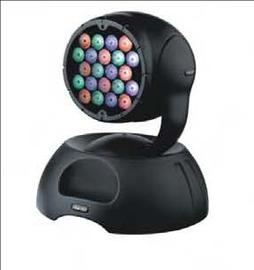 Date Announced: 18 Oct 2007
Hertfordshire-based Fine Art Professional (UK) Ltd – newly-formed supplier of professional moving head luminaire technology – made its UK company debut at this year's PLASA Show. The complete Fine Art UK product range was available for demonstration on stand and provoked plenty of interest.
Fine Art UK MD, Robert Owen, commented, "The PLASA Show provided a great introduction for the company into the UK and to many potential customers across Europe. There was a lot of interest in the Fine Art products and the real value they offer. After the understanding that this is not just 'another' moving head, comes the realisation that every installation and event can truly benefit from the Fine Art range. We've made some great contacts in just four days!"
Broadly, the Fine Art product range is comprised of high output moving head luminaires featuring near silent operation, aligning them perfectly to the operational needs of touring, theatre and retail markets. The range offers profile and wash versions at each power/output level – 700W, 400W & 250W – and has been designed with aesthetic appeal in mind, and modularity of internal components as a core principle. A range of extremely bright moving head LEDs completes the current product portfolio.
The company complements the supply of quality products at a cost effective price, with a unique commitment to service for its valued customers. The 'next-day parts delivery guarantee', is unrivalled in this market area. If, for any reason the part cannot be delivered, a loan fixture is supplied within the original timeframe, until the part is available.
Robert Owen confirms, "We've built Fine Art on solid principles such as reliable products and ultimate service to valued customers. As a young company, we realised that we'd need to offer our customers 'a bit extra' in terms of our guarantee and the well stocked parts department, but customers will seldom ever need to use it. It's a customer service and a reassurance until the name of Fine Art becomes synonymous with quality, and for that we'll let the fixtures do the talking!"
The Fine Series of LED Moving Heads
Leading from the front of the LED moving head range is the Fine 336 DM. This 36 LED head utilises 3-Watt LEDs to output at brightness levels far beyond that expected of current generation LED fixtures. Other features include, Strobing function up to 8Hz, 16-bit resolution pan and tilt, at 540° & 280° respectively, 8 internal programs via DMX control and an impressive 50,000-hour service life. Further information can be found in the attached product specification sheet.
The Fine Series of Traditional Moving Head Luminaires
The series features 700W and 400W luminaires in profile and wash versions, each with highly efficient electronic ballasts. All benefit from the strong efficiency of OSRAM HTI short-arc lamps, coupled with a multi-coated reflector, all manufactured by Italian optical specialists, ODL.
The Fine 700 Profile, in addition to both Wash versions, take advantage of unique, dual-flag CMY colour mixing in varying degrees to generate any colour in the visible spectrum. In addition to the high powered fixtures, a smaller 250W profile and wash fixture is also available. For a full description of each model's features, please see the attached product specification sheets.
Contact
Rob Owen Fine Art Professional (UK) Ltd Tel: +44 (0)1992 700 584
E-mail:r.owen@fineartpro.co.uk
Web Site:www.fineartpro.co.uk