Reuters Singapore displays breaking news on Barco outdoor LED screen
Dec 3rd, 2007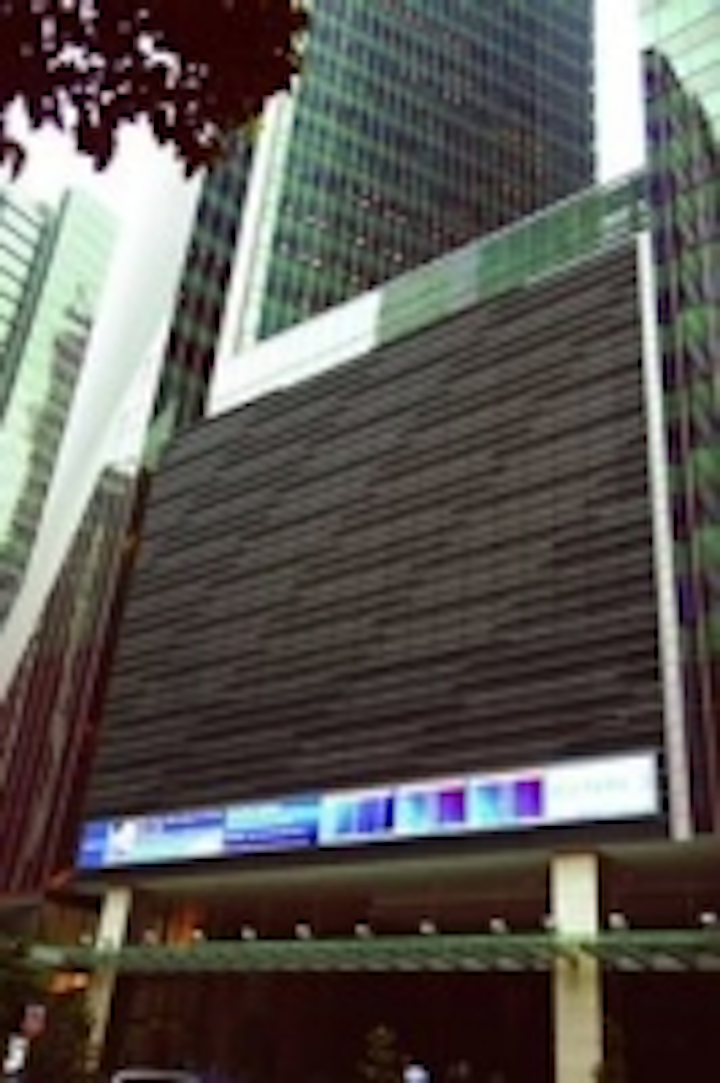 Date Announced: 03 Dec 2007
SINGAPORE -- Barco, a world leader in professional display and visualization solutions, has installed a 31x2m full color display outside Reuters Singapore office at One Raffles Quay. The large screen showcases 24-hour breaking world and local news to passersby in the country's central business and financial district, and features an electronic ticker with global stock market and currency quotes.
"This display enables us to showcase Reuters content to thousands of people every day working in or passing through Singapore's financial district," said Eddie Haddad, Reuters ASEAN MD. "It has already had a dramatic impact, with many clients and tenants commenting favorably on the display."
The custom-fit, 185 trillion color OLite 612 screen was selected for its impressive image quality, weatherproof IP65 rating and sharp viewing angle capability.
"We are very pleased to have provided a working solution for a company as internationally respected as Reuters," said Jacques Bertrand, President Barco Asia Pacific. "Meeting the stringent technical specifications of a leading international financial information company underscores our technical expertise and our commitment to customers who trust us with their brands."
Based on demand from tenants, several Reuters Infopoint screens have been installed in the building's elevators and lift lobbies, providing 24-hour news service and financial data indoors. The major display media have become valued fixtures within the local business community.
About Barco
Barco, a global technology company, designs and develops visualization products for a variety of selected professional markets. Barco has its own facilities for Sales & Marketing, Customer Support, R&D and Manufacturing in Europe, North America and Asia Pacific.
Barco (Euronext Brussels: BAR) is active in more than 90 countries with about 3800 employees worldwide. Barco posted sales of euro 751 million in 2006.
Contact
Iris Lin Marketing Director China Barco Media China Phone: +8610 80101166-1201
E-mail:iris.lin@barco.com
Web Site:www.barco.com