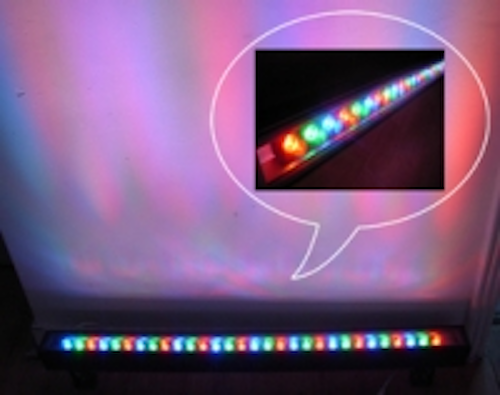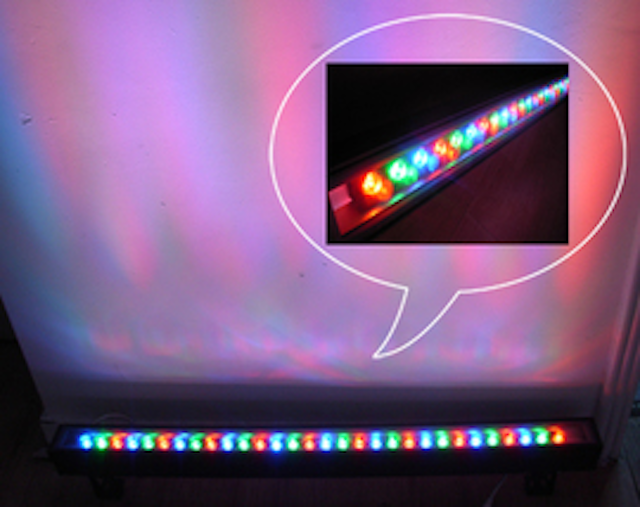 Date Announced: 06 Dec 2007
ATG Electronics® Smart™ X30T RGB LED Wall Washer is ideal for indoor decorative lighting. It is the perfect solution for dynamic illumination of the walls in your homes, hotels, clubs, mansions, theaters, casinos, shopping centers etc.
Smart™ X30T comes with two control methods: self-control and DMX control. Under self-control, the X30T RGB LED wall washer will work under the pre-programmed lighting effect; while under DMX control, it will be compatible with most DMX512 console to meet lighting designers' specific lighting-effect requirements.
Features & Benefits:
-With the dimension of L1000 * W76 * H163 (mm), it can achieve a wide area illumination;
-Emit higher brightness at lower cost with 30pcs of ultra bright LEDs (1 W);
-Each Red, Green, Blue LED has a 256 color depth and can provide a total amount of 16,777,216 different colors;
-With mounting gears and rotating for your easy installation and removal;
-Ease of directing the light to the right spot with 180° rotary angle;
-RGB color-changing modes controlled by our DMX controller to get fancy performance;
-Indoor use, applicable for dry environment;
-Long life span of over 50,000 hours with high quality LEDs.
About ATG Electronics Inc
ATG Electronics, Inc., established in 1999, has been dedicated to design, produce, distribute and license lighting emitting diode (LED) controllable digital decoration and illumination lighting systems.
Contact
ATG Electronics Inc. ---Light your world, color your life. International Sales Department Tel: +86-21-58355963 Fax: +86-21-58355965
E-mail:sales@atgelectronics.com
Web Site:www.atgelectronics.com