TerraLUX Inc. announces world's brightest LED flashlight upgrade
Dec 12th, 2007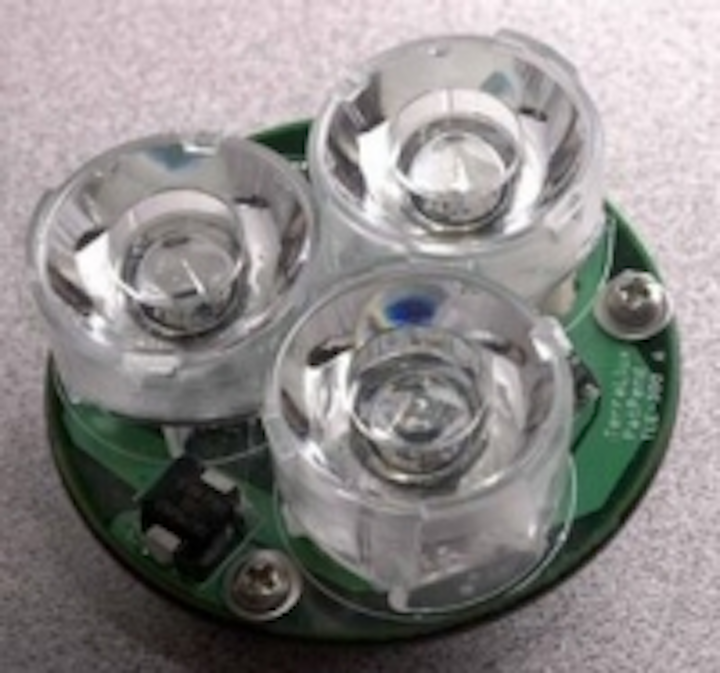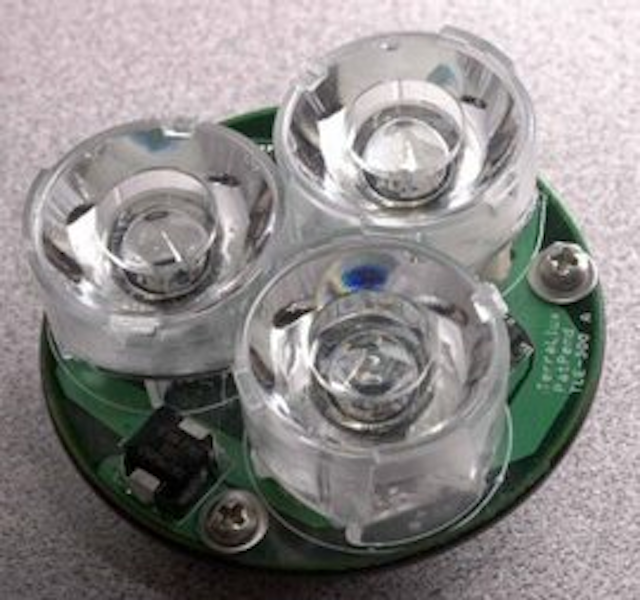 Date Announced: 12 Dec 2007
Boulder, CO -– TerraLUX® announced today a 600 Lumen LED light bulb upgrade which replaces the standard incandescent bulb in Maglite® D cell flashlights.*
The TLE-300 upgrade fits into and converts a Maglite® flashlight with 4, 5 or 6 D cell batteries into the brightest LED flashlight available, setting a new performance milestone in flashlight brightness.
TerraLUX uses three of the latest Luxeon® K2 "flip chip" high powered super bright LEDs to make this performance possible. The light output of the TLE-300 is greater than a conventional 50 Watt MR-16 halogen light bulb. The product will be available to upgrade other flashlight manufacturer's products in the near future.
"Now that a Maglite® owner can upgrade his or her flashlight with the affordable TLE-300, there is no need to spend hundreds of dollars on high-end, so called tactical flashlights," said Carl Kalin, VP of Marketing and Sales at TerraLUX.
"Anyone can upgrade their inexpensive, high-quality Mag Instruments product and enjoy an extraordinary, bright, portable, energy saving product unlike anything that has come before."
The TLE-300 is the first price-performance breakthrough in a series of LED light engines to be offered by TerraLUX now and in 2008 which are covered by recent patents issued to TerraLUX.
This product is available immediately at authorized TerraLUX online resellers listed at www.TerraLUXCorp.com/resellers/links.htm
TerraLUX designs and manufactures TerraLUX LED Light Engines® to serve a variety of applications ranging from upgrading Maglite® flashlights to surgical instruments like laryngoscopes and dental headlamps. These improvements replace existing incandescent bulbs with very high efficiency, maintenance-free, pure white light. Markets currently serviced by TerraLUX LED light engines include industrial, medical, dental, automotive and hardware.
Note:
Advertisers frequently refer to candlepower (as in 1 million candle power light!). However, candlepower is a nearly meaningless measure of the brightness of a small spot of light, not the total light output. Even a single candle, focused to a tiny spot can achieve an outrageously high candlepower number. In contrast, lumens is a measure of total light output usable by the human eye. TerraLUX prefers to rate its products in lumens, rather than candlepower or the usual Watts referred to for incandescent bulbs. The later is only a measure of energy consumed, not light given off.
* Disclaimer:
Terralux is not affiliated with Mag Instruments which owns its trademark and copyrighted designs. Mag Instruments® trademark(s) are used here only to identify the flashlight that the TerraLUX LED light bulb replacement is intended to work in. TerraLUX products are not endorsed by Mag Instruments. Using TerraLUX products in a Mag Instruments flashlight may void the warranty.
About TerraLUX, Inc.
TerraLUX, Inc. (1501 Lee Hill Drive, Boulder, CO 80304) designs, patents, manufactures and distributes LED and related technology in a variety of OEM, industrial and consumer markets where leading edge price performance is critical.
Contact
For additional information on TerraLUX, contact Carl Kalin, VP Sales and Marketing on 1-866-498-1564
E-mail:ckalin@terraluxcorp.com
Web Site:www.TerraLUXCorp.com