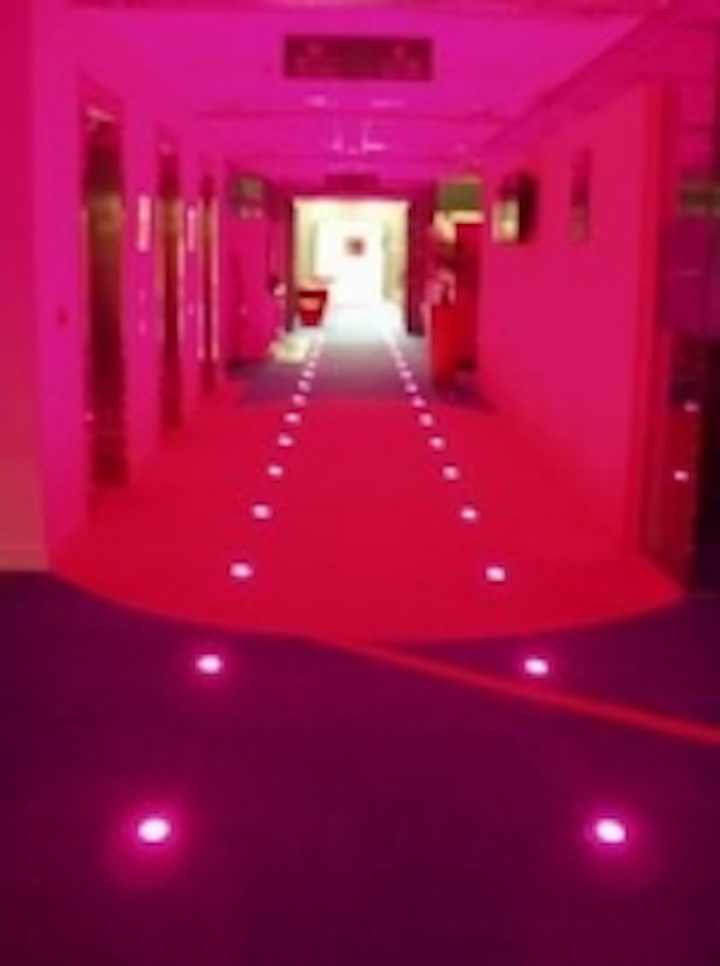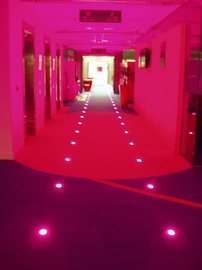 Date Announced: 13 Dec 2007
-- LUXEON(r) Rebel inspires innovative product by combining the smallest form factor power LED with leading light output, efficacy and value.
San Jose, CA - A number of groundbreaking power LED lighting designs that have been made possible by the miniature package size and high output per mm2 of the LUXEON Rebel LED from Philips Lumileds are set to hit the market in the coming weeks.
Each of the new lighting designs includes features that were never possible before because previous generations of power LEDs had too large a footprint. From high-power outdoor display screens to small residential luminaires, the products demonstrate that LUXEON Rebel extends the range of applications in which power LEDs are the best choice.
The LUXEON Rebel LED is just 3mm x 4.5mm, with a footprint 75% smaller than other surface-mount power LEDs. Its light output and efficacy performance make it the clear leader in lumens/mm2, lumens/Watt and lumens/dollar.
Pixels with power
The high output from this miniature power package is the feature that has enabled innovative designs from Chromatica and IST. For instance, Chromatica (www.chromatica-led.com) is using LUXEON Rebel devices in a new tri-color (RGB) module for applications such as colour-changing architectural lighting. The large package sizes of other power LEDs prevent the close mounting necessary to achieve effective colour mixing at a usable focal length. LUXEON Rebel LEDs allow much closer packing, which increases light density and maximizes light output in the smallest possible area. Prior to LUXEON Rebel, close packing of red, green and blue LEDs required the use of low-power LEDs, which give a relatively feeble light output. Optical engineering and colour mixing are simpler and potentially less costly because of the smaller optical system enabled by LUXEON Rebel.
Likewise, in Chromatica's road traffic signs the LUXEON Rebel's reduced dimensions enabled compliance with strict standards for uniformity and brightness. "The 3mm x 4.5mm footprint and high light output [of the LUXEON Rebel] were critical to this design," explained Kevin Clark, director at Chromatica. "Precise board mounting was the key to meeting our specification, and in particular the strict uniformity standards imposed on road signs."
Efficacy and value
Another lighting module capitalising on the LUXEON Rebel's performance and reliability is IST's (www.istl.com) design for a CFL (Compact Fluorescent Light) replacement. Targeting the highly-competitive interior lighting market meant that IST's requirements were demanding. "CFL replacements fit a 160mm fixture, and must be produced with aggressive pricing while exceeding the requirements of energy regulations," explained Matt Fitzpatrick, director at IST. "With LUXEON Rebel, we have a powerful LED that meets our efficacy and financial requirements, and that can also be densely placed to fit a compact form factor. Our SCILS (Scattering Cold Illuminating Light Source) downlighter uses a patented technique to evenly disperse this light and make full use of the LED light output."
LUXEON Rebel power LEDS are available in neutral-white and cool-white colour temperatures in addition to standard InGaN and AlInGaP colors and provide the most complete colour palette for lighting designers and specifiers. No other power LEDs combine the light output, small size and reliability of LUXEON Rebel in a low-cost package making it the clear value leader in the market. LUXEON Rebel LEDs are available in versions delivering minimum flux levels of 70, 80, 90 and 100 lumens. For more information about LUXEON Rebel LEDs, visit www.philipslumileds.com or www.futurelightingsolutions.com.
Availability
LUXEON Rebel is available worldwide from Future Lighting Solutions, a division of Future Electronics (www.futureelectronics.com) for immediate delivery. In addition to the stocking of product, Certified Solutions Partners in the LUXEON Lighting Network have developed optics for LUXEON Rebel. The datasheet, reliability documentation and assembly guides are available today from the Philips Lumileds web site, www.philipslumileds.com.
About Philips Lumileds Lighting Company
Philips Lumileds Lighting Company pioneered power LED technology and is the world's leading provider of power LEDs for everyday lighting applications. The company's recent records for light output, efficacy and thermal management are direct results of the ongoing commitment to advancing solid-state lighting technology and enabling lighting solutions that are more environmentally friendly, help reduce CO2 emissions and reduce the need for power plant expansion. Philips Lumileds' LUXEON LEDs are enabling never before possible applications in the automotive, camera flash, display, general lighting, and signage markets. More information about the company's products and technologies can be found at www.philipslumileds.com.
About Royal Philips Electronics
Royal Philips Electronics of the Netherlands (NYSE: PHG, AEX: PHI) is a global leader in healthcare, lifestyle and technology, delivering products, services and solutions through the brand promise of "sense and simplicity". Headquartered in The Netherlands, Philips employs approximately 125,800 employees in more than 60 countries worldwide. With sales of EUR 27 billion in 2006, the company is a market leader in medical diagnostic imaging and patient monitoring systems, energy efficient lighting solutions, personal care and home appliances, as well as consumer electronics. News from Philips is located at www.philips.com/newscenter.
Contact
Steve Landau, Director of Marketing Communications Philips Lumileds Lighting Company +1 408 964 2695
E-mail:steve.landau@philips.com
Web Site:www.philips.com