Forge Europa launches Visible Solutions
Dec 6th, 2007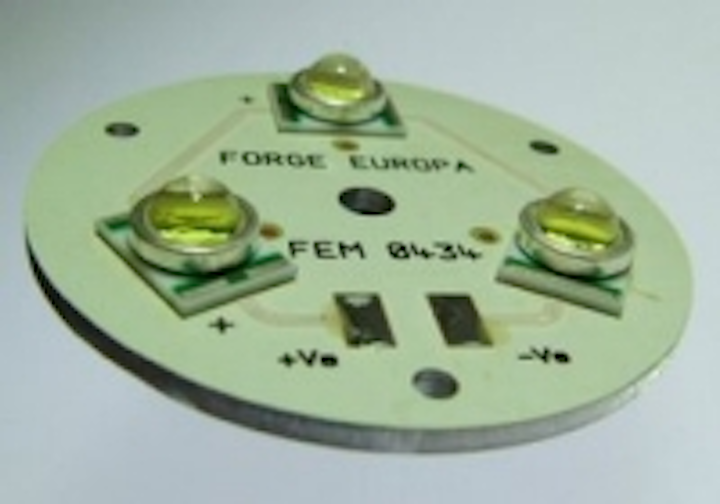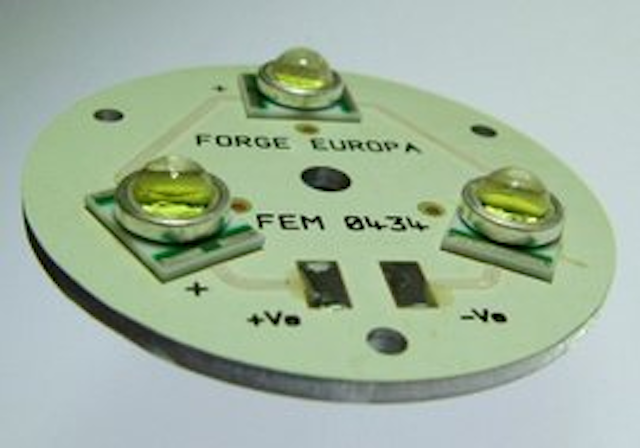 Date Announced: 06 Dec 2007
Building on 14 years of LED design and manufacturing expertise, Forge Europa is delighted to introduce VISIBLE SOLUTIONS – the complete solution to your solid state lighting needs.
Visible Solutions combines Forge Europa's vast knowledge and expertise in the design, development and manufacture of LED components with the very latest PCB technology, thermal design, heat sinks, LED drivers and secondary optics to offer OEMs technically superior LED assemblies.
Our lighting and illumination solutions are not only designed for purpose but thanks to one of the most sophisticated LED test laboratories in the UK, custom designs are proved and tested to the highest standards to ensure that electrical, optical and thermal characteristics are exactly to specification and perform correctly within the final application.
Forge Europa can now offer everything from highly reliable standard and bespoke LED components through to high power LEDs and complete solid state lighting sub-assemblies. Our unique prototyping facility often allows us to move from initial concept to working sample within a matter of a few short days, a service unique to the industry.
Visible Solutions is a member of the
Cree Solutions Providers
network.
Contact
Forge Europa – Visible Solutions Ulverston, Cumbria, UK Tel: 01229 580000 Fax: 01229 586890
E-mail:sales@forge-europa.co.uk
Web Site:www.visible-solutions.co.uk