Tryka adds splash of colour to Beacon South Quarter
Dec 13th, 2007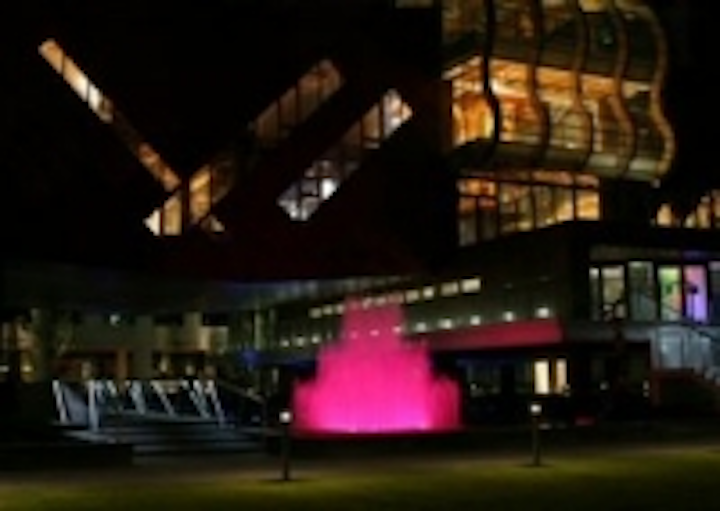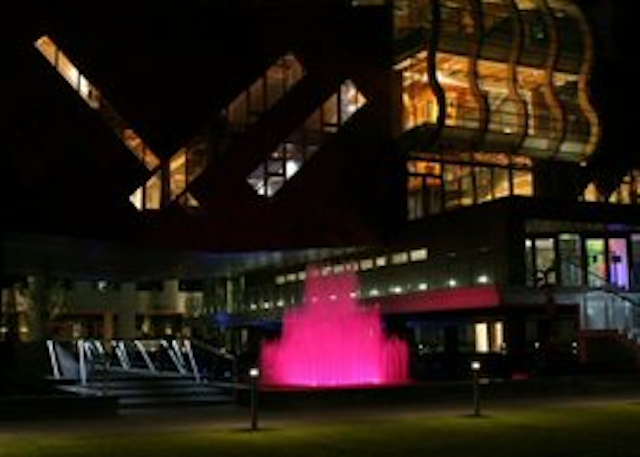 Date Announced: 13 Dec 2007
Beacon South Quarter – situated in Dublin's southside – incorporates upmarket retail outlets, luxurious apartments, leisure facilities and Ireland's first children's Museum, Imaginosity.
Situated next to the museum, the water feature brings a splash of colour to the exclusive surroundings. Conceived by Fountains Direct Limited, the fountain consists of directional jet arrays built as three squares (one inside the other), with water jets reaching up to 3 metres in height.
Each square is programmed via a computer to produce water jet sequences of different heights at set times.
The concept that Fountains Direct designed consisted of a number of lighting fixtures which run parallel to the jet arrays, allowing unlimited colour mixing. As there were no systems available which could achieve this whilst submerged in water, a new scheme had to be purposely designed to their specifications.
One 2 Company were appointed with providing the lighting solution and created a custom-built marine grade stainless steel channelling system running along each square, containing a total of 108 Tryka RGB K2 LED boards, each fitted with 6º optics to deliver a narrow and high beam of intense colour-changing light. The system was then resin filled to make it waterproof.
Seven Tryka IDS-4s rack mount provide control, with a remote DMX unit pre-programmed to trigger different colours and scenes, whilst simultaneously synchronising the lighting with the water jets.
One 2 Company's Joint Director Drew Kirkland enthuses: "Tryka was the only company able to supply the LED products required for this bespoke installation. The visual effect and variety and intensity of colours has a truly stunning visual impact."
All pictures © Fountains Direct Ltd
Contact
Tryka L.E.D. Ltd Tel +44 (0)1763 260666 Fax +44 (0)1763 260700
E-mail:sabrina@tryka.co.uk
Web Site:www.tryka.co.uk