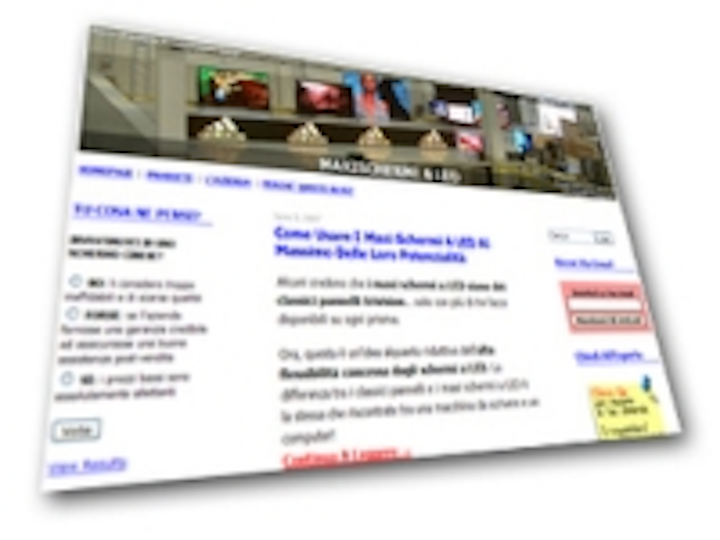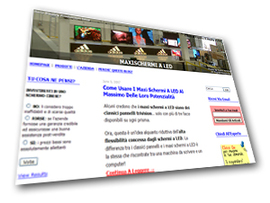 Date Announced: 11 Jun 2007
Following the success of its English blog, Euro Display has launched the Italian version of it, specifically targeting the Italian LED screen market.
A Blog is a space on the Internet where a person can publish a personal diary, photographs, or thoughts on a particular topic. In this case, best techniques to run your LED screen profitably.
Every week two new articles that cover any aspect of LED screen management: How to format you content properly, What is the best Ad duration, What are the worst mistakes to avoid etc...
"Some people thing think that by installing a LED screen, the money will start flowing in their pockets just by doing nothing. Well, this is a huge mistake!" says Fabio. "Installing the screen is just the first step of an advertising business, which can be very rewarding and profitable… but only if you know what to do and (especially) what not to do."
For those who don't know, Euro Display is a LED screen manufacturer, but they also directly manage a LED screen in Turin, and they gained a lot of direct experience on the matter.
"Furthermore in the past 3 decades we had hundreds of Customers worldwide that teach us something new everyday" continues Fabio. "The final goal of the blog is therefore to show our customers exactly how to run the LED screen successfully and how to avoid bad mistakes"
If you want to discover the best techniques that differentiate standard business from successful LED screen advertising companies, visit the blog now!
Contact
Fabio Aversa, Marketing Manager Euro Display Srl Via Gandhi, 21 10051 Avigliana, Torino Italy Tel.: +39 / 011.954.10.15 Fax: +39 / 011.954.10.17
E-mail:editor@eurodisplay.com
Web Site:www.maxischermialed.it/