digiLED d11R on tour in Zagreb, Croatia
Jun 22nd, 2007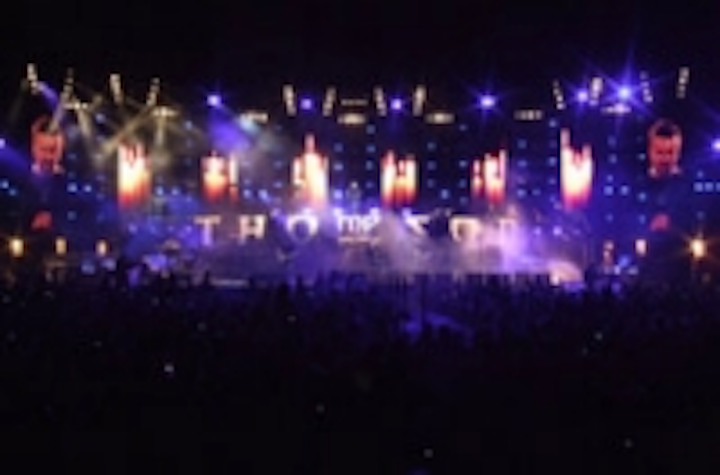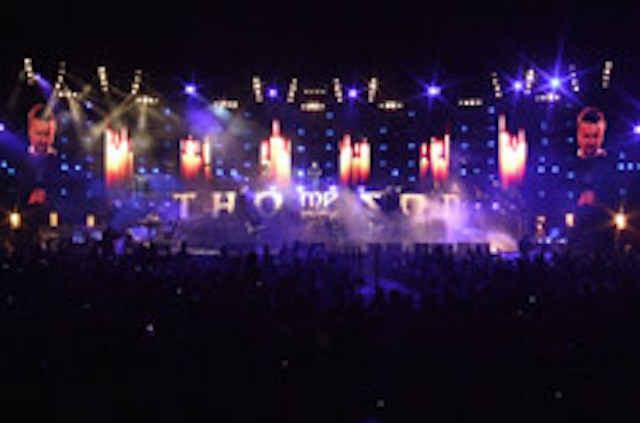 Date Announced: 22 Jun 2007
A total of 112 digiLED d11R modules added spectacular visual impact to a concert for Croatia's best selling singer Thompson. Supplied and installed by Atman, Croatia's leading AV rental company, the 8 columns of modules formed an impressive backdrop for the 60,000 fans at the Maksimir Stadium in Zagreb.
Application
60,000 fans were visually entertained by digiLED d11R screens at a concert for Croatia's best selling singer. Marko Perkovic Thompson's performance at the Maksimir Stadium in Zagreb was part of his 2007/2008 tour of Croatia, Bosnia & Herzegovina, Germany, Austria and Switzerland.
Croatian national television broadcast the show live via 13 cameras operating throughout the stadium. The screens displayed live broadcast together with video clips from a Maxedia video server. Signals from the video server and cameras were managed by a Vista Spyder 344 processor and Analog Way Eventix seamless switcher / scaler.
Audience overall experience and enjoyment was key to the concert producer's requirements of the LED displays. The producer was delighted with the results, the 8 columns created a creative backdrop with stunning visual effects and video images.
Screen details
A total of 112 modules were built into 8 columns across the giant stage. The 8 columns of modules were 7 high and 2 wide each measuring 10.48 sqm.
The d11R fast rig modules made installation and de-rig an easy task for the one day event. The modules are lightweight compared to other manufacturers' products, a crucial requirement in the entertainment market where truss and stage weights can be critical.
Comments from the people involved:
"This latest event was a great success; the concert producers were delighted with the result and impact of the digiLED d11R screen."
Darko Ljutak, Managing Director, Atman
About digiLED
Manufacturers and suppliers of the new digiLED range of LED video screens and scoreboards, the people behind digiLED product range are some of the most experienced in the business. Its highly skilled team have been instrumental in identifying the market needs, sourcing the right product in China, with Asia based experts on the ground to oversee testing and manufacture of the digiLED product range.
The result is digiLED can offer a full range of indoor and outdoor LED screens and technology to suit all applications from football stadiums and concerts to innovative lighting applications for state of the art installations. The product range is based on unrivalled value but incredible quality at very competitive prices.
Contact
info@digiLED.com
E-mail:info@digiLED.com
Web Site:www.digiLED.com