Light Beam Industries creates white light from plastic
Jun 25th, 2007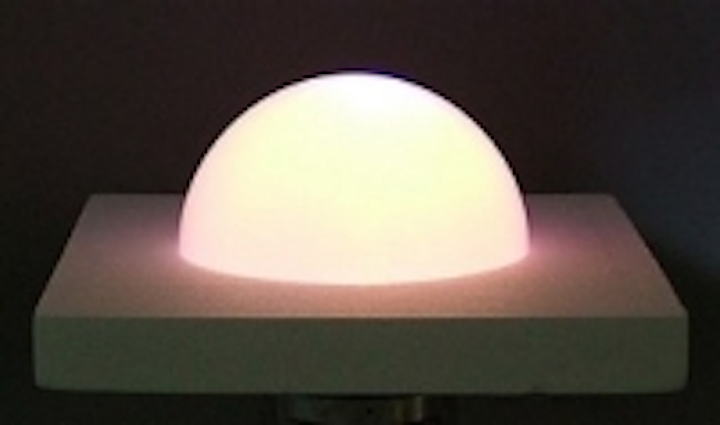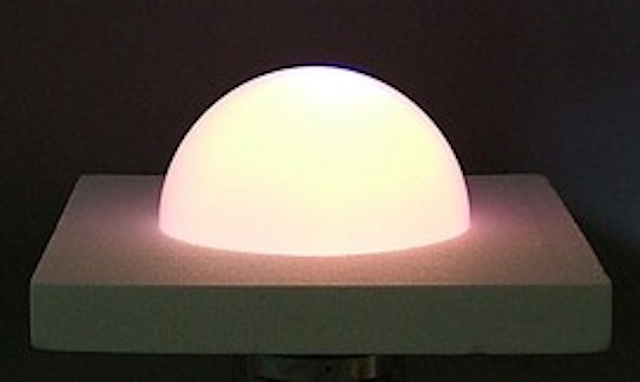 Date Announced: 25 Jun 2007
PLASTIC LIGHT - LEC (Light Emitting Converter)
Eugene, Oregon -- Light Beam Industries, LLC has
developed a new solid state light emitting plastic. The LEC (Light
Emitting Converter) material is based on patents by inventor Daniel
Naum. This new substance uses fluorescent laser dyes and solid state
light sources in conjunction with optical waveguides to generate
multicolored or white light in a new innovative way. For images go
to www.light-beam.net/plasticlight.html.
The light is generated by wavelength shifting through a photoptic
process of absorption and emission in the plastic material, which is
a cross linked polymer. The shorter wavelengths of light from the
solid state emitting source are absorbed completely, or partially if
so desired, and re-emitted as light at longer wavelengths.
LEC material has a wide range of lighting potential, as well as
energy saving applications such as improving solar cell efficiency.
Other uses include architectural lighting, instrument panels and
switches, as well as, solid state laser dye rods.
Future R&D will focus on nano-crystalline lasing structures
incorporated in a plastic matrix (paint-on nano lasers) with further
potential applications in lighting, solar collection, visual displays as well as search and rescue.
Light Beam Industries, LLC specializes in eco-friendly high
performance Fiber Optic Lighting Systems. Utilizing our patented
technologies, we are able to provide the most innovative and
efficient products including Illuminators, Fiber, Light Panels,
Fluorescent Material (LEC's) as well as solid-state custom lighting
projects.
Our mission is to provide the world with superior products and
services, using innovative solutions that improve the efficiency of
lighting with fiber optics and cold light technologies to satisfy our customer needs, in an eco-friendly manner.
Contact
Contact: John Darland / Mark Benson Phone: 541-228-3650
E-mail:info@lightbeaminc.com
Web Site:www.light-beam.net