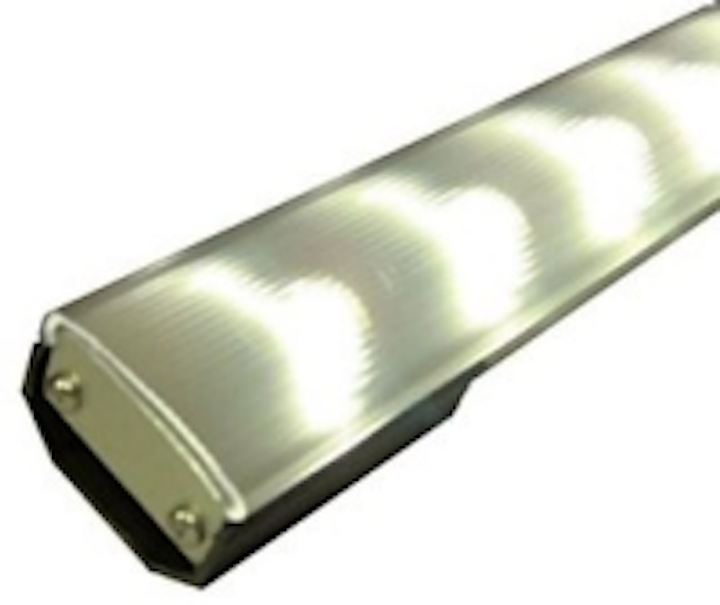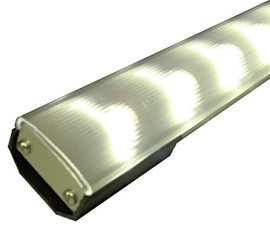 Date Announced: 13 Jun 2007
Albeo Technologies, Inc. today announced the immediate availability of their Atmosphere™ white-LED cove and wallwash light fixtures, delivering the highest-performance ambience lighting for luxury homes, professional offices, restaurants, hotels, and healthcare facilities.
The combined reliability, performance, and environmental requirements placed upon cove and wallwash lighting applications are exceptionally challenging for current technologies. If a lamp fails, it's glaringly apparent but is often difficult to replace because of its restricted access.
At the same time, cove and wallwash lighting must provide superior ambience, with the proper color temperature and variable brightness for multiple viewing conditions. When these requirements of reliability and high-quality lighting performance are combined with green building requirements of energy efficiency and environmental friendliness, all prior solutions represent poor compromises. Fluorescent cove lighting has poor light quality, is not dimmable, contains hazardous mercury, is difficult to install, and is only available in a few lengths. Xenon and halogen cove lighting systems have short lifetimes, are inefficient, and the hundreds of bulbs required for a typical installation make maintenance very expensive.
By contrast, Albeo's Atmosphere white-LED light fixture has no lamps to replace; has safe low voltage and low temperature operation, the highest efficiency and longest life; has a range of color, lens, and length options; and provides high-quality illumination while eliminating socket shadows associated with fluorescents. The 3/4-inch profile Atmosphere, with over 20 length options, enables easy installations in the smallest and tightest locations. Atmosphere's high efficiency, long life, and lack of hazardous mercury provide the most environmentally friendly lighting choice.
"Cove and wallwash lighting are natural applications for reliable, efficient, and beautiful white-LED fixtures," said Jeff Bisberg, Albeo's president and CEO. "Atmosphere joins Albeo's Talea-HP™ under-cabinet and T8LED™ fluorescent replacement lighting products as Albeo continues to deliver the brightest, most efficient, longest-lasting, and well-built LED lighting on the market. With thousands of units in the field our customers can be assured they are getting the highest quality and most reliable products available."
Availability
Atmosphere is available immediately in various lengths, color temperatures, lenses, viewing angles, and daisy-chaining and mounting options. For more details and specifications contact Albeo toll free at +1 (866) 825-5420 or visit www.albeotech.com.
About Albeo Technologies, Inc.
Albeo manufactures high-quality, long-lasting solid-state lighting products for homes, businesses, and industrial facilities that improve energy savings, reduce maintenance costs, and are safe and easy to install. Based on advanced electro-optic technologies, Albeo's reliable lighting fixtures provide superior performance at lower costs than competing technologies. Albeo's management team has decades of experience in solid-state product development and manufacturing, and continues to deliver new products that enable users to better control their total operating costs.
Atmosphere, T8LED, Talea-HP, and Albeo are trademarks of Albeo Technologies, Inc.
Contact
Call toll-free +1 (866) 825-5420
E-mail:info@albeotech.com
Web Site:www.albeotech.com