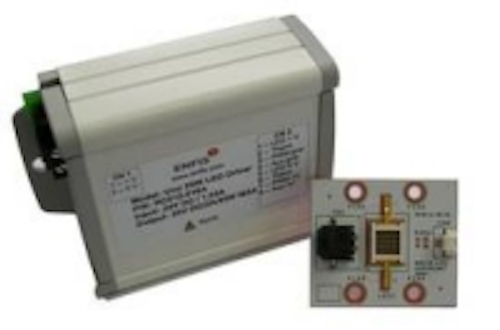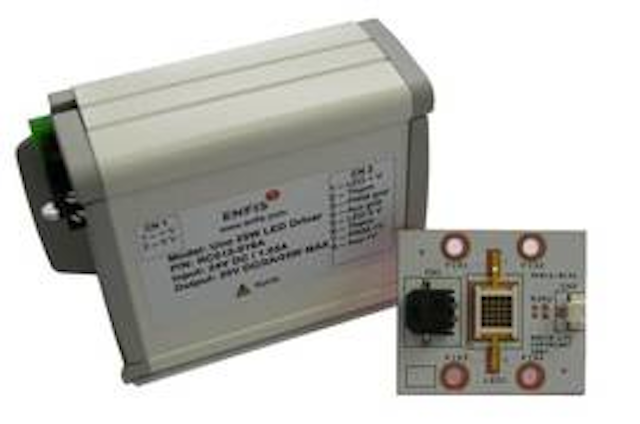 Date Announced: 10 Sep 2007
Enfis Ltd, a global leader in the development and manufacture of smart, multi-watt plug-and-play light engines and arrays, announces that it's range of UNO and QUATTRO high-power light engines are now available as integration kits. The kits come with arrays mounted on connectorized, thermally-conductive PCBs, with fixing holes for securing into housings; together with separate housed electronics and cables.
Enfis' proprietary packaging and smart array technology provide luminaire manufacturers with a powerful point source that is reliable, long-lasting ad easy to integrate, mechanically, electrically and optically.
As an augmentation of Enfis' current range of 'plug-and-play' light engines, the kits enable rapid development and volume manufacturing of complete luminaires. They are available in RGBA for rich-colour changing and colour-temperature variable white, together with neutral white and single colour. The driver modules range from 18W-200W.
About Enfis
Enfis is a global leader in the design, development and manufacture of intelligent, high-power light emitting diode (LED) light engines and arrays across a wide range of wavelengths. With a global headquarters in the UK, and carefully chosen specialist partners and distributors, it's unique range of plug-and-play, 'straight from the box' light engine solutions are manufactured and sold around the world.
Using cutting-edge technology developed over the last six years, and following a successful floatation on the London Stock Exchange, Enfis continues to lead the way in enabling smart, efficient solutions for Solid State Lighting.
Contact
Enfis Ltd, Swansea, UK T +44 (0)1792 485660 F +44 (0)1792 495537
E-mail:info@enfis.com
Web Site:www.enfis.com